British air strikes in Syria have helped allow Sunni states to 'ditch fight against Isis and focus bombing on Shiites in Yemen'
Philip Hammond confirmed to MPs that air strikes conducted by Arab states had been cut back since Western alies stepped up their bombing campaign in Syria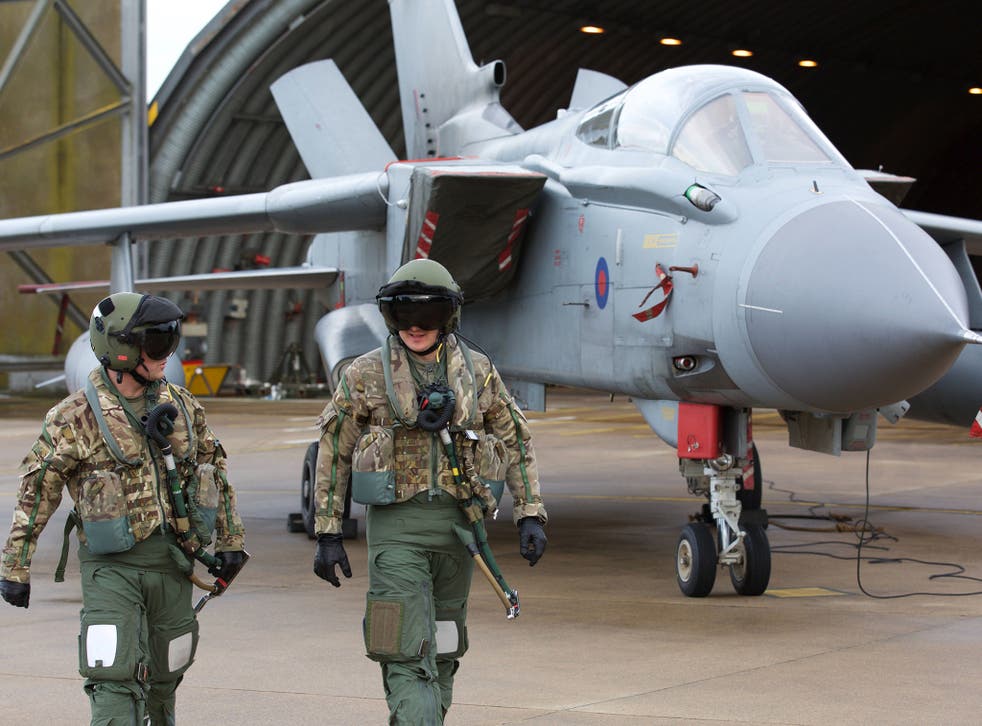 Britain's decision to bomb Isis in Syria has helped to allow Saudi Arabia and other Sunni Gulf States to play less of a role in the fight against Isis, it has been claimed.
Foreign Secretary Philip Hammond confirmed to MPs on Wednesday that there had been a "decrease in air sorties by Arab allies" in Syria due to the "challenges" of the Yemen conflict and research by the House of Commons Library found that 94 per cent of air strikes against Isis in Syria had been carried out by the United States.
SNP MP Stephen Gethins, an influential voice on the Foreign Affairs Committee, said it was of "huge concern" that Arab states had all-but abandoned the bombing campaign in Syria and had instead focussed its air campaign on the Shiite rebels in Yemen, where thousands of civilians have been killed by indiscriminate bombing.
This goes against David Cameron's promise when setting out the case for bombing Syria that the UK would be joining an international coalition with Syria's Arab neighbours.
But by stepping up their bombing campaign in Syria, Mr Gethins said some might consider the Western allies were guilty of "cutting them [Arab states] a bit of slack to allow them to focus on the Yemen conflict".
The Saudi-led coalition of Sunni Gulf states have been bombing the Houthi rebels in a bid to return the exiled Yemen president Abd-Rabbuh Mansur Hadi, himself a Sunni Muslim.
Mr Gethins told The Independent: "Syria's neighbours including those from majority Sunni Arab states will have a critical role in the defeat of Daesh and finding a long term solution to the Syrian civil war.
"It is vitally important that they play a central role in any campaign and long term strategic plan for the country.
"It is of huge concern that Arab States appear to be more focused on the war in Yemen rather than the fight against Daesh.
"We were told that the UK would be taking part in an international coalition with Syria's neighbours playing a critical role. However it is clear that the US along with the UK and other western states are now carrying out the overwhelming majority of air strikes against them with the USA reportedly carrying out 94% of airstrikes against Daesh in Syria."
Join our new commenting forum
Join thought-provoking conversations, follow other Independent readers and see their replies