British air strikes in Syria: RAF launches first bombing against Isis hours after Parliament vote
MPs voted 397 to 223 to extend action in the House of Commons last night after a ten hour debate on the subject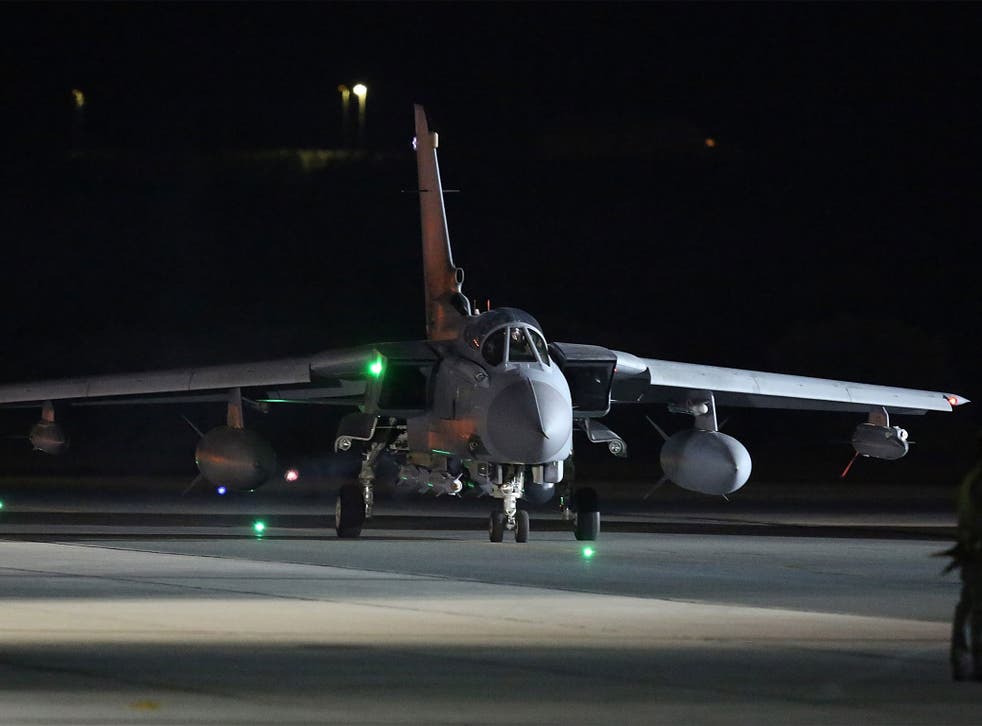 British warplanes have launched their first air strikes against Isis militants in Syria hours after Parliament authorised an extension of bombing to the country.
Four RAF Tornado jets took off from RAF Akrotiri in Cyprus, equipped with a combination of 500lb Paveway bombs and Raptor survellience pods, according to a BBC correspondent on the ground.
A pair of jets returned to the base at 3am without their weapons, it was reported.
The Ministry of Defence confirmed that the planes were part of the "first offensive operation in Syria and conducted strikes".
Six targets are said to have been related to an oil field under Isis control in the east of the country.
The Royal Air Force joins strikes by US, French, and allied air forces, which are already being conducted in the country.
British planes have also already been conducting strikes against the same militants in neighbouring Iraq, where they also operate. The border between the two countries is currently uncontrolled.
Speaking on Wednesday afternoon, the Foreign Secretary Philip Hammond had said Britain was "already flying reconnaissance missions over Syria, with British planes carrying weapons over Syria into Iraq".
"It would be a relatively simple exercise to extend the permissions to allow them to release those weapons over Syria, where they identify legitimate targets," he added.
In pictures: Syria air strikes (2014)

Show all 20
MPs voted 397 to 223 to extend action in the House of Commons last night after a ten-hour debate on the subject.
The Government says the UK should not "outsource" its security to other nations.
A small number of Conservative MPs and most Labour MPs, including their party leader Jeremy Corbyn, say the strikes are not likely to make the UK safer and risk unnecessary civilian casualties.
David Cameron told MPs during the debate that the strikes would hit Isis in their "heartland".
"This is not about whether we want to fight terrorism, it's about how best we do that," he said.
"The question is this: do we work with our allies to degrade and destroy this threat and do we go after these terrorists in their heartlands, from where they are plotting to kill British people. Or do we sit back and wait for them to attack us?"
Jeremy Corbyn called for respect for MPs from his party who supported the bombing, after reports that activists, who are overhwelmingly opposed to the air strikes, were moving against them.
"For all members to take a decision that will put British servicemen and women in harm's way and almost inevitably lead to the deaths of innocents is a heavy responsibility," he said.
"It must be treated with the utmost seriousness and respect given to those who make a different judgment about the right course of action to take."
Join our new commenting forum
Join thought-provoking conversations, follow other Independent readers and see their replies