British Government threatened with legal action to stop it exporting weapons to the Saudi Arabian regime
Saudi Arabia has been accused of war crimes in its war in Yemen and ministers admit its army is using British weapons there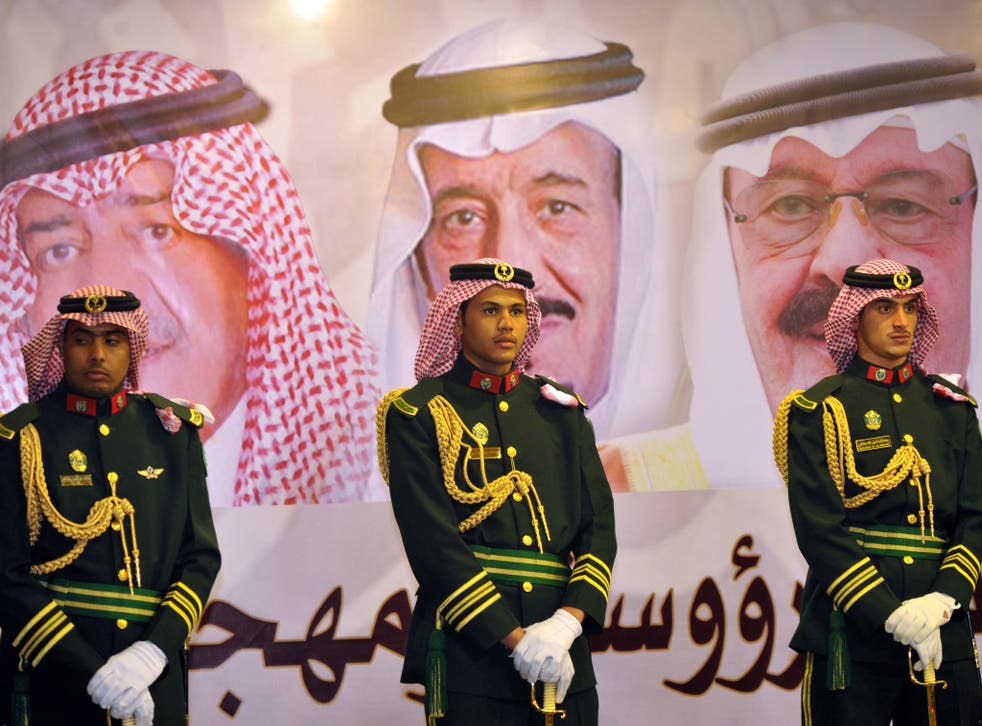 The British Government could be taken to court in order to halt arms exports from British companies to the Saudi Arabian regime, campaigners and lawyers have said.
Law firm Leigh Day, which is representing Campaign Against the Arms Trade, is considering legal action against ministers to force the suspension of weapons exports to the Middle Eastern autocracy.
The United Nations said Saudi Arabia is breaching international law in its on-going war in Yemen and lawyers contend that it is unlawful for Britain to continue weapons export to the country if they are being used for atrocities.
Leigh Day wrote to the Business Secretary Sajid Javis on 12 November to raise the issue but campaigners say the department could be breaking its own rules. The Government says it is complying with its international obligations.
Rosa Curling, a human rights lawyer at the firm, said the Government was acting unlawfully if its weapons were being used to breach international law.
"If there is a risk that arms from the UK could be used to commit serious breaches of international humanitarian law, and human rights law, then export licenses for these materials must be suspended immediately," she said.
"If this is not done, we believe the Government's current decision to keep supplying Saudi Arabia is unlawful."
The Foreign Secretary Phillip Hammond confirmed last month that British-manufactured weapons are being used by Saudi forces.
Most weapons in the UK are produced by private companies but the Government gives consent and licences all exports and has complete control over which countries can buy from British producers. Those used in Saudi are thought to include flagship Eurofighter Typoon aircraft and Paveway guided missiles.
In August the UN Office of Coordination of Humanitarian Affairs said Saudi Arabian attacks on civilian areas had clearly broken international law.
"These attacks are in clear contravention of international humanitarian law and are unacceptable," UN under-secretary general for humanitarian affairs Stephen O'Brien O'Brien told the UN Security Council.
"I am extremely concerned that the damage to the port of Hodeida could have a severe impact on the entire country, and would deepen humanitarian needs, making more people food insecure, leaving them without access to water or medicines, which could also mean the spread of disease."
The charity Médecins Sans Frontières said the bombing of a hospital was a "war crime" as "a matter of fact".
Andrew Smith of Campaign Against Arms Trade said: "UK fighter jets and UK bombs have been central to the humanitarian catastrophe being unleashed on the people of Yemen. Thousands have died and essential infrastructure, including hospitals, has been destroyed.
"The UK has continued to support air strikes and provide arms, despite strong evidence that war crimes are being committed. The Saudi regime has an appalling human rights record at home and abroad and these arms sales should never have been approved in the first place."
Saudi Arabia denies it has broken international law. It said the bombing of the MSF hospital was a mistake.
Saudi Arabia is intervening in the Yemeni civil war on the side of the internationally-recognised Government. It says Shia Houthi groups who have taken control of most of the country are not the country's legitimate government.
Apparent breaches of international law by foreign militaries using UK-produced weapons have been taken into account by UK courts before.
In 2010 anti-arms trade activists who forcefully entered and broke machinery at a factory owned by an arms company near Brighton were acquitted of conspiring to cause criminal damage after a court found they had a lawful excuse for their activity.
The damage to that factory was inflicted during the Israel 2009 invasion of Gaza; the activists argued parts from the factory were being used in Israeli fighter jets that were causing indiscriminate damage to civilian areas of Gaza.
A Government spokesperson told the Independent: "The UK is satisfied that we are not in breach of our international obligations. We operate one of the most rigorous and transparent arms export control regimes in the world with each licence application assessed on a case by case basis, taking account of all relevant information, to ensure compliance with our legal obligations. No licence is issued if it does not meet these requirements.
"We regularly raise with Saudi Arabian-led coalition and the Houthis, the need to comply with international humanitarian law (IHL) in Yemen. We monitor the situation carefully and have offered the Saudi authorities advice and training in this area."
Join our new commenting forum
Join thought-provoking conversations, follow other Independent readers and see their replies