Brooks Newmark resignation: Sunday Mirror says sting was in the public interest
Newmark was only one of at least six Conservative MPs contacted by "Sophie" from a fictional Twitter account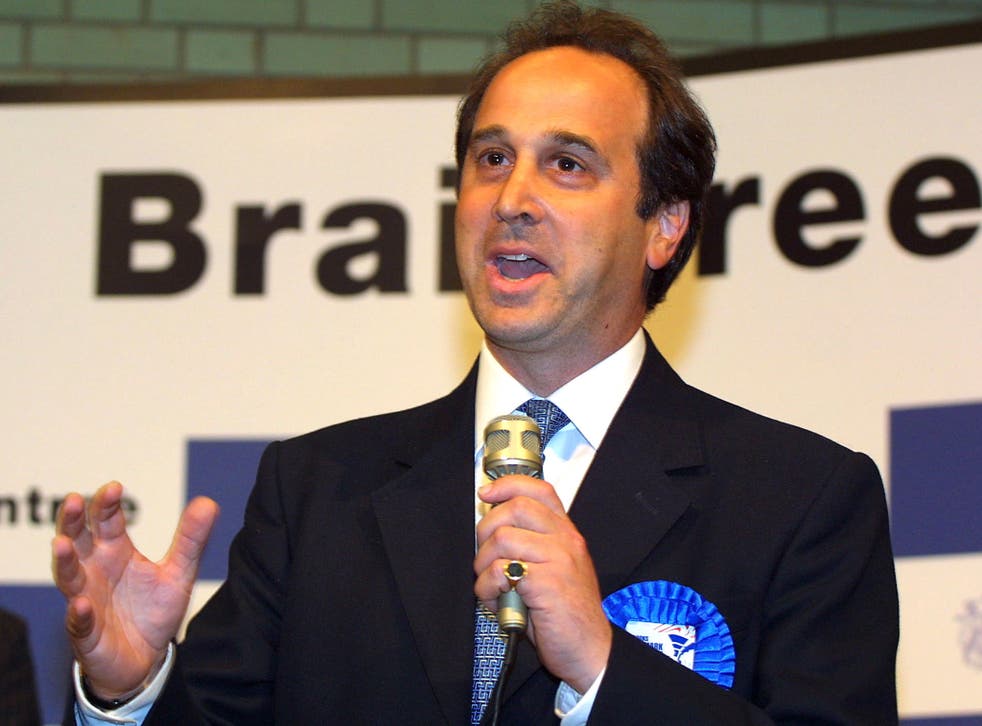 As a middle-aged minister keeping long hours in the social maelstrom of Westminster, Brooks Newmark was clearly flattered to receive the attention of a striking blonde public relations worker calling herself Sophie Wittams.
After a series of tweets from the self-styled "twentysomething Tory PR girl" linking to his own online musings, the 56-year-old MP followed her on Twitter and sent a private message expressing his satisfaction that "you appreciate my humour".
Unbeknownst to the Minister for Civil Society, he was in reality swapping increasingly flirtatious banter with a male freelance journalist looking for a scoop about MPs seeking assignations via social networks. The true nature of the four-month subterfuge became painfully clear to the millionaire married father-of-five on Saturday when the Sunday Mirror called.
He was asked to comment on his increasingly graphic messages to "Sophie", accompanied at one point with a picture of him exposing himself. Speaking after his resignation, the MP for Braintree, Essex, told BBC News: "I have been a complete fool. I have no one to blame but myself. I have hurt those I care about most."
However, the Sunday Mirror was under pressure to explain the details of its sting after it emerged that Mr Newmark was only one of at least six Conservative MPs contacted by "Sophie" from a fictional Twitter account, which has now been deleted.
The website Buzzfeed retrieved details of the account which suggested that the journalist behind the story had cast his net wide. Among recovered tweets were messages describing Robert Jenrick, who won the Newark by-election in June, as a "fitty" and Charlie Elphick, the MP for Dover, a "legend". Unlike Mr Newmark, the MPs sent polite, professional replies.
With Fleet Street's conduct still under intense post-Leveson scrutiny, critics of the Sunday Mirror's tactics suggested it amounted to entrapment. The broadcaster and blogger Iain Dale tweeted: "The [Sunday] Mirror sting on Brooks Newmark was a hark back to the dark days of the News of the World."
Under the code of the newly founded Independent Press Standards Organisation (Ipso), subterfuge should be deployed only when a story is "in the public interest and then only when the material cannot be obtained by other means".
There were also questions over whether permission had been obtained to use the photographs of "Sophie" sent to Mr Newmark, who had requested increasingly explicit images of her, including one "without your hands in the way and legs parted". The picture on the false Twitter account appeared last night to have been of a Swedish model.
The Sunday Mirror, whose parent company Trinity Mirror last week admitted phone hacking had taken place on its national titles, insisted that there had been a "clear public interest" in its investigation because of Mr Newmark's prominent role in seeking increased representation of women in Parliament.
Alison Phillips, the Mirror's weekend editor, said: "Brooks Newmark was a co-founder of Women2Win campaign and was at the forefront of Conservative Party attempts to promote more women MPs. Therefore his exchanges with someone he believed to be a young intern interested in politics were wholly inappropriate."