Bubble trouble: Ministers told that a lack of housing is 'causing social instability'
IMF warns Government that overheated market threatens recovery, while MPs say accommodation shortage is causing tensions in inner cities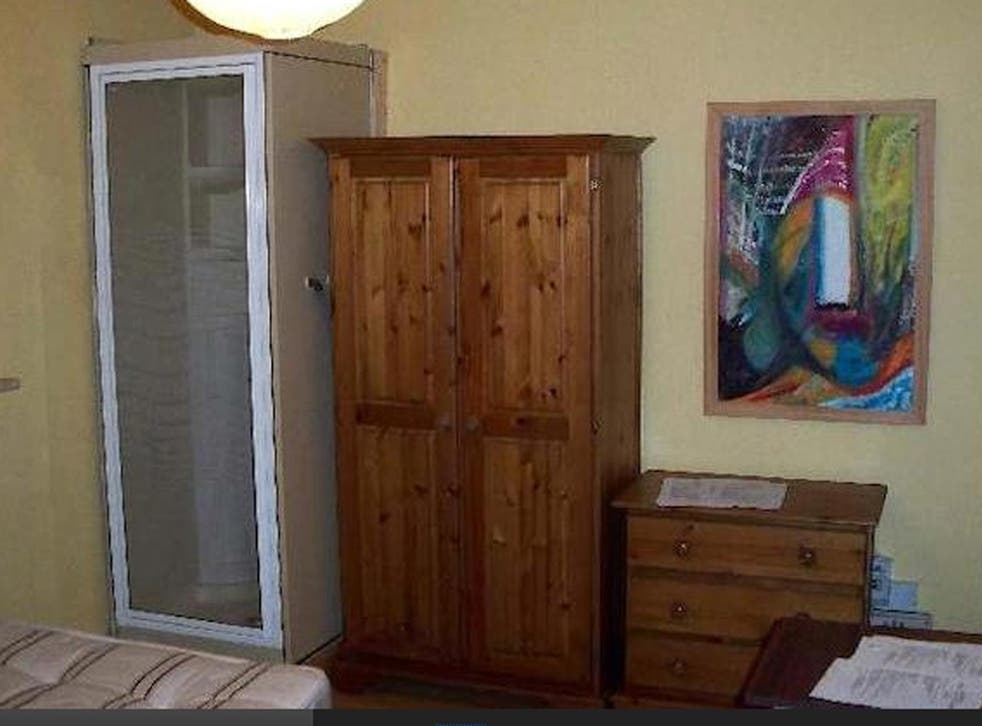 Ministers are facing demands to increase house building and modify the Government's subsidised mortgage scheme in an attempt to take the heat out of Britain's property boom.
MPs warned that the shortage of cheaper rental properties was exacerbating community tensions in inner-city areas, while the International Monetary Fund (IMF) raised fears that escalating house prices could jeopardise economic recovery.
The problems have become most acute in London, where property values have leapt by one-sixth in a year, putting them out of the reach of all but wealthy first-time buyers.
The boom has also affected the rental market – a minuscule Islington flat with a bed squeezed into a kitchen was advertised this week for £730 a month. The latest Halifax house-price index found average prices leapt 3.9 per cent in May alone, an annual rate of increase of 8.7 per cent.
In the Commons, the Labour MP Margaret Hodge warned the acute shortage of affordable property was exacerbating community tensions in her east London constituency of Barking.
"There has been too much talk and too little action on housing," she said. "The Government's failure to act where they can simply fuels hostility against migrants."
She accused ministers of "tinkering at the edges" with housing initiatives and called for a widespread building programme combined with a willingness to address concerns over the impact of immigration.
She told The Independent: "People get really angry because they feel the immigrants are jumping the housing queue, however false that may be."
Mrs Hodge, who saw off a threat from the far-right BNP in her constituency five years ago, added: "There's huge hostility to immigrants, any recent arrival."
The bottom of the London property market

Show all 6
She was backed by Jon Cruddas, the MP for the neighbouring constituency of Dagenham. "Previously the far-right used to scavenge around these issues and racialise them," he said. "The borough [Barking and Dagenham] has changed demographically and given social housing is a scarce resource there have been issues around the allocation of it. The issue isn't going away."
The Housing minister, Kris Hopkins, responded: "This Government has pulled out all the stops to get Britain building and has delivered 445,000 new homes, including 170,000 new affordable homes. New home registrations in London are at a 26-year high, and house-building across London is booming."
The Government had brought in new rules to tackle unfairness in the allocation of council houses by ensuring local people are at the front of the queue, he added.
Pressure intensified on the Government over housing today as the IMF sounded an alarm about the price boom and urged the Bank of England to rein in riskier mortgage lending. In its annual health check of the economy, the IMF identified soaring house prices as a potential threat to the recovery. It said that while there are no signs yet of a credit-led bubble, an increasing number of borrowers are taking on bigger mortgages relative to their incomes, making them potentially vulnerable to "income and interest-rate shocks".
The IMF said the Treasury should consider whether Chancellor George Osborne's Help to Buy scheme, under which the state subsidises up to 15 per cent of a mortgage, should be "modified" or even scrapped.
The Fund noted that the Bank of England has already taken some measures to cool the property market but stressed that "more policy action is warranted".
It said the Bank should impose limits on the number of relatively risky mortgages that individual banks can create, followed by limits on the amount individuals can borrow if that does not prove sufficient in slowing price gains.
The Fund noted that since such policy measures take time to have an effect, the Bank should impose these measures "early and gradually".
The Bank of England's Financial Policy Committee (FPC), which is tasked with safeguarding the financial system, is due to meet later this month. There have been multiplying calls for the FPC to recommend the Treasury lower the cap on the level of guarantees offered under Help to Buy from £600,000 to £300,000.
The FPC may also decide to issue instructions to banks to hold more capital against mortgage lending as a way of leaning against the momentum in the market.
Des res? The bottom of the London property market
An estate agent's listing for a £737-a-month "studio flat" in London – consisting of nothing more than a bed in a kitchen – made headlines this week as an emblem of the capital's desperate housing crisis. The local council has since intervened, deeming the property too small to live in. With an annual shortfall of 15,000 newly-built homes, it seems there is no end in sight for London's squeezed and squashed residents.
Here's The Independent's guide to some of the "quirkier" properties currently up for grabs in the capital.
1. Ample parking – house not included
Fed up of searching for somewhere to park in central London? If you've got cash to splash, why not fork out for this parking space, which is situated moments from Hyde Park and can be yours for only £120,000. Of course, after spending a small fortune on the space you'll probably be too poor to buy petrol and will end up taking the bus.
2. Stunning double bedroom – with own cupboard
If you're fond of cat swinging, this one isn't for you. The letting agent boasts of: "a stunning double room… with Ikea furniture", adding optimistically that "this property would prove ideal for couples".
One in the bed, one on the chair, presumably. It is centrally located, but you pay for it: £780pcm.
3. "Very cosy"
For only £125 per week you could be the lucky owner of this single studio flat, complete with shower and kitchenette, located between Barons Court and West Kensington. The shower, wardrobe and chest of drawers stand to attention side-by-side, looking like the world's weirdest police line-up.
4. Studio flat (with no obvious windows)
Natural light is a much overrated commodity. In cut-throat modern London, windows are for the weak.
In keeping with the tenets of Ikea modernism, the décor is best described as All White Everything – with overhead lighting making up for the lack of sunshine. Just 10 miles from central London (you're basically in Essex), all this could be yours for only £600pcm.
5. Shared dining experience
Fans of student digs might opt for this bargain. For a mere £115 per week, you could move into this studio flat in Holloway Road, that boasts shared kitchen facilities reminiscent of a school canteen – or takeaway restaurant. Convivial.
6. Existential nightmare in Ealing
Apparently inspired by the work of American film director David Lynch, this "spacious two double-room, studio apartment" seems to have been designed to leave tenants with the niggling suspicion that they are in Purgatory or have, perhaps, slipped into an alternative dimension. The estate agent photos evoke a creepy, otherworldly suburbia that wouldn't be out of place in Twin Peaks or Mulholland Drive. If the bedroom starts to give you a bit of a headache, you can retire to the lounge and spend hours on your very own straight-back pine chair under fluorescent strip lights, staring at the fridge that takes pride of place in the windowless room. A delightful little package on a "quiet residential road" that can be yours for £725pcm.
Oscar Quine and Chloe Hamilton
Join our new commenting forum
Join thought-provoking conversations, follow other Independent readers and see their replies