Budget 2013: Price of beer cut by 1p, fuel duty rise is scrapped and no income tax on first £10k of earnings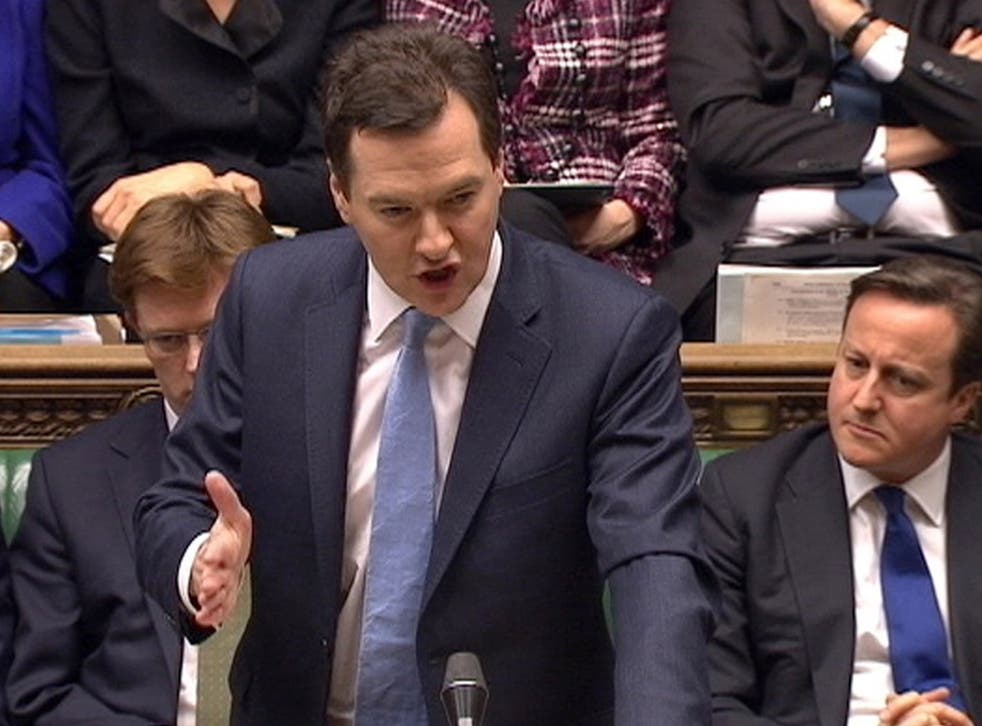 The price of a pint of beer is to be cut by a penny – paid for by big tax rises on wine and spirits, George Osborne announced today.
As expected the Chancellor also scrapped a planned 3p rise in fuel duty in September and said that no-one earning less than £10,000 would pay income tax from April next year.
But in an unexpected move Mr Osborne also announced a new scheme to help homeowners move up the property ladder. In future anyone wanting to buy a new-build home will be able to access a 20 per cent Government loan as long as they have a five per cent deposit. The loan will initially be interest free and only re-payable when the house – which can be worth up to £600,000 is sold.
But the eye-catching initiatives masked grim economic news. Documents released by the Office of Budget Responsibly showed that it had cut its forecast for growth by half from 1.2 per cent to just 0.6 per cent.
Borrowing will also be £61.5 billion higher than planned while national debt will reach a staggering 85 per cent of GDP and will not start falling until 2017 - a year later than planned.
To pay for this Mr Osborne announced that future Government spending cuts will rise from £10 billion to £11.5 billion – but with health, education and police spending safeguarded.
Mr Osborne also announced big increases in infrastructure spending in an attempt to boost the economy. He said he would use £3 billion saved from Whitehall spending cuts to fund a capital expenditure programme – but not until 2015/16.
It was Mr Osborne's announcement on consumer taxes that was more eye-catching. He announced that he was cutting taxes on a pint of beer by 1p and ending the duty escalator which would save 3p on a pint over the next few years.
However this will be paid for by increases in other alcohol duties. Wine will rise by 10p a bottle, spirits by 38p a bottle and cider by 2p a pint.
As expected Mr Osborne also cut September's planned 3p tax rise in a litre of fuel. This means that is almost certain that there will be no more fuel duty rises this side of the 2015 general election.
To please the Liberal Democrats he also announced that he would meet the Coalition's promise abolish income tax for the first £10,000 of earnings a year early in 2014.
This leaves open the possibility of further income tax cuts in next year's Budget.
Mr Osborne also announced that:
Around 450,000 small businesses - one third of all employers - will pay no employer National Insurance after the introduction of a new Employment Allowance.
Corporation tax will fall in 2015 to 20 per cent – the lowest level in the industrial world.
Help for Equitable Life policy holders extended to those who bought with-profits annuities before 1992, with payments of £5,000 and extra £5,000 for those on the lowest incomes.
A new crackdown on tax avoidance including naming and shaming those promoting aggressive avoidance schemes.
But there was controversy after key details of Mr Osborne's Budget speech appeared on the internet before the Chancellor stood up.
An image of the Evening Standard's front page was mistakenly tweeted shortly before the Budget. The paper had been given details of the statement in advance under a strict embargo and apologised for the mistake.
Mr Osborne said his Budget package was "For people who aspire to work hard and get on".
But he admitted that the the latest figures from the OBR "Reminds us of the economic challenge at home and abroad".
"I'm going to level with people about the difficult economic circumstances we still face and the hard decisions required to deal with them."
But the Labour leader Ed Miliband condemned the Mr Osborne's Budget, saying that it was merely a continuation of the same failed policies.
"All he offers is more of the same - higher borrowing and lower growth," he said.
"A more of the same Budget from a downgraded Chancellor. He is the wrong man in the wrong place at the worst possible time for the country."
Mr Osborne delivered his Budget to a rowdy House of Commons in which the deputy speaker was forced to intervene repeatedly.
Mr Osborne said the economy would grow by just 0.6 per cent this year and would be slower than forecast next year at 1.8 per cent compared to the 2 per cent forecast at the time of the Autumn Statement.
The sluggish growth figures mean borrowing will be higher than expected - hitting £114 billion this year compared to a previous forecast of £108 billion.
Next year borrowing will be £108 billion as against the £99 billion previously predicted, before dropping down to £42 billion in 2017-18 compared to £31 billion forecast in the Autumn Statement.
But the Chancellor predicted the deficit would continue to come down thanks to the "many tough decisions" taken by the Government.
He said the deficit had fallen from 11.2 per cent of GDP in 2009-10, to a forecast of 7.4 per cent this year - a fall of a third.
And he predicted it would fall further to 6.8 per cent next year, 5.9 per cent in 2014-15, 5 per cent in 2015-16 and 3.4 per cent the following year - reaching 2.2 per cent by 2017-18.
He confirmed that the remit of the Bank of England's Monetary Policy Committee would be updated to allow it to use "unconventional monetary instruments" to support the economy while keeping inflation stable.
And he said the public sector pay cap of 1 per cent would be extended by one year in 2015/16.
On energy, the Chancellor announced a boost for the controversial shale gas industry with a new "generous new tax regime" would include a shale gas field allowance.
Further reading
Millions to get help to buy homes from 2014
'A penny off a pint' as beer tax is cut by George Osborne
The 2013 Budget at a glance - key points from Chancellor George Osborne's statement to the House of Commons
Evening Standard editor apologises after Twitter leak of Budget frontpage
Fuel duty rise scrapped by George Osborne
'A tax off jobs' as small businesses given Employment Allowance boost
George Osborne turns to Bank of England for help as growth is halved
Join our new commenting forum
Join thought-provoking conversations, follow other Independent readers and see their replies