George Osborne to use cut in disability benefits to 'fund middle-class tax giveaway'
'Removing support for people who need help to use the toilet or dress is an attack on dignity'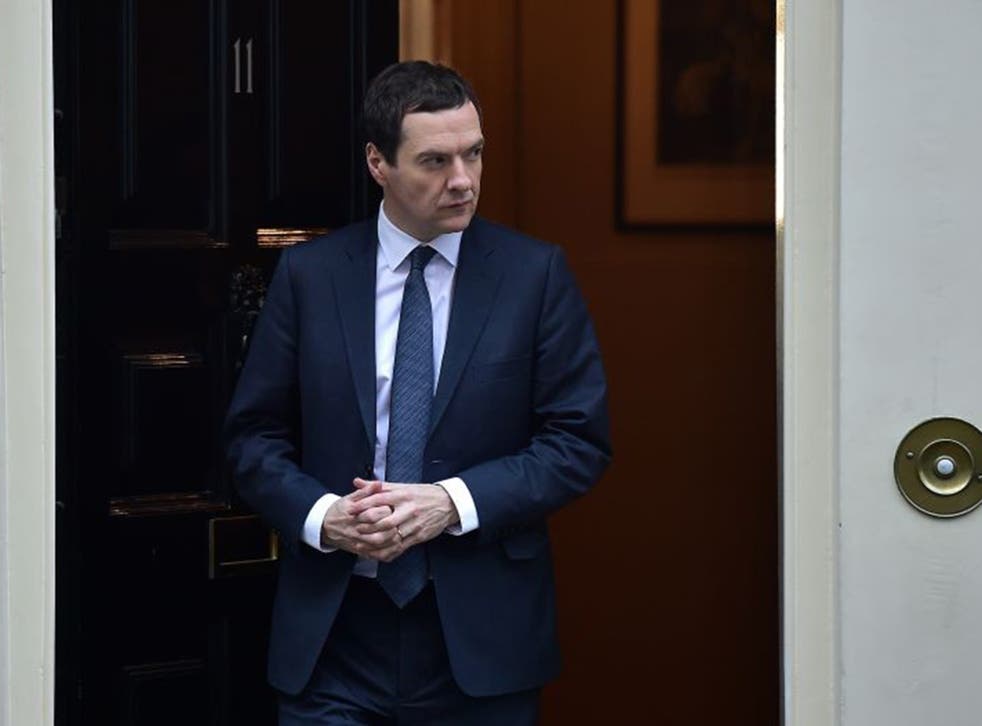 George Osborne is reportedly poised to use a reduction of £55 a week in benefit payments to disabled people in order to fund a middle-class tax giveaway at next week's Budget.
The decision by Ministers to remove the PIP – Personal Independence Payment – benefits from more than 600,000 disabled people over the next five years, saving around £1 billion a year, could give the Chancellor leeway to bring down taxation for the middle-class.
According to the Daily Telegraph Mr Osborne wants to "accelerate progress" towards the Conservative manifesto pledge of raising the threshold to £50,000 at which people start paying 40p tax – a policy that could see thousands of high-earners pulled out of the higher rate of income tax.
Owen Smith, the shadow work and pensions secretary, posted on his Twitter account: "Already wicked to take another £1.2 billion from disabled, but truly obscene if switched for tax cuts at the Budget."
"The introduction of Personal Independence Payment to replace the outdated Disability Living Allowance for working age claimants has been a hugely positive reform," said Justin Tomlinson, the minister for disabled people, as he annouced the shake-up of the benefits.
He added: "But it is clear that the assessment criteria for aids and appliances are not working as planned. Many people are eligible for a weekly award despite having minimal to no extra costs and judicial decisions have expanded the criteria for aids and appliances to include items we would expect people to have in their homes already."
The changes could cut more than £1.2bn from the welfare bill by reducing "points" for mobility problems, which claimants need to add together to qualify for the living costs fund.
Charities, however, warned that cutting the payment, which enables disabled people to afford specially-adapted appliances and equipment, will have a "devastating" impact on the lives of many.
On Friday a coalition of 25 disability charities wrote to the Government warning against the plans that would strip some disabled people of a key payment meant to help them live more independent lives.
7 ways the Tories have 'helped' disabled people

Show all 7
The Disability Benefits Consortium wrote to the minister for disabled people, Ms Tomlinson, to argue that proposed changes to PIP would have a "severe impact" on people's security and make it harder for them to find employment.
"This decision could have a devastating impact on the lives of people with MS. In the worst cases, they could lose up to £150 a week," said Michelle Mitchell, chief executive of the MS Society.
"PIP is an essential benefit which goes towards the extra cost of being disabled.
Protest outside Department of Work and Pensions
"The new plans will fail some of the most vulnerable people in society and we have serious concerns about the future health and welfare of those affected."
Liz Sayce, chief executive of Disability Rights UK, said: "This change is another unwelcome blow to disabled people's independence, and will impact on people's ability to work, enjoy family life and take part in the communities they live in."
Join our new commenting forum
Join thought-provoking conversations, follow other Independent readers and see their replies