Momentum: Corbyn supporting group to launch new network for young members
It comes after the Momentum founder said an existing unofficial youth group had no 'legitimacy' to use its name or logo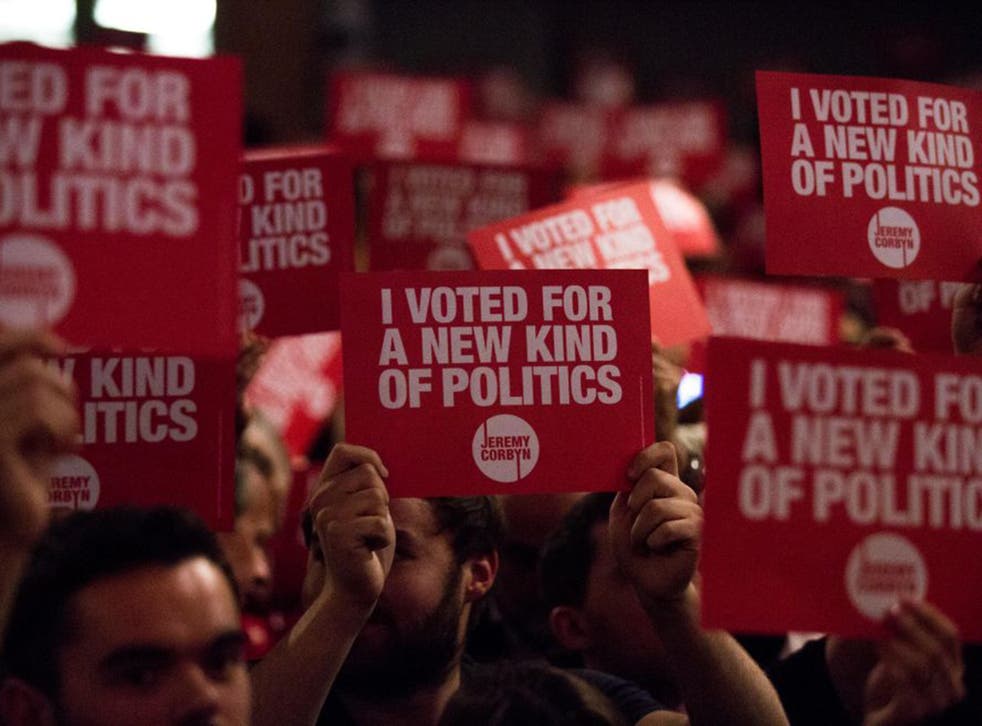 Momentum officials are planning to launch a new network for its young members after falling out with an unofficial group that was set up as a youth wing.
Sources told The Independent the group was intending to ramp up activity this year in university towns and engage more young people in politics in an attempt to "show that Britain's youth quake is far from over".
It comes after the Momentum founder claimed that an existing group, Momentum Youth and Students (MYS), had no "legitimacy" to use the organisation's name or logo.
The veteran left-winger Jon Lansman added in a leaked letter that the group should hand over its passwords and social media accounts linked to MYS to Momentum's national office.
It is understood the group ceased to be recognised by Momentum following an overhaul of the organisation's structure and introduction of a new constitution in January 2017 but continued to use related social media accounts.
In the letter Mr Lansman, a key architect of Momentum, added: "I want to note, with regret that the MYS social media accounts have at times been used in a way which have brought Momentum into disrepute and which are inconsistent with those of Jeremy Corbyn's two leadership campaigns, 'of fair, honest debate focused on policies, not personal attacks or harassment'".
It is unclear what specific social media posts Mr Lansman was referring to in his letter, but he added: "In meantime, given that MYS has no formal recognition from the NCG [National Coordinating Group], whilst bringing the organisation into disrepute on social media, for the time being I respectfully ask those involved to cease to use Momentum's name, and to close down the social media accounts or hand them over to a member of the national office team."
While the organisation refused to comment on the leaks, a Momentum source told The Independent: "Of course Momentum played a key role in mobilising young activists and voters during the general election.
UK news in pictures

Show all 50
"And in 2018 we're excited to bring together young Momentum activists in a new network which will ramp up our organising in university towns, engage more young people in politics and show that Britain's youthquake is far from over".
The letter also emerges as voting in Labour's National Executive Committee (NEC) comes to a close on Friday, with results expected on Monday.
Mr Lansman, alongside two other candidates, Yasmine Dar and Rachel Garnham, have Momentum's backing and are widely tipped to take the three vacancies on the party's ruling body.
Such a result would be a major boost for the Labour leader and would make it easier for the left-wingers in the party to push for changes in Labour's rulebook.
Join our new commenting forum
Join thought-provoking conversations, follow other Independent readers and see their replies