Buses in crisis: Cuts see routes dwindle - despite people using them more than all other forms of public transport in Britain
In bigger towns and cities only one service in 20 receives support, while in some rural areas almost every bus is subsidised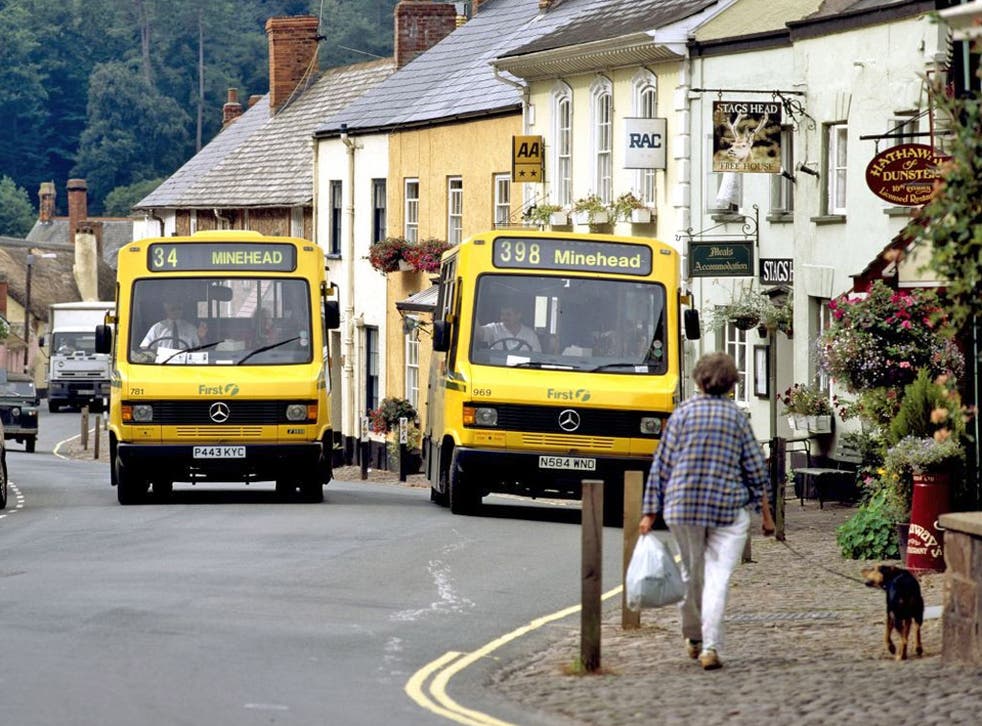 Cuts to bus services across the country are now reaching "critical levels" as councils look to make easy savings to cope with falling Government subsidies, a new report warns today.
As many as 47 per cent of local authorities in England and Wales have reduced their support for buses for this year, while next year is likely to be even worse, according to the report by the Campaign for Better Transport (CBT).
Three councils have stopped supporting services altogether and others might follow, it predicts.
Outside London, bus operators choose the routes and levels of service that they wish to provide on a commercial basis.
Local authorities then determine where the gaps are and can choose to provide subsidies for services to fill these gaps. In bigger towns and cities only one service in 20 receives support, while in some rural areas almost every bus is subsidised.
Council leaders say that between 2010 and 2015, Government funding to local authorities will be cut by 43 per cent in real terms, which is more than twice the level of cuts to Government as a whole. This, they say, means that they have to take tough decisions on which services to maintain and which to discontinue.
Transport campaigners warn that bus subsidies are an easy target for reductions in support compared to other areas such as children's services. CBT public transport campaigner Martin Abrams said: "This is a watershed moment. If Government doesn't take action to help support buses, we will see whole networks disappear."
The report's recommendations include introducing minimum access standards, having a new approach to funding, bringing in long-term investment and increasing patronage through the Government fully funding concessionary travel for the young and old.
Tracy Battensby, who is campaigning to save a route in North Yorkshire, said: "Many people depend on this service to access work, school, tourist facilities and health services. There is no viable alternative available to this route and it will leave many people struggling to get to work and school."
A Department for Transport spokesperson said: "Local authorities are best placed to decide how to provide supported bus services - reflecting local needs and within available budgets."
The largest potential reductions are in the capital. The CBT says Transport for London has drawn up plans to cut one-fifth from the London bus subsidy by 2016-17, amounting to £65m. Oxfordshire County Council has been consulting on significant cuts to 24 services.
In Wales, bus operators are reimbursed for passengers using concessions but the rate paid is likely to fall from next April.
Join our new commenting forum
Join thought-provoking conversations, follow other Independent readers and see their replies