Business Improvement Districts: Local firms charged with funding BIDs say they are unaccountable - and are fighting back
The Government says they save our town centres, but these secretive quangos swallow £100m every year and fail to reveal where all the money goes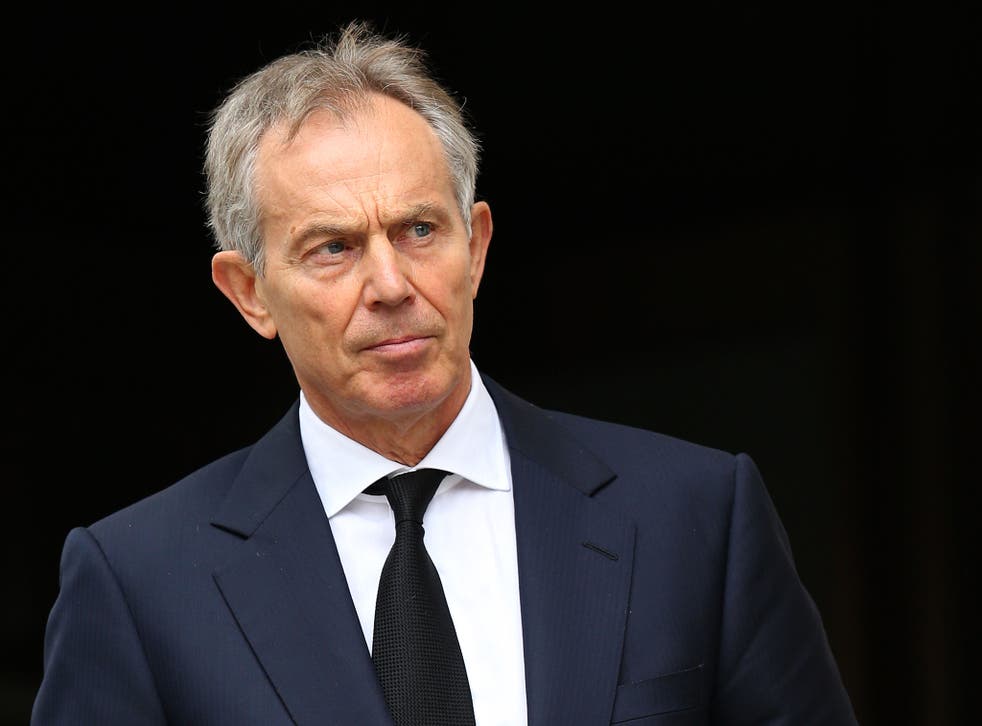 To the Government they are the saviour of town centres, but to critics they are secretive quangos that swallow £100m every year and fail to reveal where all the money goes or what lasting benefit they provide.
The number of Business Improvement Districts (BIDs) has ballooned since their introduction a decade ago in an attempt to boost local economies; almost 70,000 businesses must now pay a levy to the public-private partnerships or face court action. Small businesses say they are saddled with a "stealth tax" and are fighting back.
Tony Blair's government introduced BIDs in 2004 and there are now 185 in the UK that secure more than £50m annually through the levy and the same amount again through additional sources, such as councils. Firms whose rates exceed £8,100 a year must pay a levy of between 1 and 4 per cent: all 185 BIDs operate for the maximum five-year period allowed.
However, despite being established by Parliament, they are not subject to the transparency and accountability requirements that apply to public bodies – to the frustration of those who question their activities.
Bedford, one of 12 towns selected to try out BIDs in 2005, holds its renewal ballot on Thursday for another five-year term as it tries to secure £500,000 a year from 575 businesses. Locals upset at what they call lack of transparency are objecting. Bedford's BID allows members access to full accounts only if they sign a confidentiality clause.
Businessman Ian Rowe says: "Much of the investment seems to be one-hit wonder schemes of no lasting benefit. I was going to get taken to court as we refused to pay. I was ready to go to court, but was then told if I paid the levy and signed a confidentiality agreement I could see the full accounts. So, I paid, asked for the confidentiality agreement and was never given it, nor the accounts."
The Park Woodfine Heald Mellows law firm received £22,500 in rent for hosting Bedford BID in 2012 and 2013. Its managing partner Rae Levene is also chair of the BID.
Asked if this represented a conflict of interest, Bedford BID's operations director, Christina Rowe, said: "It is correct that our current chair is a member of HCB Park Woodfine, but in that capacity does not receive any share of the rental income. He was a member of Park Woodfine Heald Mellows and the rent was paid to the partners. However… the partnership was and still does heavily subsidise the BID in provision of office space."
She said Bedford BID spent more than 80 per cent of its income on beneficial projects including graffiti removal, reducing the cost of café seating licences and introducing taxi marshals in the high street.
Those avoiding levies are threatened with legal action. When Dave Nicholls, a Darlington pub landlord, refused to pay, the town's BID sent in bailiffs. He was one of 45 traders who refused to pay. The BID, Distinct Darlington, won 45 civil liability orders forcing them to pay up or face further court action. Mr Nicholls said he had to lay off half his staff. Fewer than one in four Darlington firms voted to create the BID in 2010.
In Winchester, more than 40 firms are rebelling against a proposed £150m regeneration scheme around the town's historic cathedral quarter, which they say will destroy the high street. Winchester BID's chief executive, Chris Turner, said his organisation firmly backed the project. It has more than 800 members and will receive £2.7m from 2013-2018. According to its business plan, more than £1m will be spent on "promoting" and "thriving" firms.
Keswick is another town unhappy at the BID role. In 2011, it was the first to reject its renewal. Four more areas have since followed suit.
Academics Ian Cook and Kevin Ward, who co-authored a paper on the future of BIDs, said there was an issue with accountability.
Dr Cook, of Northumbria University, said: "BIDs are accountable in some ways and not others. They are far more accountable than most business organisations, but I guess this is because there is a mandatory tax given to them and when they want to be 're-elected' they feel obliged to produce business plans with financial details in.
"There is also the issue of who they are accountable to. Some businesses seem to moan about 'not being heard' or favouritism – often small businesses complaining about the big businesses having more influence. There is also the issue of the role of the [more democratic, more accountable] local council, which is often on BID boards (and finance them often) – so BIDs often claim public accountability through their links to the councils. But ultimately BIDs are not really accountable to the public in general and are more focused on being accountable – of sorts – to businesses."
A decade after the earliest bodies were established, the Communities Secretary, Eric Pickles, has promised to publish a review into their effectiveness which promises "greater transparency for ratepayers".
Julie Grail, Chief Executive of umbrella organisation British BIDs which holds its annual conference next month, said all levy payers should have full access to accounts – but not the public. She also said it was up to each BID whether they wanted to only do so provided members signed a gagging clause.
Dr Grail said: "It is vitally important that BIDs are run in a transparent and accountable manner. Full accounts should be made available to levy payers. We do not believe it is necessary to make them available to the general public as BIDs are not public organisations using public funds.
"We don't have a view on whether the BID may choose to put a [confidentiality] clause in – the principle is that levy payers should be able to see the accounts."
Dr Grail said BIDs provided numerous benefits to their towns, examples of which she said could be found in the 2013 Nationwide BIDs survey. In her executive summary Dr Grail suggested a move towards BIDs with increased lifespans.
She said: "With five BIDs now into their third term, there is inevitably an interest in the scope for longer than five year terms. For mature BIDs this is a debate worth starting but with the caveat that additional safeguards such as a turnout threshold may be required."
Join our new commenting forum
Join thought-provoking conversations, follow other Independent readers and see their replies