Cameron in call for ethnic minority PM to prove 'Britons of all backgrounds can achieve'
Prime Minister said there was not enough diversity in top positions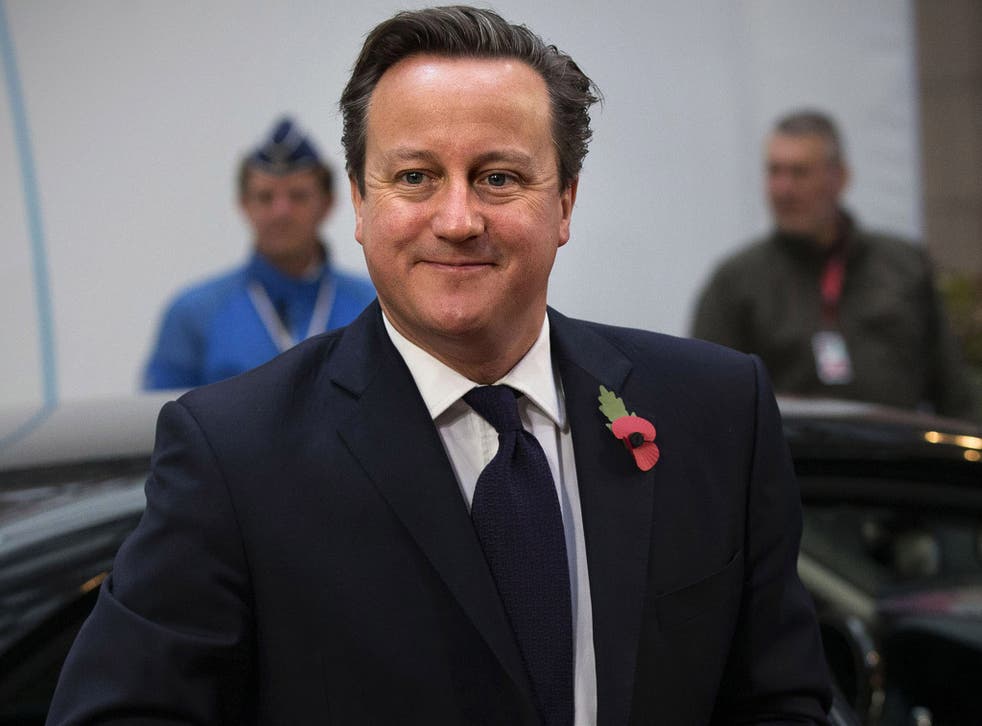 David Cameron has said he wants to see an ethnic minority Prime Minister to prove "Britons of all backgrounds can achieve."
The Prime Minister told an audience at an awards ceremony yesterday, that there was not enough racial diversity in Britain's top positions.
Mr Cameron was speaking at the GG2 Leadership Awards, which shortlist the most influential Asian people in the country.
Culture secretary Sajid Javid, who is tipped to be Mr Cameron's successor, was also present at the ceremony.
The Telegraph reported that Mr Cameron told the event: "Let us think big about what Britons of all backgrounds can achieve.
"When I hear 'sir', 'your honour' or 'right honourable', I want them to be followed by a British Asian name. One day I want to hear that title 'Prime Minister' followed by a British Asian name."
During the ten minute speech he referred to Mr Javid as "the brilliant Asian man who I asked to join the Cabinet."
He added: "Doesn't it say something that in two generations you can go from coming to our country with so little to sitting around the Cabinet table. That is the sort of country we are building in the United Kingdom."
Mr Javid's father Abdul immigrated to Britain from Pakistan in 1961 with only £1 in his pocket. His MP son went on to make a £20 million fortune as a managing director at Deutsche Bank, before involving himself in Conservative party politics.
Mr Cameron continued: "In Britain today there are still too few people from ethnic minorities in top positions.
"The absence is glaring in the boardrooms of the FTSE250, in the Chambers of the Houses of Parliament, football managers' benches, on High Court judges benches, and in our fighter jets, our naval ships, our armed battalions around the world and I am clear this has to change, not to tick boxes, not to fill quotas but to realise our full potential.
"Britain will only be the best it can be when all its people are able to be all that they can be."
He said his Government had to "remove the barriers that stop people getting on".
The annual list, which is now in its fourth year, also featured Labour MPs Keith Vaz and Sadiq Khan, One Direction singer Zayn Malik, television presenter Jameela Jamil, and director of Liberty Shami Chakrabarti.
Join our new commenting forum
Join thought-provoking conversations, follow other Independent readers and see their replies