Cameron pins hopes for reboot on 'tough but intelligent' new tack on crime
Prime Minister will today outline a new policy for rehabilitation of prisoners in the UK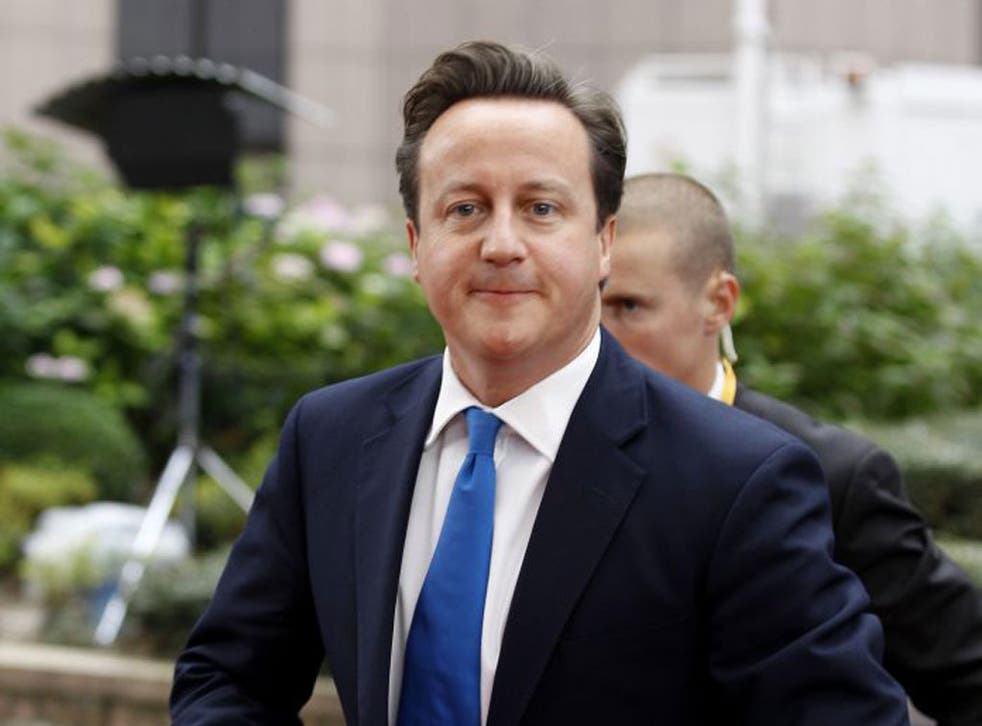 David Cameron will today seek to steady Conservative nerves by promising a "tough but intelligent" approach to criminal justice as he tries to repair the damage caused by the Andrew Mitchell affair.
Although Labour last night accused Mr Cameron of pandering to right-wing Tory MPs, the Prime Minister will present his new crime strategy as balanced and fair.
In his first major speech on the issue since becoming Prime Minister, he will say that criminals must face "retribution" but will also announce that all except the most high-risk prisoners will be offered rehabilitation by the end of 2015.
At present, the programme applies only to those who have been jailed for a year or more. Companies, charities and voluntary groups will play a much bigger role, and will be paid by results on whether criminals re-offend.
Mr Cameron's announcement comes as he was given a blunt warning by Tory MPs to raise his game to prevent mistakes, with some urging him to improve the No 10 machine. There is dismay in Tory circles that he allowed Mr Mitchell to remain as Government Chief Whip for a month after he swore at police officers guarding the Downing Street gates, only for him resign last Friday.
Andrew Percy, Tory MP for Brigg and Goole, said he was "staggered" the Mitchell affair had dragged on so long. "A lot of the problems we are facing at the moment are not problems about the economy but actually it's stuff we have made ourselves. The disasters or shambles that are created wholly within Westminster or within Downing Street," he told BBC Radio 4.
Mark Pritchard, former secretary of the 1922 Committee of Tory MPs, said No 10's media operation needed to be beefed up urgently. "Strategic drift now appears to be supplemented by a worrying tactical drift," he said.
Philip Davies, MP for Shipley, said: "Andrew Mitchell should have resigned [immediately]. I think when he didn't resign the Prime Minister should have sacked him."
Speaking in London today, the Prime Minister will steer a middle course as he tries to rise above what he will call a "sterile debate" about whether politicians are "tough" or "soft" on crime and justice.
He will say: "Retribution is not a dirty word, it is important to society that revulsion against crime is properly recognised. But punishment is what offenders both deserve and need, too. To treat criminals as victims – to say they had no choice – is to treat them like children."
Inviting comparisons with Tony Blair's "tough on crime and the causes of crime" mantra, he will say it is not "soft or liberal" but "common sense" to recognise that people must be given opportunities away from crime. He will say: "Prevention is the cheapest and most effective way to deal with crime – everything else is simply picking up the pieces of failure that has gone before."
Mr Cameron, below, will pledge: "I'm not going to try and out-bid any other politician on toughness, saying 'let's just bang them up for longer, let's have more isolation, and once they're out they're on their own.' I say: let's use that time we've got these people inside to have a proper positive impact on them, for all our sakes."
Theresa May, the Home Secretary, announced tougher sentences for middle men who supply guns to criminals. "Those people who are supplying the firearms are as guilty as the people using them when it comes to the impact," she said. The maximum penalty may be raised from 10 years in prison to life.
Cameron aides insist the "big picture" will matter more to voters than short-term squalls. They hope Tory jitters will be calmed by figures published on Thursday which are expected to show the recession ended in the three months to September.
Join our new commenting forum
Join thought-provoking conversations, follow other Independent readers and see their replies