Cameron's war on employment rights
Prime Minister backs plans to make sacking workers easier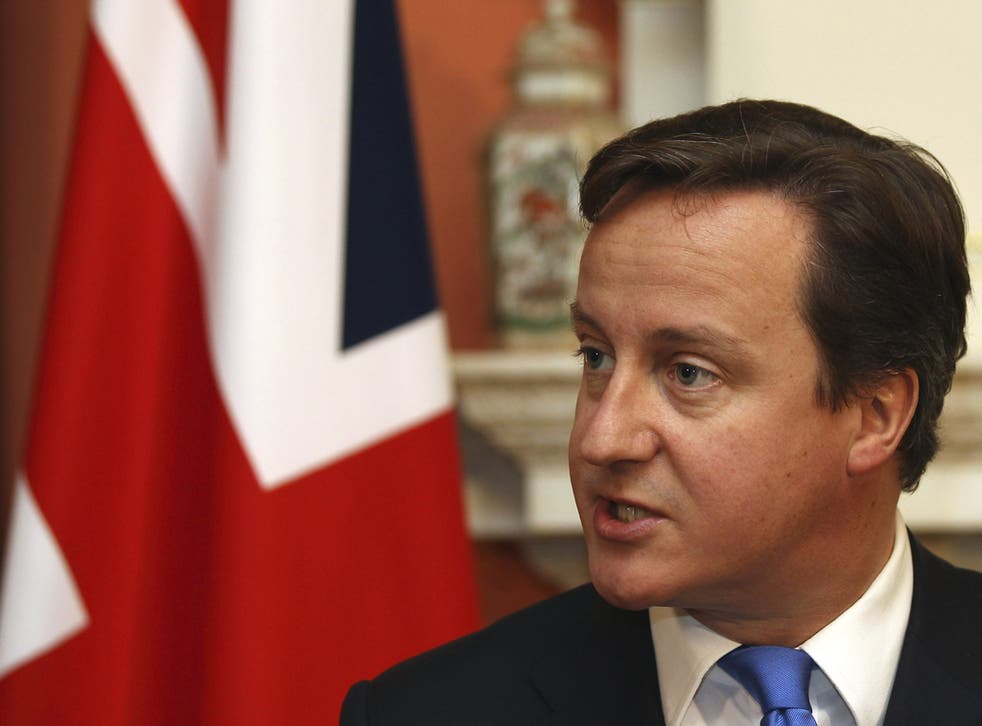 The Government is to curb workplace rights in an attempt to cut red tape for business and boost Britain's anaemic economic growth levels.
The consultation period when 20 or more redundancies are announced could be reduced from 90 to just 30 days to give companies more flexibility to cut jobs – a move that will be opposed by trade unions. After lobbying by business leaders, the number of cases going to employment tribunals will be cut.
And David Cameron is backing a controversial proposal to allow firms to sack poorly performing staff without an explanation. The idea, proposed in a review for Downing Street by Adrian Beecroft, a venture capitalist and Conservative Party donor, has run into strong opposition from the Liberal Democrats and caused a rift at the top of the Coalition.
Nick Clegg and Vince Cable, the Liberal Democrat Business Secretary, insist there is no evidence that ending unfair dismissal claims would help the economy. They have warned it could backfire by depressing consumer spending if employees fear the sack.
The deadlock between the Coalition parties means the plan is unlikely to go ahead immediately. Instead, further work on its impact will be commissioned. Mr Beecroft proposed that companies be allowed to dismiss "coasting" workers without being taken to an employment tribunal – provided they were paid compensation. Senior Liberal Democrats condemned the move as a return to "Victorian employment practices".
Today Mr Cable will set out other reforms which were agreed by the Cabinet yesterday. They include bringing in "protected conversations" between an employer and worker to discuss issues such as poor performance without this being used later in any tribunal claim.
In a speech to the Engineering Employers' Association, the Business Secretary will unveil plans to streamline employment tribunals. He will confirm the qualifying period for workers to be able to claim unfair dismissal will rise from one to two years' service next April.
Mr Cable will argue that the present tribunal system is not working. Some 218,000 claims were made last year – a rise of 44 per cent in two years – and the Government is worried about the strain on small firms.
In future, all claims will go to the arbitration service Acas for "pre-claim conciliation" before reaching a tribunal. A rapid resolution scheme will provide quicker, cheaper decisions in simple cases. The changes could save employers more than £40m.
Mr Cable's most controversial proposal will be to suggest the current 90-day consultation period for redundancies could be reduced to 60, 45 or 30 days. "Evidence suggests that the current 90-day period is too restrictive for businesses," a government source said.
Unions reacted angrily last night. Brendan Barber, the TUC general secretary, said: "Reducing the time that organisations have to consult their employees whose jobs are at risk of redundancy flies in the face of good sense. The move will have little impact on the company but it will make a huge difference to staff worried about their futures, increasing their stress at what can be a hugely traumatic time."
Mr Barber added: "Reducing protection for people at work will not save or create a single job. It's not employment law that is holding firms back; it's the tough economic climate and the problems companies are having getting the banks to lend to them that are to blame."
But Dr Adam Marshall, director of policy at the British Chambers of Commerce, said: "We welcome the Government's reform proposals, which respond directly to business concerns."
The shake-up is part of a package to coincide with next week's Autumn Statement by the Chancellor, George Osborne. Yesterday, figures showed that public borrowing was £6.5bn last month, about £1.2bn lower than in October last year. But corporation tax receipts were lower than expected.
Power cut: How report would hit workers
Under proposals in the Beecroft report, which was leaked last month, the concept of "unfair dismissal" would be scrapped and workers would only be able to take a company to an employment tribunal for discrimination.
Instead they would be paid normal redundancy – without the need for the company to prove an employee was surplus to requirements.
The report says that under current regulations, workers are allowed to "coast along" and employers are fearful of expanding because new staff may prove "unknown quantities" who are then impossible to sack.
The report concludes that there is nothing in European law that would prevent the Government from abandoning unfair dismissal laws.
Join our new commenting forum
Join thought-provoking conversations, follow other Independent readers and see their replies