Campaigners condemn care of young people in mental health units after 11 die in four years
Ministers accused of failing to come up with plan to end 'confusion and secrecy' and learn lessons – after admitting they do not know the total number of deaths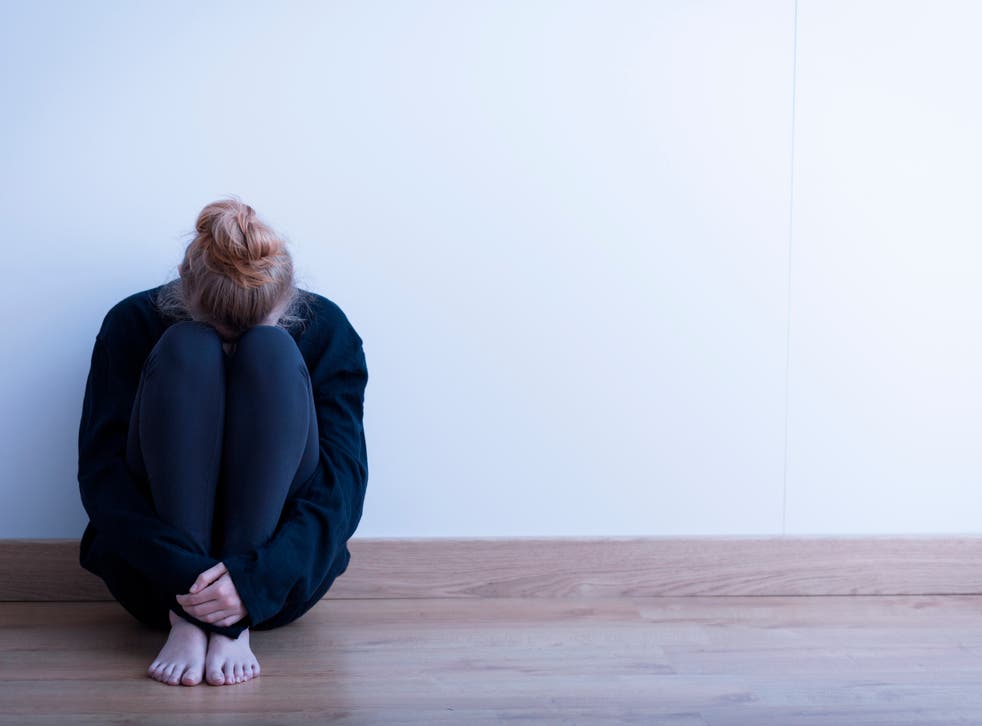 Ministers have been accused of failing young people in mental health units, after revealing there have been 11 deaths in just four years.
Campaigners have reacted with horror at a higher-than-expected total – and because the Government claimed it did not know the number of deaths before 2013.
Worse, ministers have been accused of failing to come up with a plan to end the "confusion and secrecy" surrounding those deaths and to learn lessons from them.
Hopes that details of any future fatalities would be given to Parliament and independently investigated had been dashed, the campaigners said.
The controversy has blown up after the Department of Health (DH) admitted, last year, that it was unaware how many young people had died as mental health in-patients.
Inquest, a charity for bereaved families, had highlighted some "really shocking cases", including the deaths of a 14-year-old girl who tied a scarf around her neck and a 15-year-old boy with a history of self-harm.
At one point, DH said four deaths of young people in mental health units had been recorded – while Inquest estimated there had been nine.
William Doan's art tackling mental health

Show all 13
Now, in a statement, health minister Nicola Blackwood has told MPs: "Officials have now made a detailed assessment of the available data.
"I can confirm that there have been eleven deaths of patients under the care of mental health inpatient services, both inside and outside of the premises since January 2013.
"It is not possible to provide an accurate figure on the number of deaths prior to this time period, due to the commissioning arrangements and data collection methods which were in place at that time."
Ms Blackwood said DH would now "notify the National Confidential Inquiry into Suicide and Homicide if a self-inflicted death has occurred".
And she pointed to an "ambitious transformation programme" already put in place to give mentally-ill young people the support they need.
But the response was condemned as "complacent and inadequate" by Deborah Coles, the director of Inquest – in particular, the failure to promise independent investigations of deaths.
Ms Coles said: "There's no commitment to that in this answer.
"The death of a child in the care of mental health services is a human rights issue, in the same way as a death in a prison, or a young offenders' institution, or in police custody.
"We hoped the Government response would be to promise both independent investigations and parliamentary scrutiny, and the opportunity for families to be represented at an inquest.
"We hoped the Government would recognise they had failed in the past and would now move forward with more transparent oversight, to show that lessons had been learned.
"We really hoped that children in mental health services would – particularly after Theresa May's speech on mental health – be treated as a high political priority.
"This response is complacent and inadequate. It is not the comprehensive answer that we were looking for."
Ms Coles said the pledge to notify the National Confidential Inquiry was inadequate, because it "can't scrutinise individual circumstances".
And she added: "They are still not able to give accurate figures prior to 2013.
Theresa May dodges question on 'theft' of child mental health funding
"That's inexcusable – they should be able to find that information given that there would have been an inquest at some point."
But, in the response, Ms Blackwood added that the Health Secretary Jeremy Hunt now received "an immediate report of any death in a children's inpatient mental health settings, or on home leave from such services where they occur".
Furthermore, local health leaders would be required to "improve their understanding of deaths arising from problems in care and demonstrate the learning and action that follows".
Ms Blackwood said: "We know that we need to improve the system of investigating deaths of mental health patients.
"The Government and local providers are working hard on the implementation of the Mental Health Taskforce report [which] will address these issues and the House will be kept informed."
The written statement was published on a Friday, the day when most MPs are absent from Westminster.
In June last year, an inquest jury ruled that neglect had contributed to the accidental death of 14-year-old Amy El-Keria, while under the care of the Priory hospital, in London.
Amy died after tying a scarf around her neck on the day she had told staff that she wished to end her life.
In September, the lack of resources for children's mental health services was described as a "national scandal" at the inquest into the death of Christopher Brennan, 15.
Christopher was found unconscious at a south London hospital, six weeks after admission because his family and local mental health services felt unable to keep him safe at home.
Join our new commenting forum
Join thought-provoking conversations, follow other Independent readers and see their replies