Payday loans cap: George Osborne caves in following intervention led by Archbishop of Canterbury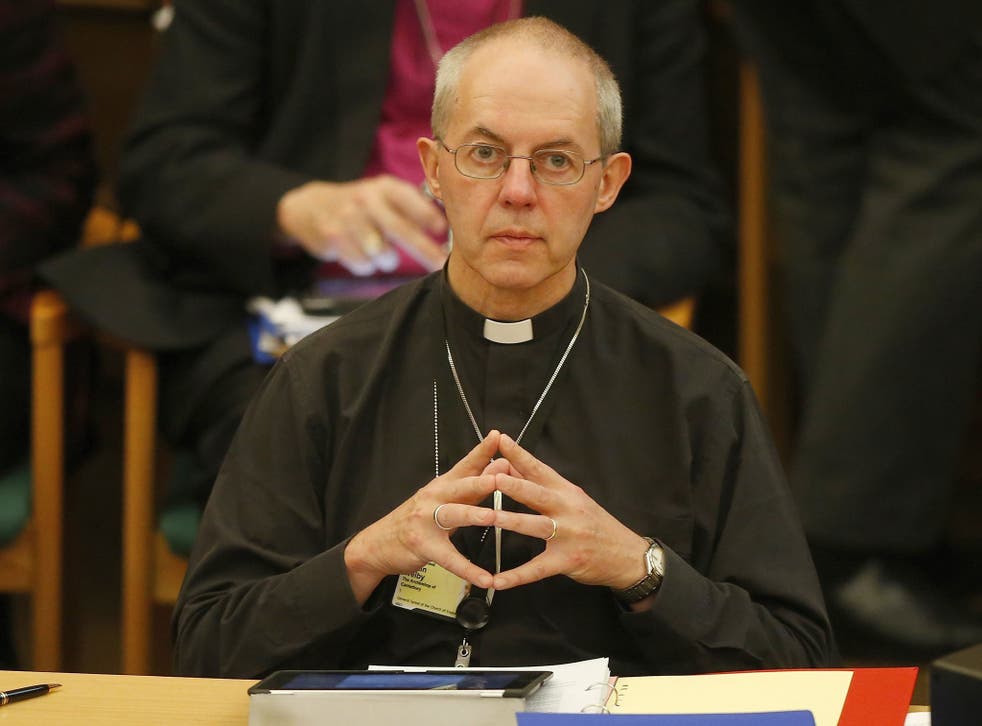 George Osborne caved in to demands to impose a cap on payday lending costs to avert a parliamentary rebellion backed by the Archbishop of Canterbury, The Independent has learnt.
Senior Conservatives were understood to have been fearful of losing a vote on a hostile amendment in the House of Lords on Tuesday which would have set a charge cap of 10 per cent on all short-term loans and placed other restrictions on their sale.
The amendment to the Banking Reform Bill was being backed by Archbishop Justin Welby, who was considering speaking out in its favour in the Lords debate. His support was expected to garner the backing of a significant number of cross-bench peers and inflict an embarrassing defeat of the Government.
"As you know, a large proportion of cross-benchers tend to be swayed by the idea of having God on their side," said one Lords source in favour of the amendment.
"George Osborne's change of heart had more to do with politics than conviction."
Archbishop Welby has previously spoken out against payday lenders such as Wonga. Liberal Democrat ministers, who have been lobbying the Treasury for a cap on payday loans for more than a year, were furious that Mr Osborne sought to grab the political credit by announcing a move he had strongly opposed until the weekend.
Vince Cable, the Liberal Democrat Business Secretary, and Jo Swinson, the Liberal Democrat minister responsible for consumer affairs, have both argued for a cap in private but had been forced to toe the Treasury line that such a ceiling would not tackle the problem. 
A Liberal Democrat  source said: "The Liberal Democrats have been pushing for tougher action on payday lenders for over a year. At every step of the way this has been met with strong resistance from Conservatives in the Treasury.
"It seems the Tories read the runes on this one and realised that increasingly the evidence and political tide were against them. Their change of heart is welcome but none of this would have happened without the Liberal Democrats in government." Liberal Democrats believe the Chancellor was swayed by the prospect of a government defeat in the Lords at the hands of a powerful coalition of Labour, Liberal Democrat, cross-bench peers and bishops.
"He saw the writing on the wall," said another insider. "There was a head of steam building up in favour of a cap."
Labour claimed Ed Miliband's campaign on the cost of living had forced Mr Osborne into "an intellectual U-turn" after the Tories branded Labour's calls for intervention in the economy as "Marxist".  
Lord [Stewart] Wood, a member of the Shadow Cabinet, said: "When Labour calls for government action in failing markets, it is flirting with Communism; when George Osborne does, it's the epitome of good old-fashioned common sense."
However Treasury sources denied any suggestion that political pressure had swayed Mr Osborne or that the Chancellor was concerned about being on the wrong side of the cost-of-living debate.
Mr Osborne also rejected claims of a U-turn, or that he was aping Labour by intervening in markets. "I don't accept it's a departure from any philosophy," he said.
"The philosophy is we want markets that work for people, and people who believe in the free market, like myself, want that free market to be properly regulated."
The Government will bring in powers to impose the restriction through an amendment to the Banking Reform Bill, but the level of the cap will be set by the new Financial Conduct Authority.
Q&A: What should be done?
Q: Will a cap on the loans help people avoid falling into debt problems?
A: No. The key issues surround the widespread lack of  responsible lending.
Q: How could payday lenders be more responsible?
A: One option would be to  introduce compulsory  affordability checks. Lenders often make greater profits from rolling over loans than from the original deal.
Q: How should they be stopped?
A: The regulators have already announced plans to cut back the number of rollovers allowed and the number of times lenders can try and recover their cash from  people's bank accounts. But their advertising also needs to be restricted.
SIMON READ
Join our new commenting forum
Join thought-provoking conversations, follow other Independent readers and see their replies