'Caring' Cameron to defend spending cuts
Prime Minister will use speech to claim that the Conservatives want to build a fairer society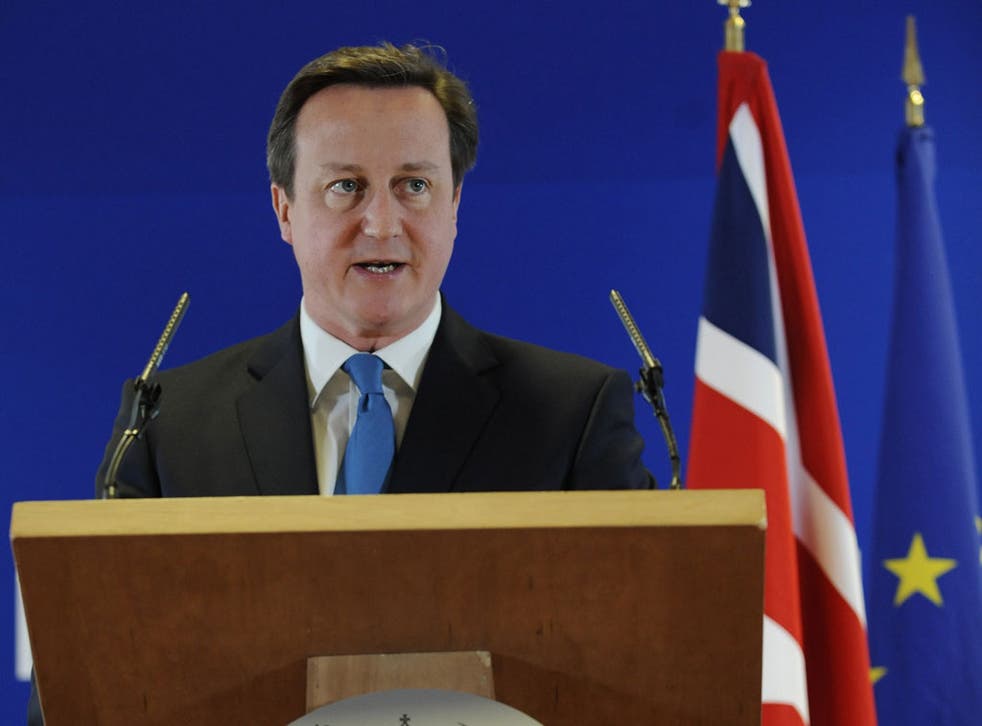 David Cameron will today insist there is "true compassion" behind the Government's austerity programme, arguing the Coalition is taking tough decisions because of its concern for Britain's long-term future.
Speaking at a meeting of Conservative activists, he will attempt to counter charges that the party has used the economic crisis as cover for driving through ideologically driven cuts. Tory strategists are also keen to avoid the trap of being seen as less sensitive to the impact of George Osborne's spending squeeze than the Liberal Democrat coalition partners.
The Prime Minister will insist the Government's programme – including its overhaul of the NHS – will help to make society fairer. Mr Cameron will argue: "People say Conservatives in government are taking tough action because they don't care. But the opposite is true. We're taking those decisions because we do care."
He will say: "We care about the kind of country our children are going to grow up in, about not burdening them with debts that we are too timid to pay back. We care about giving people dignity in old age, which is why we're making difficult decisions today – so we can afford our pensions system tomorrow. We care about keeping a health service that is truly there for all and free for all, which is why we're prioritising prevention and not just treatment."
He will tell the meeting in London: "It's only by taking tough and bold action that we will make our country stronger and fairer."
Mr Cameron's speech, coming three weeks before the Budget, is a clear sign that Mr Osborne will have little scope for popular handouts.
It reflects concern among Conservative strategists and ministers that the party is seen by many voters as standing for spending cuts and little else. They are worried that a more aggressive approach by the Liberal Democrats since the turn of the year may risk "recontaminating" the Tories, undoing Mr Cameron's work to end its image as the "nasty party".
Nick Clegg and his party have highlighted their differences with the Tories in public – for example, by demanding a wealth tax in the Budget and changes to the Government's NHS reforms.
One senior Tory said: "We cannot allow the Lib Dems to be seen as the conscience of the Coalition. If they are going to tell voters they stopped us privatising the health service, we cannot allow that to lie on the table. It is not true and so we are going to answer back."
Police plan privatisation
Police in two forces are planning to privatise as many duties as is legal in a deal worth up to £1.5bn over the next seven years. West Midlands and Surrey Police have invited bids from large security companies to take on services including patrolling and investigating crime, according to a report. It is the biggest private contract yet proposed for police services. A Home Office spokeswoman said: "We support the police in considering the value of private-sector partnering to achieve cost savings and better services."
Join our new commenting forum
Join thought-provoking conversations, follow other Independent readers and see their replies