Cash-poor NHS spends millions on art - despite cuts that led to thousands of job losses
As one trust boasts of being the biggest art gallery in town, campaigners object to art purchases worth up to £5m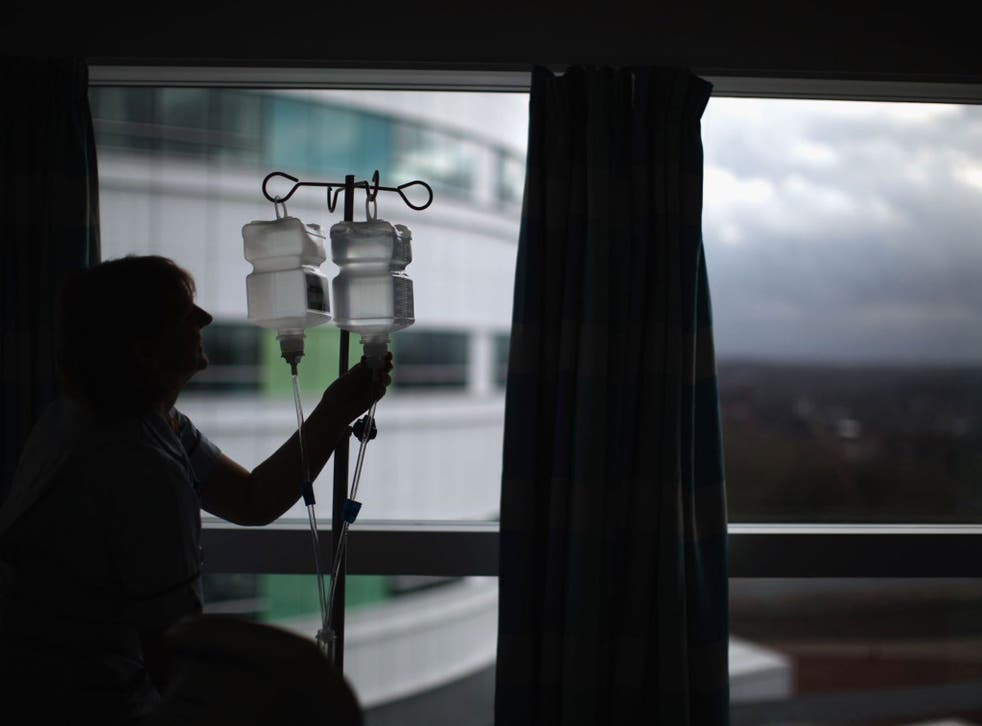 The NHS is spending millions of pounds on art, despite cuts that have led to thousands of job losses, The Independent on Sunday can reveal.
Freedom of Information requests showed that 89 NHS trusts have spent nearly £2m on art since 2010, but the total is likely to be far higher, with 222 foundation and mental health trusts across the country.
Works include £8,000 steel giraffes at Tameside Hospital in Greater Manchester, an £83,000 water feature at Salford Royal, and a £120,000 "ceiling artwork" at Barts and Royal London.
One trust boasted of being "the largest art gallery in Liverpool".
Art co-ordinators are employed by the NHS and paid up to £56,000 a year. NHS England said these are "usually qualified professionals with a broad knowledge of the arts". A nurse's starting salary is £21,000.
The NHS has been told to find £20bn in savings by 2015. The National Audit Office said in April that 10,000 staff had been laid off in the past three years. NHS campaigners have said it is "time to get real".
The 89 trusts have spent £1,894,278 on art since 2010. If other trusts spend similar amounts, the bill could be £4.7m across the country. All 222 trusts were contacted, but most of the remaining 133 did not respond.
Barts and Royal London was among the biggest spenders, racking up a £270,000 bill. A Barts spokeswoman said research "shows that artwork and music improves emotional wellbeing ... speeding up recovery."
Aintree University Hospitals Trust acknowledged that most of the art was commissioned "when there was more money in the system". A spokesman added that the trust "continues to support its provision for art in the face of tightening NHS finances".
In October 2013, Aintree spent £13,600 on a metal-and-glass sphere, designed by Michael Condron. It also spent £2,000 on an abstract sculpture by local artist Will Spankie, a former hospital social worker, who insisted that art "has important therapeutic benefits".
Paula O'Malley, Aintree's arts co-ordinator, said the art spending also benefited the city: "We believe we are now the largest art gallery in Liverpool. In a time of tightening public finances, it's a win-win approach."
Salford Royal spent £194,000 on art, including £37,000 on 500 frames, £60,000 on photograph mounts and £83,000 on a water feature.
The Heart of England NHS Trust paid £2,310 for six pictures of medicinal herbs by Lesley Whelan. She criticised "random pieces of expensive artwork hanging on hospital walls", but also said some art could have a beneficial effect, and that studies show "a reduction in anxiety, stress and depression".
David Prentis, general secretary of Unison, the UK's largest trade union, criticised the level of arts spending. "Hospital surroundings are important for patients as they recover, but when budgets are tight money should be spent on patient care."
And the Keep Our NHS Public campaign group added that it was "time to get real and use the money more carefully". A spokeswoman added: "We have 20,000 nursing posts unfilled in order to save money, and junior doctors working incredibly long hours, some of them covering for colleagues because there is no money for locums."
NHS England said it was unable to comment, stating that it was up to each trust to decide how it spent its money.
Join our new commenting forum
Join thought-provoking conversations, follow other Independent readers and see their replies