CBI warning over economic future if Britain leaves the EU
Alternatives to full membership of EU 'simply wouldn't work' says Cridland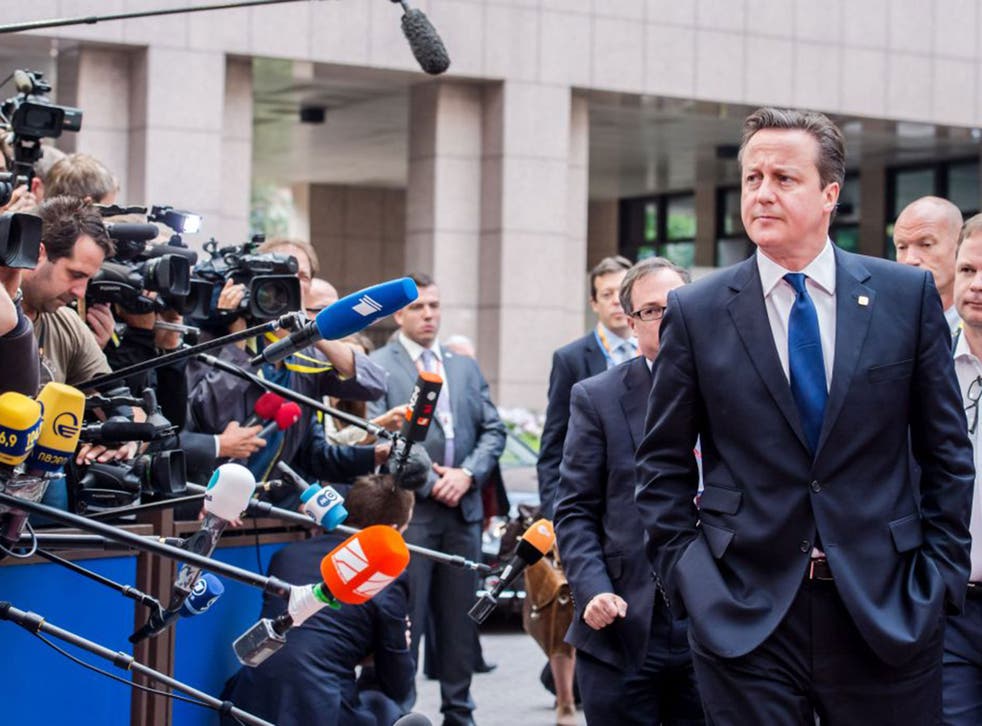 The head of the country's biggest business group has claimed that Britain remaining a full member of the European Union is "fundamental" to the UK's economic success.
John Cridland, the director general of Britain's biggest business group, CBI, told the Observer that the UK's membership of the EU "supports jobs, drives growth, and boosts our international competitiveness".
He said the EU is the UK's biggest export market and that it "remains fundamental to our economic future".
Cridland's comments come as David Cameron warned that Jean-Claude Juncker's appointment as president of the EU Commission would make it harder to persuade the UK's public to remain in Europe in the run up to the promised in/out referendum in 2017.
His warning came after being defeated in his attempts to stop Juncker being voted in as president.
The leader of the CBI, which lobbies on behalf of businesses, discarded the idea held by some Conservatives that an alternative to the UK's full membership of the EU would still allow the country's economy to thrive, with some form of associate membership status in place.
Cridland said the idea "simply wouldn't work", and that it would leave the UK "beholden to [the EU's] rules without being able to influence them."
He added: "We will continue to press the case for the UK remaining in a reformed European Union."
Labour leader Ed Miliband claimed that Cameron's failure to stop Juncker's appointment as president of the Commission showed that the prime minister poses a "real and present danger" to the British economy.
He said the "debacle" over Juncker's nomination had taken the UK closer to the "exit door" that could put three million jobs and tens of thousands businesses at risk.
But Health Secretary Jeremy Hunt accused EU leaders of "cowardice" for backing the former Luxembourg premier as the next president of the European Commission and insisted British voters would be "proud" of the Prime Minister.
He said: "As a result of cowardice yesterday from other leaders who weren't prepared to stand up in public and say the things they had said in private, they're going to have to work a lot harder to persuade the British people that Europe can be trusted with a proper reform agenda that's going to make it strong and competitive in a very tough global economy."
Writing in the Sunday Times today however, Miliband said Cameron is "incapable of reforming Europe".
He said: "[Cameron] could not build alliances and his threats succeeded only in turning a Europe that was divided over the best candidate for the Commission president into a Europe united against him.
"There can be no better indicator of how a Conservative government would damage Britain's national interest and Britain's businesses if it were to win a second term next year."
"Mr Cameron blusters about bullying 27 other member states into agreeing fundamental treaty change before a referendum on withdrawal.
"But the isolation he achieved this week is not 'splendid'. It shows he is incapable of reforming Europe and his strategy of getting change by making threats to leave to get change does not work.
"All it does is take Britain closer to an exit door through which three million British jobs and tens of thousands of businesses could disappear."
Join our new commenting forum
Join thought-provoking conversations, follow other Independent readers and see their replies