Chancellor may still give go-ahead for 'tycoon tax'
Clegg pushes Osborne to back his tax on super-rich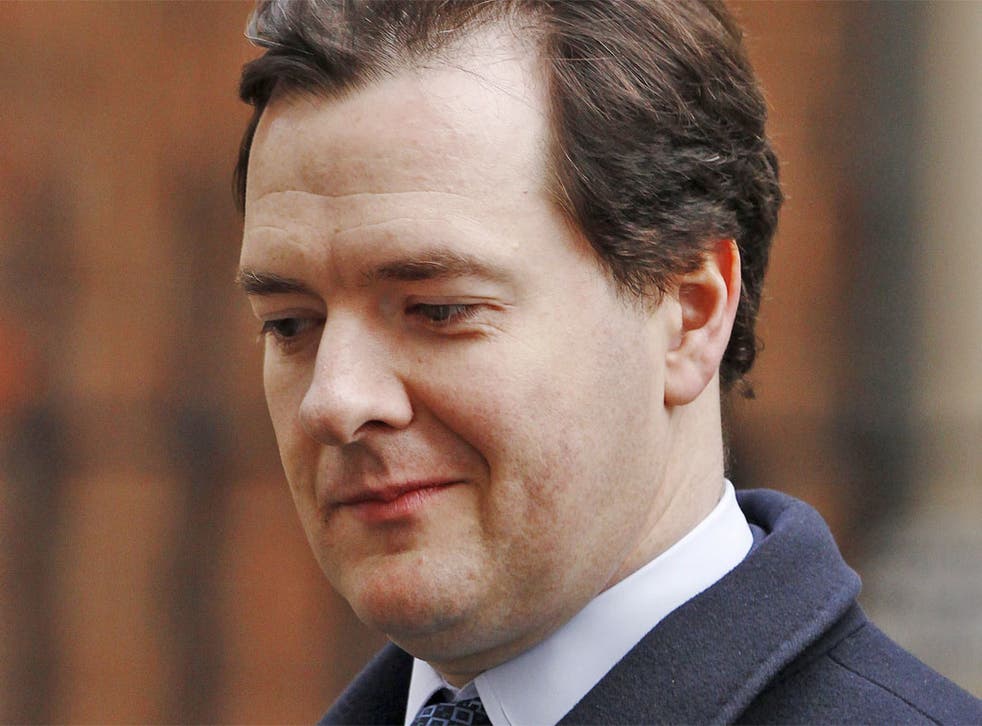 George Osborne is seriously considering the "tycoon tax" proposed by Nick Clegg as he finalises the Budget he will deliver a week today.
But the Chancellor has rebuffed the Liberal Democrats' calls for a mansion tax on homes worth more than £2m after David Cameron insisted that the Government should not bring in a new tax. Instead, Treasury officials are examining a proposal by Mr Clegg for all taxpayers to pay a minimum rate of tax, probably 20 per cent – in line with the basic income tax rate.
The Liberal Democrat leader is angry that many millionaires pay a lower proportion of income tax than ordinary workers by employing advisers to help them exploit tax loopholes.
Mr Osborne will use next Wednesday's Budget to announce plans to take out loans that would not be repaid for 100 years or more. He will launch a consultation exercise to test the demand for "super-gilts" or even "perpetual gilts" on which the capital is never repaid but interest is charged forever.
The proposal means that children not even born yet would, as taxpayers, pay the interest throughout their lives on debts built up in the 2008 financial crisis. But the Chancellor believes his surprise move will help future generations by "locking in" low interest rates on a proportion of the national debt.
The UK already issues long-term bonds of up to 50 years, although two, five and 10-year gilts are more common. The last "perpetual gilts" were issued at the end of the First World War.
A Treasury source said: "This is about locking in for the future the tangible benefits of the safe haven status we have today. The prize is lower debt interest payments for taxpayers for decades to come. It is a chance for our great grandchildren to pay less than they otherwise could have expected to thanks to this Government's fiscal credibility."
Mr Clegg floated the idea of a "tycoon tax" at the weekend but it appeared to have been shot down by critics in his own party and scepticism at the Treasury. However, the issue was discussed on Monday by the Coalition's key decision-making body, the Quad: Mr Cameron, Mr Osborne, Mr Clegg and Danny Alexander.
"A minimum tax rate is still on the table," one Whitehall source said yesterday. Mr Clegg is said by colleagues to be confident of seeing some progress on his idea in the Budget. One option is for Mr Osborne to announce a study into whether a "tycoon tax" would work in Britain. But Mr Clegg is pressing the Chancellor to go further – for example, by announcing his backing for the idea in principle so that it could be introduced next year or the year after.
Mr Osborne will announce a crackdown on wealthy owners of expensive homes in London who avoid paying full stamp duty by putting the ownership in companies, sometimes based offshore. He is also expected to bow to Liberal Democrat pressure to speed up the raising of the personal tax allowance towards the Coalition's £10,000 goal.
Tory MPs hope Mr Clegg will, in return, allow Mr Osborne to announce plans to abolish the 50p top rate of tax on incomes over £150,000 a year.
Join our new commenting forum
Join thought-provoking conversations, follow other Independent readers and see their replies