Charles Kennedy would still be Lib Dem leader if he didn't have a drinking problem, says peer
Lord Oakeshott says his party would be in a much better position under Mr Kennedy's leadership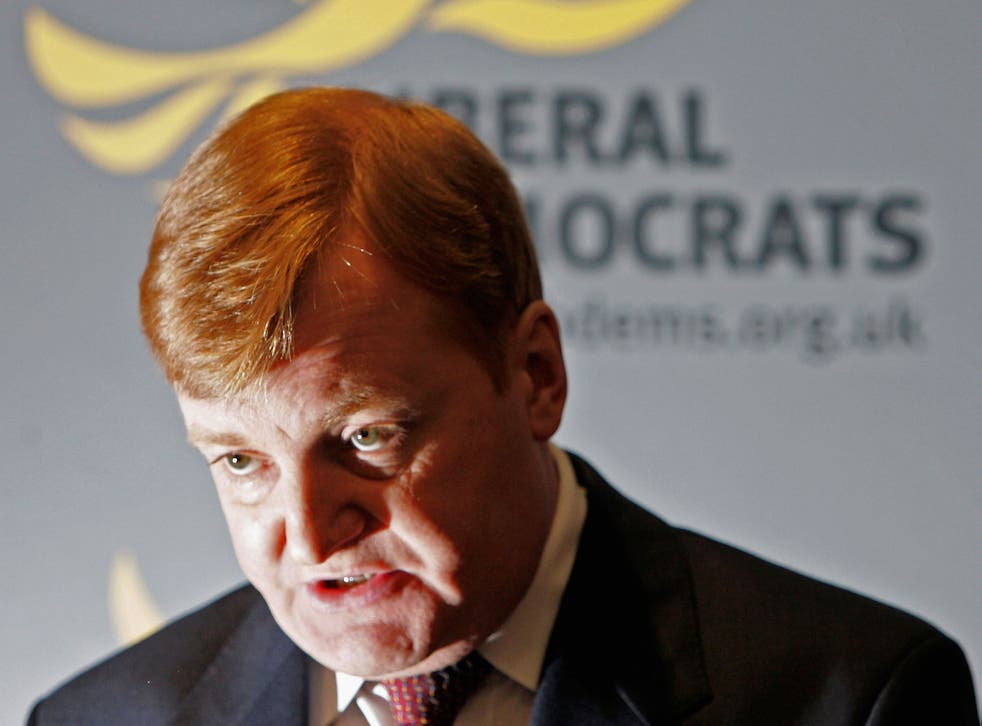 Charles Kennedy would still be the leader of the Liberal Democrats today if he did not suffer from alcoholism, one of the party's peers has said.
Lord Oakeshott, a figure on the left wing of the Liberal Democrats, praised Mr Kennedy's leadership but said that "it was the drink what got him".
"Let's be frank. If he had had not had a drink problem, he would be the leader of the Liberal Democrats today, and the Liberal Democrats would be in a far, far stronger position," he told the Sky News channel.
"It was drink that got him. Terribly, terribly sad. But it is a terrible disease. I last saw him on a bus a few weeks before the election coming in. And we had a very good chat. But he clearly wasn't at all well."
He added that he was afraid that the party would never best its record 2005 result under Mr Kennedy's leadership in his own lifetime.
A post-mortem examination is set to be conducted and there is currently no known evidence to suggest Mr Kennedy's death was related to alcohol.
Lord Razzall, another Liberal Democrat peer and the best man at Mr Kennedy's wedding, told the channel it was important not to overstate the former leader's drinking problems.
"One of the problems with what's happened is the public will assume that Charles was always drunk. That's absolutely not true. He had huge periods of time when he never touched a drink ... He clearly had to fight demons, as people say," he told Sky News.
Charles Kennedy - his political career in pictures

Show all 18
"On the other hand, he had a grip on them and for a large periods of his political life they were totally under control."
Mr Kennedy stepped down as leader of his party in 2006 after speculation about his drinking habits.
He announced at the time that he was obtaining treatment for alcoholism.
In an open and personal blog post Labour spin doctor Alastair Campbell wrote about how he and the former Liberal Democrat leader had mutually supported each other during their struggles with drinking.
Mr Kennedy died suddenly at home in Fort William aged 55, according to a statement by this family.
Police Scotland said the death is not being treated as suspicious. A post-mortem is set to be carried out.
"Charles was a fine man, a talented politician, and a loving father to his young son. We ask therefore that the privacy of his family is respected in the coming days," his family's statement said.
Mr Kennedy led the Liberal Democrats to their best ever general election result in 2005 when they gained 62 seats.
He led the party between 1999 and 2006 and was an MP in the Highlands of Scotland between 1983 and 2015, having lost his seat to the SNP at the last election.
Join our new commenting forum
Join thought-provoking conversations, follow other Independent readers and see their replies