Chilcot inquiry into Iraq War 'may not be published until next summer'
Accusations that Sir John's initial report was 'riddled with errors'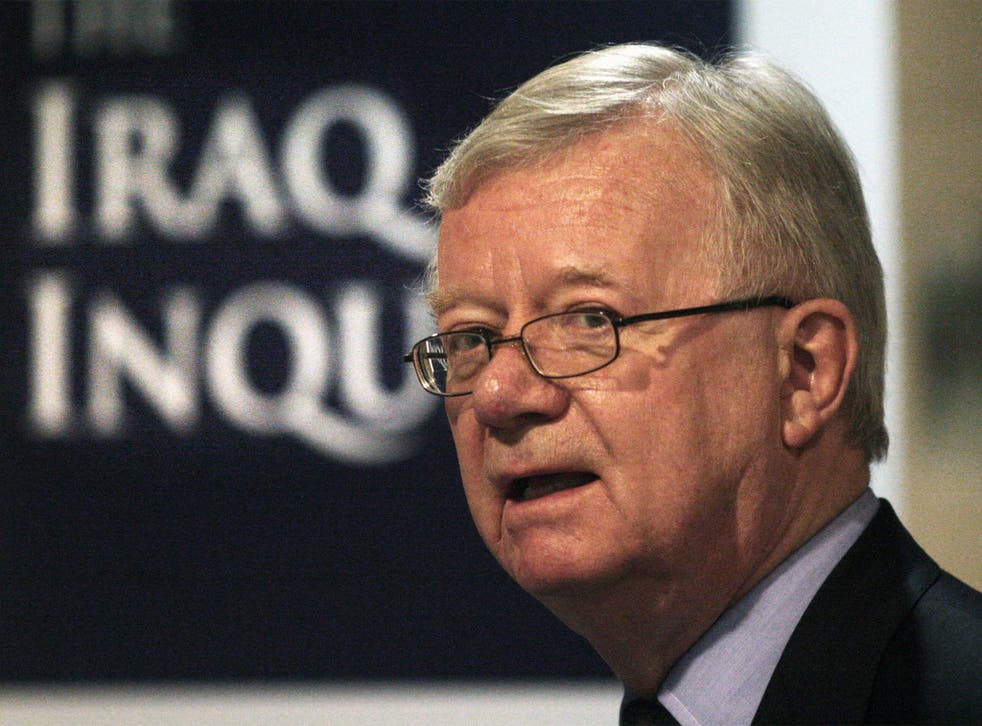 The Chilcot inquiry into the Iraq War may not be published until next summer, it has been claimed, amid accusations that his initial report was "riddled with errors".
Senior military commanders are said to have reacted furiously to drafts of the report blaming them for decisions which they say were the responsibility of politicians and civil servants. They claim to have been sent documents in support of the inquiry's conclusions which they have "never seen before" and which were not raised when they gave evidence.
The allegations are made by the author Tom Bower, who has interviewed 180 senior figures from the cabinet, civil service and armed forces for a book on the Blair government to be published next year.
In an article for The Sunday Times, Mr Bower wrote: "In the draft, the inquiry criticised the military for decisions that were quite clearly the responsibility of politicians. The generals and admirals protested that they properly had obeyed their legal orders. They complained further that the draft quoted hundreds of government documents that had not been shown to witnesses for their comments.
"The panel members have correctly chosen to re-examine the evidence. In other words, they are now undertaking a new inquiry."
Sir John last week apologised to the families of soldiers who died in Iraq for the length of the inquiry – which has now lasted six years – but refused to set a date for publication.
The Iraq War: A timeline

Show all 16
All civil servants, politicians, and military figures criticised are having their legal advice paid for and provided by the Government. It is understood that these lawyers are citing Article 6 of the European Convention on Human Rights — which protects a person's right to a fair trial.
Sir John has been warned that condemning their clients too strongly would lay them open to civil claims for damages and potentially criminal proceedings.
"You have lawyers using human rights laws to argue in favour of their clients, who are on the receiving end of criticism for alleged human rights abuses. It's absurd," one Whitehall source told The Sunday Times.
Join our new commenting forum
Join thought-provoking conversations, follow other Independent readers and see their replies