Chuka Umunna: Replace the House of Lords with senate
MP says upper house is 'unsustainable', following the Scottish referendum. By Jane Merrick and Mark Leftly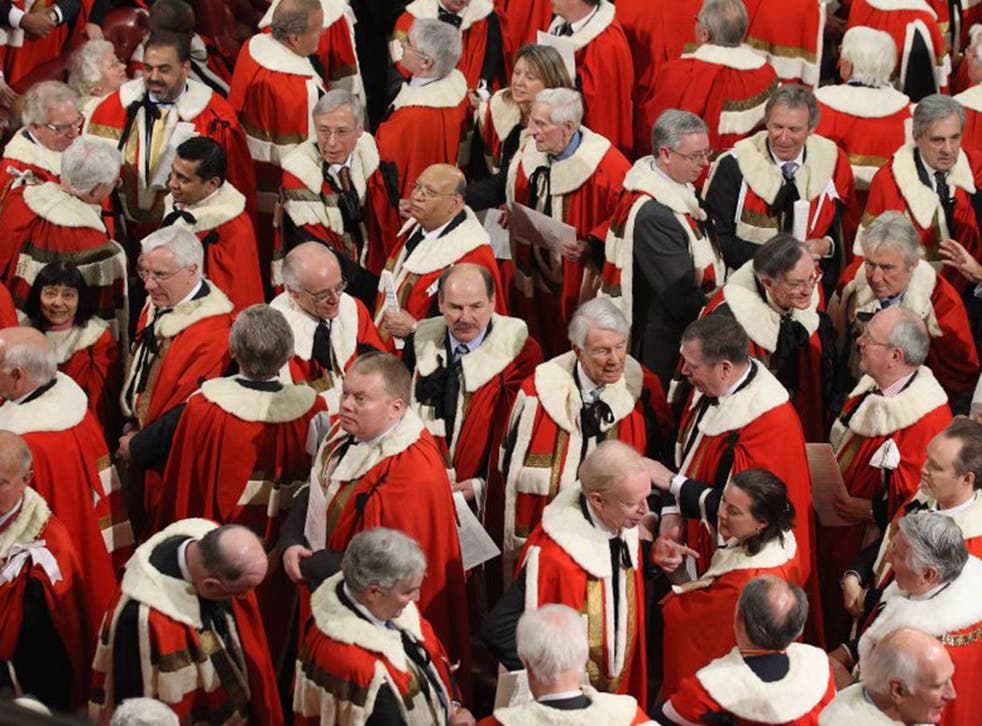 The House of Lords should be abolished and replaced with a senate of people representing cities and regions, a senior Labour MP said today in response to the overwhelming demand for political reform triggered by the Scottish referendum.
Chuka Umunna, the Shadow Business Secretary, called for a "big bang" on reform of the Lords that would show genuine devolution from Whitehall and Westminster.
He said an elected upper chamber, based on the Spanish senate, would give people living in the UK's regions outside the capital more confidence that their concerns were being represented at the heart of democracy.
Mr Umunna's call for radical restructuring of Parliament goes further than Ed Miliband's suggestion of a US-style "constitutional convention", where citizens and elected representatives would come together, after the election in 2015, to debate reform, and could be seen as outflanking the Labour leader as the party's conference opens in Manchester.
Interview: I've never been at ease in Westminster
A Bill to reform the House of Lords, which was in the Government's Coalition Agreement, was blocked by 91 Conservative backbenchers in 2012, forcing David Cameron and Nick Clegg to abandon the plans. But the constitutional shake-up in the wake of the vote in Scotland provides the opportunity for a relaunch of reform, said Mr Umunna. He was backed last night by Alistair Darling, the leader of the pro-Union Better Together campaign and a former chancellor, who said the House of Lords needed to be "looked at" as part of the reform debate.
Lord Adonis, another former Labour minister and constitutional reformer, said he believed the Lords should be moved out of London altogether to shift the seat of power away from Westminster. The Labour peer said: "There is a strong case to move the House of Lords to the Midlands or the North. This is now significantly stronger, given the desire to rebalance the constitution."
Mr Umunna said reform of the Lords should see all remaining hereditary peers and bishops kicked out: "I'm pretty big bang on this. Clear all of that lot out, as far as I'm concerned.
"Often we talk about it [devolution] from an economic perspective – how we can give cities and regions more power to drive regional growth. For me, it's as much a political imperative to devolve, too.
"Part of people's contempt for the system doesn't only come from the fact that they often think we're just in it for ourselves; it's also that they doubt our ability and our power to have any impact on the big global forces of change.
"If you have power nearer people, that generates more confidence. Research has shown over the years that people have a lot more confidence in decisions that are made locally and regionally – it's close to them, they understand the decisions, they feel a lot more part of it.
"The House of Lords is unsustainable in its current form, and it's a complete anachronism … The Spanish senate is not a bad model. We can see our politics as broken and we've got to be fairly radical about how we reform and change it."
Mr Umunna called for a system of "devo default", where the Government must have a very good reason not to devolve powers on any issue.
Mr Umunna also said he favours an overhaul of the "ridiculously tribal and adversarial" Prime Minister's Questions, which he argues should be "abolished in its current form" and replaced with a session similar to a select committee, but on a weekly basis. "I think Ed does a fantastic job at PMQs; but the problem is not the players, it's the institution."
The Scottish vote shows that "people are not apathetic about politics but they do feel distinctly turned off by party politics. I think part of what has driven – and has been used by – the nationalists in Scotland to further their cause is this discontent with the way that we do politics in this country."
Mr Umunna gave his interview before the historic vote on Thursday, but reiterated his call after the result. Speaking after the verdict, Mr Umunna condemned the Ukip leader, Nigel Farage for calling for Scottish MPs to refrain immediately from voting on English laws.
Mr Umunna said: "I just thought it was ugly opportunism and not really becoming of a leader of a party in this country."
Last night, Mr Darling said the powers of the Welsh and Northern Irish assemblies need to be looked at as part of the debate on further devolution, with the case for transferring greater economic powers to English cities, adding: "The other thing is, when you start looking at the constitution, that you do need to start looking at the House of Lords. You now have got a House of Lords that is far bigger than the House of Commons, which is elected."
Meanwhile Labour MPs are preparing to force out the party's general secretary in Scotland in frustration over his work during the referendum campaign.
A senior Scottish MP said that Ian Price would be made "an offer he can't refuse" and pressured into quitting shortly after the Labour conference this week. The source accused Mr Price of being "ostrich-like" and had allowed problems to plague the No campaign, such as letting inexperienced campaigners order about older colleagues, including former ministers.
Join our new commenting forum
Join thought-provoking conversations, follow other Independent readers and see their replies