Chuka Umunna accuses eurosceptic Tories of muzzling business leaders
He says: "Britain's interests remain within the EU"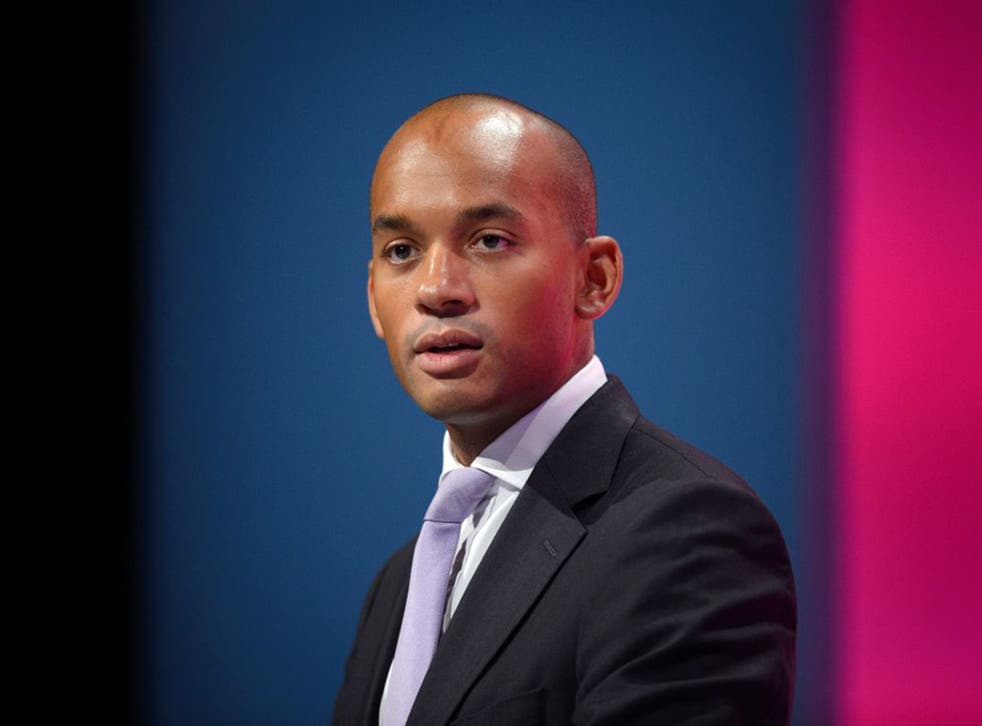 Labour has accused the Conservatives of trying to "muzzle" business leaders by warning them not to speak out in favour of Britain remaining in the European Union.
The claim follows criticism by Tory Eurosceptics that the Confederation of British Industry, which supports EU membership, is not representing the true voice of business, including many small firms.
Labour leaders are worried the Tory attacks will persuade company bosses to keep silent on the issue ahead of the May general election. Although David Cameron has promised an in/out referendum in 2017, Labour would not hold a public vote if it wins power.
John Redwood, the former Tory Cabinet minister, said last September that big business should "keep out" of the EU debate, warning they would "pay a very dear economic and financial price" if they intervened. Owen Paterson, another former Cabinet minister, said the CBI leadership and British business are "two very different things" and criticised "self-selecting surveys of CBI members [which] suggest enthusiasm for the Brussels system".
Dominic Raab, a Tory MP, claimed the "CBI has allowed itself to become a stooge for the unblinking, unthinking, pro-EU view put up by the elite…[which] is not reflective of small business in this country."
Chuka Umunna, the shadow Business Secretary, told The Independent: "With John Redwood and Owen Paterson's comments, it seems senior Tories are trying to muzzle the voice of businesses, which must be heard in the debate on Britain's place in the EU."
Tory MPs who want to leave the EU

Show all 4
In a speech to the Japanese Chamber of Commerce in London, the Labour frontbencher will urge business leaders not to be silenced. He will appeal to other companies to follow the lead of the Japanese car firm Nissan by warning about the dangers of EU withdrawal. "I would urge you to speak out about the impact a decision to leave the EU would have," he will say. "Your voices are welcome in the debate and should be heard."
Mr Umunna's speech marks the start of Labour's drive to woo business ahead of the election. The party has lacked cheerleaders in the business community, amid criticism of Ed Miliband for "interventionist" policies such as a 20-month energy price freeze "anti-business rhetoric" after saying Labour would back "producers" rather than "predators". But Labour leaders believe their pro-EU stance is their trump card with business.
The shadow Business Secretary will say: "In an important election year, this is the choice facing Britain – to live in the past, or to prepare for the future. To close ourselves off from the world, or to be open and engaged, shaping the world around us. Labour chooses the future not the past, an open not a closed approach.
"Britain's interests remain within the EU – which is exactly why the hostile approach taken by the Prime Minister at the behest of his party is so risky and so damaging. It has already compromised our influence abroad."
Insisting that Labour wants to see a reformed EU rather than the status quo, Mr Umunna will say: "Engagement builds trust, and trust makes it easier to get things done. Instead of the positive political leadership that is needed to reform and modernise the EU, our influence is declining. Labour will reverse this and put the UK back in the driving seat."
The CBI says that most of its 190,000 businesses believe the UK is best placed to create jobs and growth as part of a reformed EU. It said: "All other options leave us on the outside with little influence, following the same rules to be allowed to trade inside the EU, but with little say in what those rules are."
Join our new commenting forum
Join thought-provoking conversations, follow other Independent readers and see their replies