Church of England bishops reject lifting opposition to same-sex marriage
But same report admits church needs 'fresh tone of support' and suggests penitence for oppression of LGBT community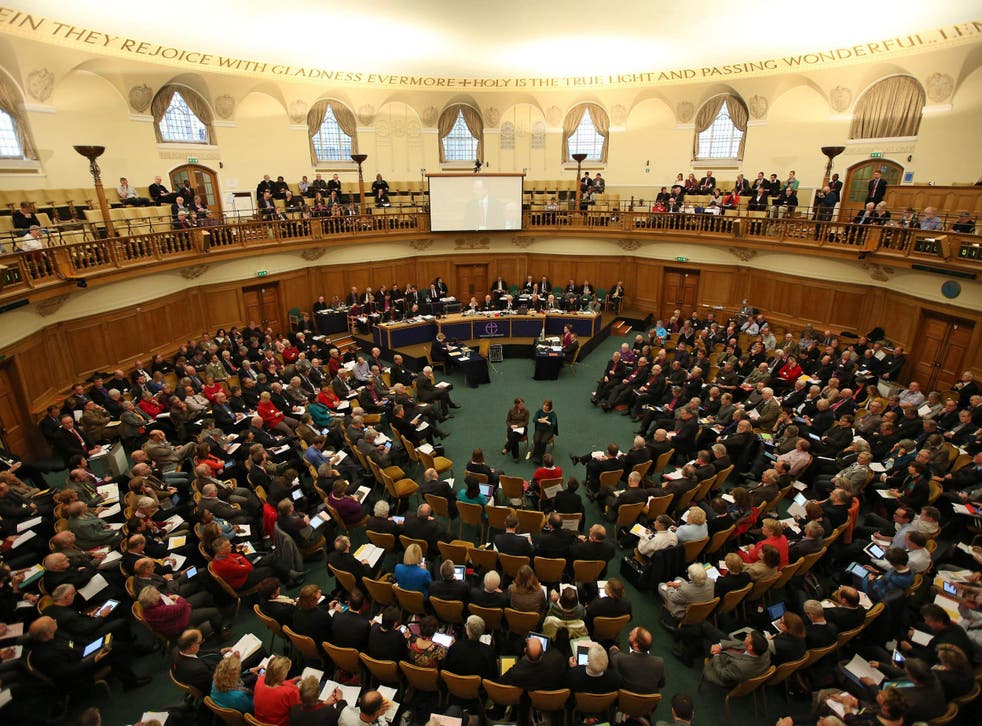 Church of England bishops have rejected the idea of changing its opposition to same-sex marriage.
The House of Bishops said there is "little support for changing the Church of England's teaching on marriage" that it is between one man and one woman.
A new report, following two years of internal discussion, does however say the church needs to adopt a "fresh tone and culture of welcome and support".
The Rt Rev Graham James, Bishop of Norwich, said at a press conference that the church should not "adapt its doctrine to the fashions of any particular time".
"We hope the tone and register of this report will help to commend it, though we recognise it will be challenging reading for some," said Rev James, who will present the report to the General Synod on 15 February.
"This is no last word on this subject. For there are very different views on same-sex relationships within the church, and within the house of bishops, mainly based on different understandings of how to read scripture."
The report, entitled Marriage and Same Sex Relationships after the Shared Conversations, suggests new teachings on marriage and relationships should be drawn up to replace those introduced in the 1990s.
It said, despite rejecting the idea of changing policy on same-sex relationships, that the new teachings should provide "maximum freedom" for gay people.
The report also said there was "some support" in the House for the new document including "penitence for the treatment some lesbian and gay people have received at the hands of the Church".
Sex between two men over 21 and "in private", in England and Wales, was legalised in 1967. The age of consent was lowered to 16 in 2000.
The Marriage (Same-Sex Couples) Act was passed for England and Wales in 2013 and came into force the following year.
The same House of Bishops report has been criticised for adopting a "don't ask, don't tell" stance on gay clergy – a reference to the former US military policy.
It said that singling out the personal sexual conduct of gay applicants was "pastorally unhelpful".
The Lesbian and Gay Christian Movement charity said, in an open letter: "You are proposing to formalise Don't Ask, Don't Tell among clergy in same-sex relationships."
Its chief executive Tracey Bryne said: "Collectively they've failed to deliver."
Join our new commenting forum
Join thought-provoking conversations, follow other Independent readers and see their replies