Civil war erupts amongst Tory eurosceptics as the moderate 'Fresh Start Group' attacks 95 MPs who wrote to Cameron demanding vetos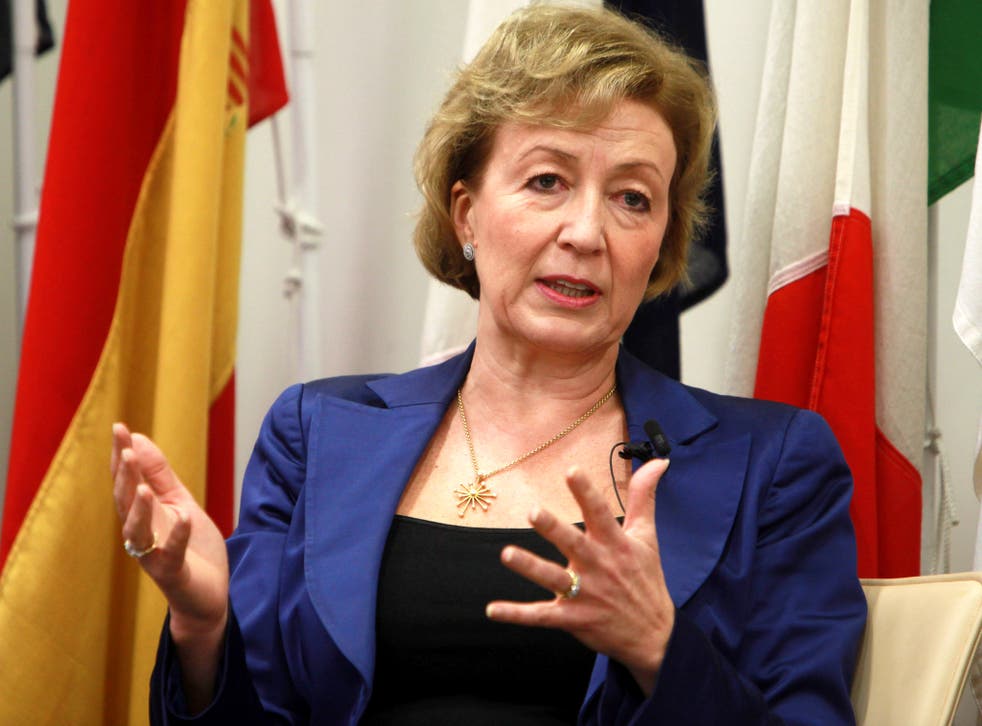 Anti-European Tory backbenchers were yesterday accused by their more moderate Eurosceptic colleagues of running a "side-show" that is distracting from attempts at serious EU reform.
In a withering putdown, members of the 100-strong Conservative "Fresh Start Group" suggested that 95 of their colleagues who wrote to David Cameron calling for the British Parliament to be given a veto over all EU laws should not be taken seriously.
The comments reveal the depth of division that exists on Europe among Tory banckbench MPs and shows how hard it will be for the Prime Minister to carry his party with him on Europe even if he wins the next election.
Speaking at a conference in London on EU reform, Andrea Leadsom, head of Fresh Start Group, dismissed the letter to Mr Cameron as being unrepresentative of mainstream Tory views.
"The Fresh Start project carries the support of over 100 MPs and is about the substantive issue of EU reform," she replied when asked about the letter.
"It is not about letters or sideshows. It is about doing the work to make the EU a more successful institution for all of its members."
Her colleague, the former Education Minister Tim Loughton, suggested the letter was "completely removed" from the issues under debate.
"What we are embarking on is a negotiation. There is not a black and white list of what must be achieved otherwise it is instant exit. It will be a negotiation," he said. "This will be underpinned by the population to have a say (in a referendum). It won't be up to those 95 MPs whoever they may have been. That letter is something of a sideshow."
Earlier George Osborne told the conference that the EU needed treaty change to ensure the rights of those countries outside the Eurozone – with a threat that Britain might leave if it did not get that.
He said the Lisbon treaty would have to be changed to prevent a "caucus" of eurozone members imposing financial services legislation on Britain.
"If we cannot protect the collective interests of non-eurozone member states then they will have to choose between joining the euro, which the UK will not do, or leaving the EU.
"Europe urgently needs economic reform. Eurozone integration is necessary for the euro to survive, but proper legal protection for the rights of non-euro members is absolutely necessary to preserve the single market and make it possible for Britain to remain in the EU."
Join our new commenting forum
Join thought-provoking conversations, follow other Independent readers and see their replies