Cleggs following Blairs' trail - sending son to top Catholic school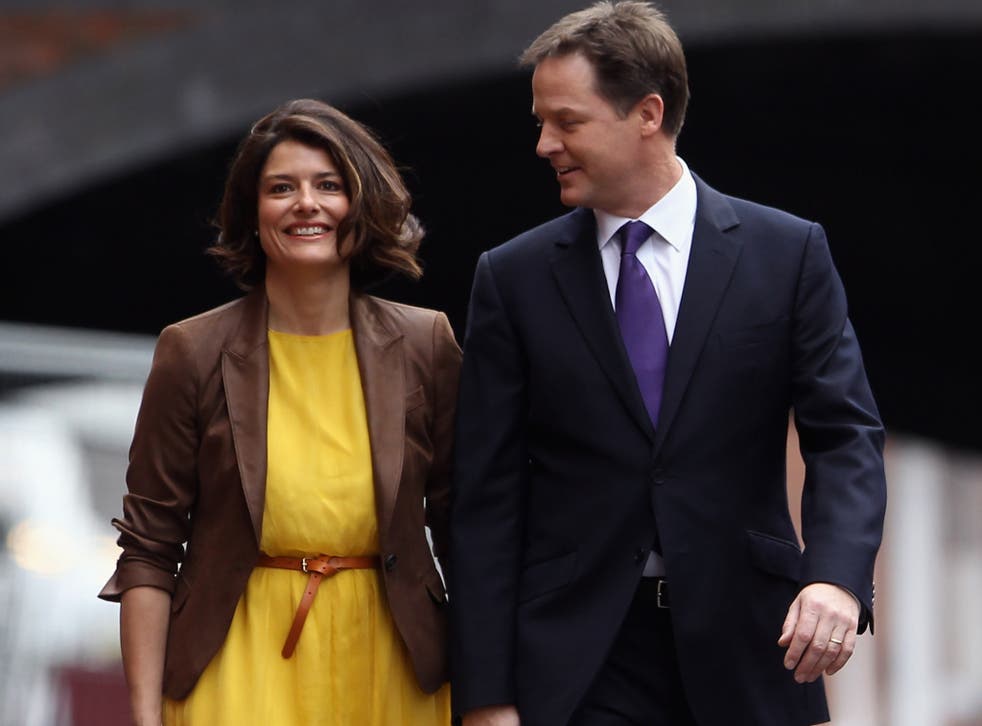 Nick and Miriam Clegg are sending their eldest son to a highly-rated state Catholic school, it was announced today.
Eleven-year-old Antonio will start at the London Oratory - where two of Tony Blair's children went - in September.
A spokesman for the Deputy Prime Minister said: "In response to media inquiries, Nick and Miriam can confirm that they have decided to send their oldest son, Antonio, from September onwards to the London Oratory School, a state Catholic secondary school.
"He is currently a pupil at a state Catholic primary school, Our Lady of the Victories in Putney, where he has been going for the last six years.
"Now that their decision has been made public, they hope that the privacy of their son will be respected."
Mr Clegg is an atheist, but his Spanish wife is Catholic and their three sons are being brought up in the faith.
The Liberal Democrat leader previously insisted it was not "entirely surprising" that the family was looking at good state Catholic schools.
The Oratory is around three miles from their home in south west London.
However, critics have suggested that other suitable schools are closer.
The spokesman said Mr and Mrs Clegg had looked at options but it was a "very common" choice to attend the Oratory from Antonio's current primary school.
"The reason why they are sending him to the Oratory is quite simple - they think it is the best school for him," he added.
In 2009 the Liberal Democrat party conference endorsed the role of faith schools in the state education system.
However, the policy also insisted faith schools should have a more inclusive approach to entry, and teaching should not discriminate against homosexuals.
PA
Join our new commenting forum
Join thought-provoking conversations, follow other Independent readers and see their replies