Conference a 'turning point' for Somalia, says David Cameron
Thursday 23 February 2012 18:00
comments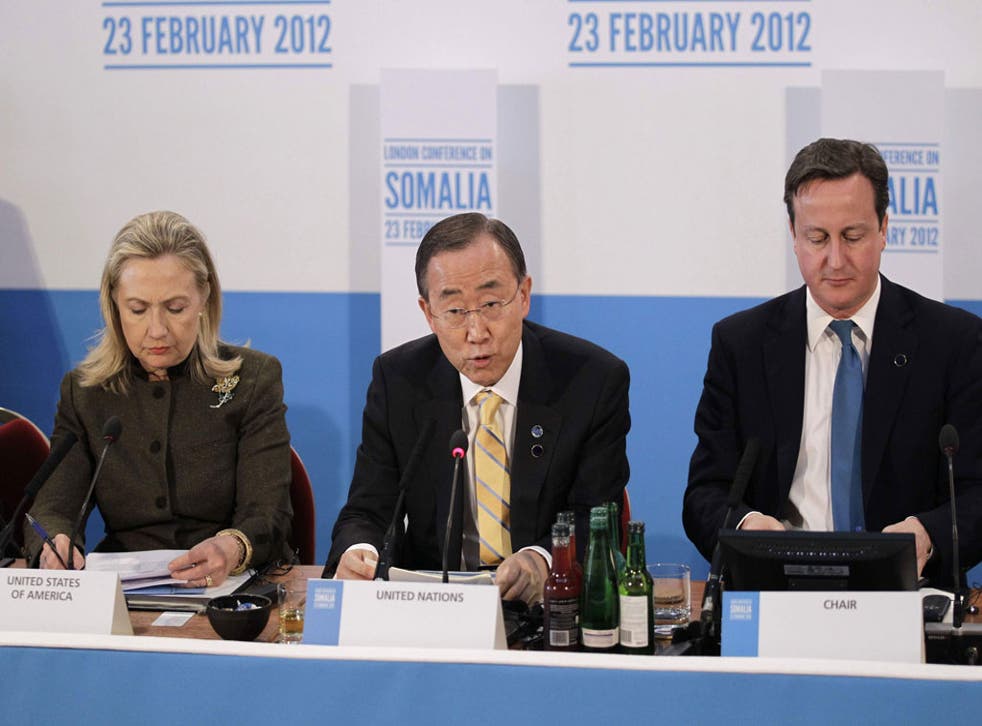 David Cameron hailed today's international conference on Somalia as a "turning point" in achieving greater security for the world.
The Prime Minister described Somalia as a "complex jigsaw puzzle" and warned there was "no single solution" for restoring stability in the war-torn nation.
But he said today's talks, held in London, were the next stage in a "long journey" that provided a "very real opportunity" for securing change.
International representatives of more than 50 countries and international organisations, including United Nations secretary general Ban Ki-moon and US secretary of state Hillary Clinton, signed up to a series of agreements on tackling piracy and improving security.
Mr Cameron said: "There is a very real opportunity within our grasp. We must now follow through on all of the agreements we have reached today so together we can make this conference a turning point in achieving stability, greater security and greater prosperity for Somalia, for the region and for the world."
PA
Join our new commenting forum
Join thought-provoking conversations, follow other Independent readers and see their replies