Conservative election funding investigation to be extended, CPS reveals
The Conservative Party faces accusations of breaking electoral spending rules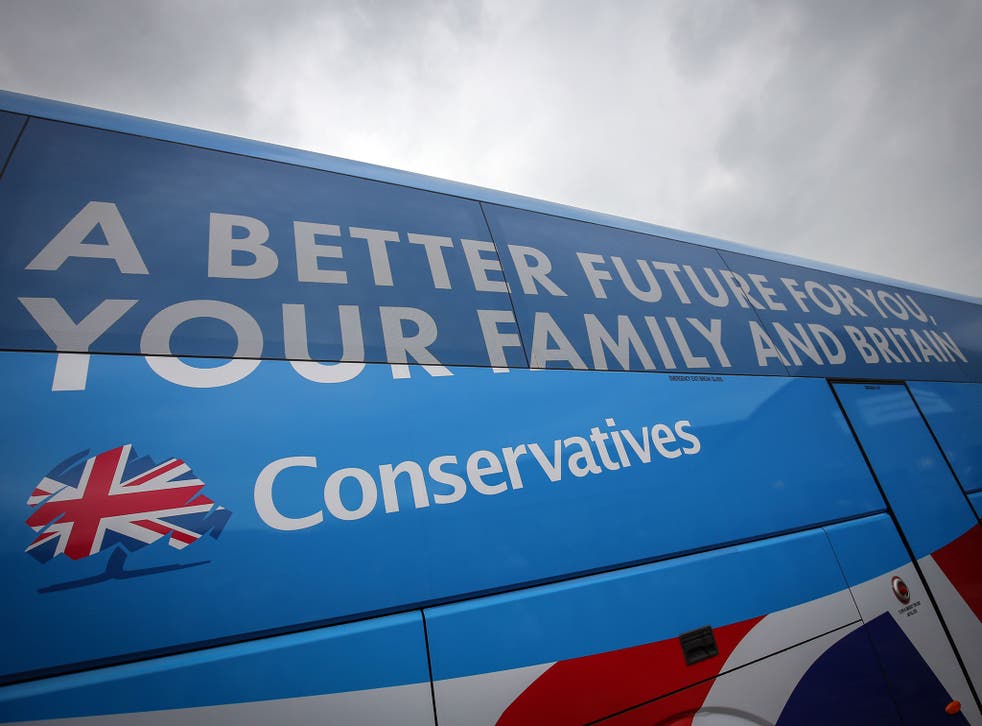 More time will be given for investigations into the Conservatives 2015 election campaign spending, the Crown Prosecution Service (CPS) has announced.
The Electoral Commission had earlier met with prosecutors and police to ask for more time to decide whether to launch criminal investigations into Tory spending.
The party faces accusations of breaking electoral spending rules by failing to record accommodation costs for bussing activists to key constituencies as part of candidates' spending, rather than national campaign spending.
Up to 29 Conservative candidates are thought to have benefitted from the Tory "Battlebus" campaigns.
General election 2015: Polling day

Show all 16
A CPS spokesperson told the Huffington Post: "Following a constructive meeting with the police and Electoral Commission, it has been agreed that each relevant police force will consider what action to take.
"This may include making an application to the court under s.176 of the Representations of the People Act 1983 to extend the time allowed to bring a prosecution."
Making a false spending declaration carries a punishment of up to a year in prison and/or an unlimited fine, the BBC reports.
Anyone found guilty is also barred from standing for election as an MP or holding elected office for three years.
The best calamities and gaffes of Election 2015
The Electoral Commission has said it thinks the ongoing probe will take at least another month, taking it past the one-year time limit for launching criminal proceedings.
Now, individual police forces will be able to apply for extra time to bring a prosecution.
The Conservatives said they failed to register the costs following an investigation by Channel 4, blaming an "administrative error".
Join our new commenting forum
Join thought-provoking conversations, follow other Independent readers and see their replies