Conservative equality minister's own department pays women £3,000 less than men, figures show
Male civil servants earn nearly £2 per hour more on average than women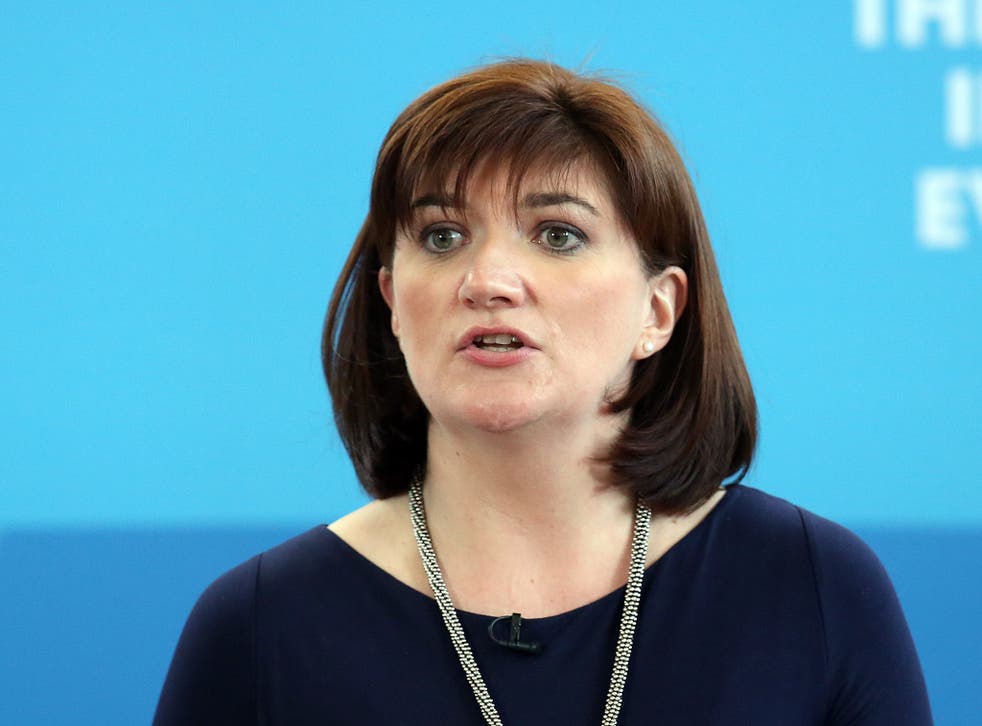 Women working for the Conservative minister responsible for closing the pay gap are paid an average of almost £2 per hour less than men, it has been revealed.
The Government's own figures show male civil servants earn £22.30 a hour on average at the Department of Education but women make just £20.54.
Nicky Morgan, who is responsible for the equalities brief as well education, recently announced plans to "name and shame" companies who did not pay men and women equally by forcing companies employing more than 250 people to publish the details of their gender pay gap.
The gender pay gap at the department has closed slightly over the past few years - shrinking to £1.76 per hour compared with £1.89 per hour in March 2012 - but female workers are still paid an average of £3,000 a year less than men.
The department is also failing to meet a government target to ensure at least a third of boardroom positions at leading organisations are held by women.
Feminist quotes from the icons to inspire you

Show all 22
Only 26 per cent of the department's 19 board posts are currently held by women.
Labour's shadow education spokeswoman, Lucy Powell, told The Times the figures were "deeply embarrassing" for Ms Morgan.
She said: "If Nicky Morgan is unable to tackle the gender pay gap in her own department for women and equalities, what can she do?"
A departmental spokeswoman said: "This Government has gone further than ever before in tackling the gender pay gap. Only last month we unveiled a raft of measures requiring companies with more than 250 employees to publish their gender pay gap and we are extending that duty across the public sector.
"We have a world class civil service that is increasingly equal and more diverse than the majority of British employers.
"There will always be more to do but we expect that trend to continue as we continue towards a truly equal workforce in all sectors."‎
Join our new commenting forum
Join thought-provoking conversations, follow other Independent readers and see their replies