Human Rights Act: Former Attorney General Dominic Grieve rubbishes 'unworkable' Tory plans to scrap ECHR
Dominic Grieve said the Justice Secretary's proposals were full of 'howlers'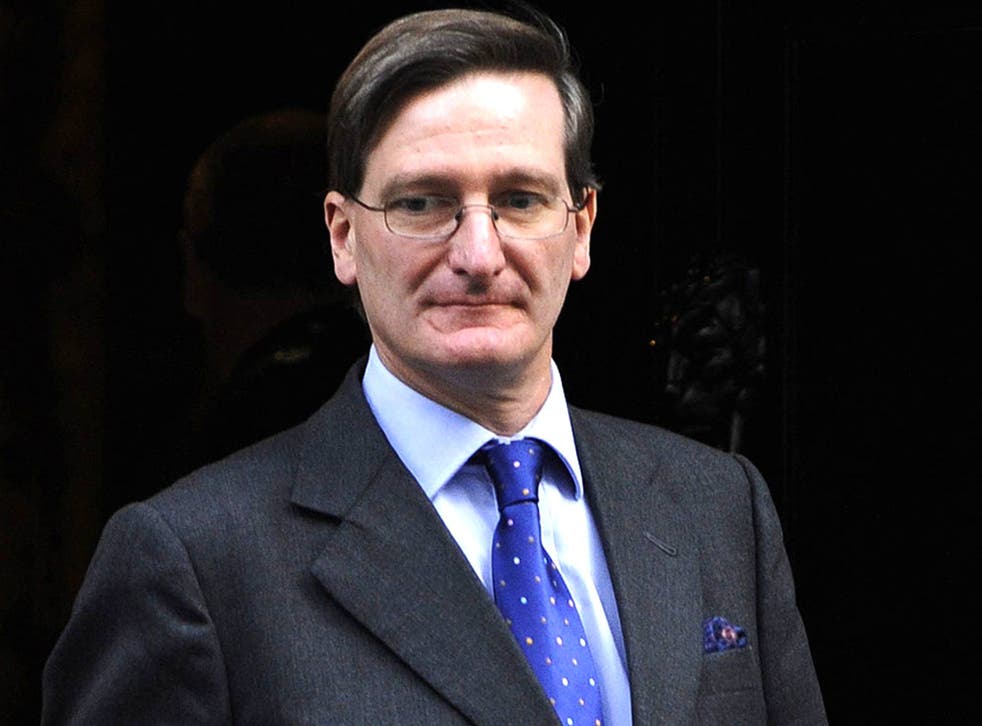 The former Attorney General has laid waste to the Conservatives' plan to scrap the Human Rights Act, calling their proposals "unworkable".
Dominic Grieve, who worked as a barrister before becoming a Tory MP, said the European convention enshrined in British law was "producing decisions of great importance in improving human rights which are inevitably ignored" by the new plans.
In a shift to the right seen as an attempt to woo Ukip voters, the Prime Minister has spoken strongly in favour of a British "bill of rights", claiming the country does not "require instruction from judges in Strasbourg".
The Justice Secretary, Chris Grayling, has drawn up proposals including principles originally drawn up by British lawyers after the Second World War, to give ultimate power to the Supreme Court.
"We can no longer tolerate this mission creep," he said. "What we have effectively got is a legal blank cheque, where the [European] court can go where it chooses to go."
But Mr Grieve said the paper produced contains a "number of howlers", describing it as a "failure of ambition".
"I also think they are unworkable and will damage the UK's international reputation," he told the Guardian.
"The suggestion that they can be negotiated with the Council of Europe so that the UK has its own space where it can [take what it wants] while everyone else complies is almost laughable."
Although Mr Grieve agreed with Conservative leaders that some judgements, including to give prisoners the vote, were wrong, he said the latest document "lacked any maturity".
He was sacked from the post he held for four years in July after angering right-wing Tories by repeatedly warning of the danger of withdrawing from the European Convention on Human Rights (ECHR).
In his speech pledging to scrap it, Mr Cameron citied examples including court battles to deport suspected terrorists and concerning the Afghanistan War to make his case.
He added: "With a Conservative government after the next election, this country will have a new British Bill of Rights to be passed in our Parliament, rooted in our values."
Labour has spoken out against the plans, as well as human rights organisations including Liberty and Amnesty UK, which called them "nasty, spiteful and shameful".
Tim Hancock, campaigns director of Amnesty UK, added: "This is electioneering on the backs of Europe's most vulnerable.
"Under these plans human rights would be reserved for only those people the Government decides should get them. This is a blueprint for human rights you would expect from a country like Belarus.
"We should all be worried when politicians try to set themselves above the law."
Adam Wagner, a human rights barrister, said the plans are in "clear breach" of the UK's international legal obligations that it largely created.
"Limiting the application of human rights law to 'serious' cases and making them subject to 'civic responsibilities' is really a way to restrict rights to people the Government likes," he added.
"Rights will be rebalanced to fit with the ideological leanings of one section of the Tory party."
Additional reporting by PA
Join our new commenting forum
Join thought-provoking conversations, follow other Independent readers and see their replies