The Conversation: Natalie Bennett, Green Party leader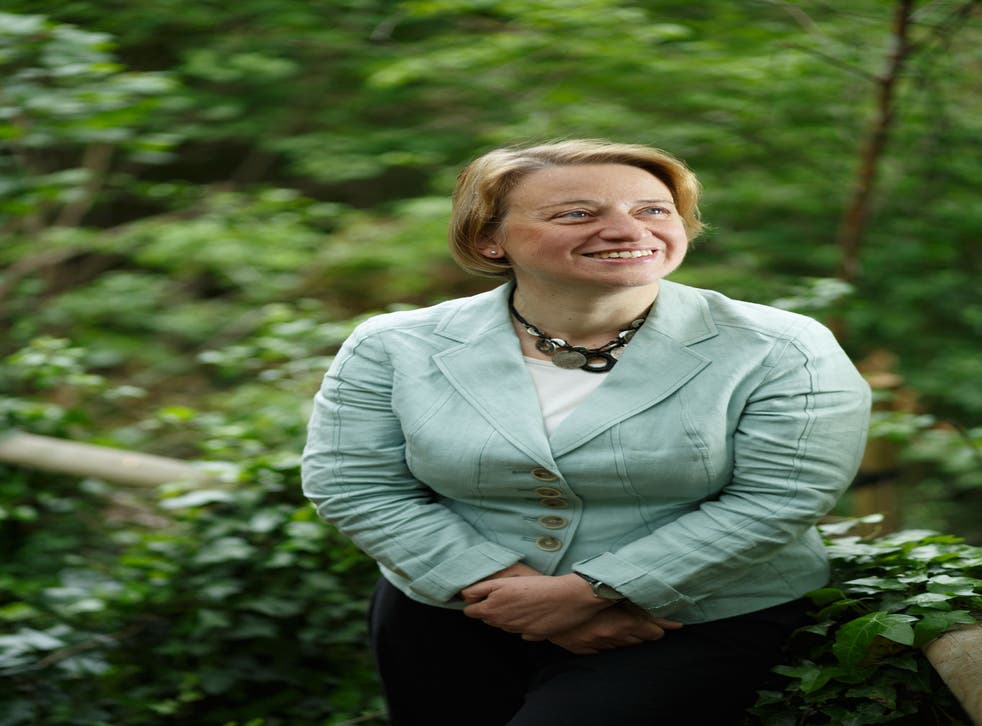 You were born, raised and schooled in Australia and worked in Thailand – how did you find yourself leading the Green Party of England and Wales?
If you'd told me five years ago that this was where I'd be now I would have been absolutely astonished. I joined the party on 1 January 2006 as a New Year's resolution. I looked at the state of the world… and thought this is getting frighteningly bad, I should do something. So more or less on a whim I joined the Green Party.
Your nearest rival in British politics is, I suppose, Nigel Farage. What would you say to him (over a pint)?
It would be difficult for the conversation to remain civil, unless we stuck to the weather.
Ukip are riding the wave of popular disillusion with mainstream politics – why aren't the Greens doing as well?
Ukip are offering simple, populist, right-wing solutions, which lots of people find appealing even though they are utterly wrong in their arguments and are not solutions to anything. People do find simple answers to complex problems very attractive.
So how do you persuade voters that the Green Party has a message that is not just about grow-your-own vegetables and windmills? Is there a slogan?
Not yet – but some of the issues we'll be fighting on will be jobs you can build a life on, a living wage, renationalising the railways, zero tuition fees, protecting the NHS – political ground no one is even near.
It's fair to say that Caroline Lucas, your predecessor and the only Green MP, is still your party's most high-profile figure rather than you, the leader. How have you carved your own path?
In my first six months as leader I've done a great deal of travelling around the country in a way that would have been utterly impossible for Caroline, who has responsibilities in Westminster and responsibilities in Brighton. The work I've been doing may not be visible on the national stage, but has been in regional media, at regional public meetings – very much out of the Westminster bubble.
Will you try to join her in Parliament at the next election?
It's likely I will be running in Holborn and St Pancras.
How many MPs are you aiming to have in 2015?
Our first priority is to retain Brighton Pavilion [Caroline Lucas's seat]. We also have a strong chance in Norwich South. Beyond those we want to become a truly national party. We're identifying 10 advance seats around the country, so that every Green Party member has a seat close to them where we'll be running a decent campaign.
Would you go into a coalition?
Never say never in politics. But we'd be more likely to look at a 'confidence and supply' agreement. We've seen the cost of small parties selling out for ministerial cars – as the Lib Dems did.
How does an Australian background go down in British politics?
Australians aren't always diplomatic or tactful – they tend to call a spade a spade. Inevitably I bring that cultural background to politics, which one or two people have sometimes highlighted.
You have said you are the only British political leader who can shear a sheep – have Clegg, Cameron or Miliband challenged you on that?
No one seems to have made an alternative claim.
Biography
Natalie Bennett is the leader of the Green Party of England and Wales. She was born in Sydney, Australia and after studying agricultural sciences she became a journalist, before entering politics. She lives in north London
Join our new commenting forum
Join thought-provoking conversations, follow other Independent readers and see their replies