Corbyn vows to scrap House of Lords amid 'radical overhaul' of UK democracy
Labour leader says his package of reforms will 'extend democracy' in Britain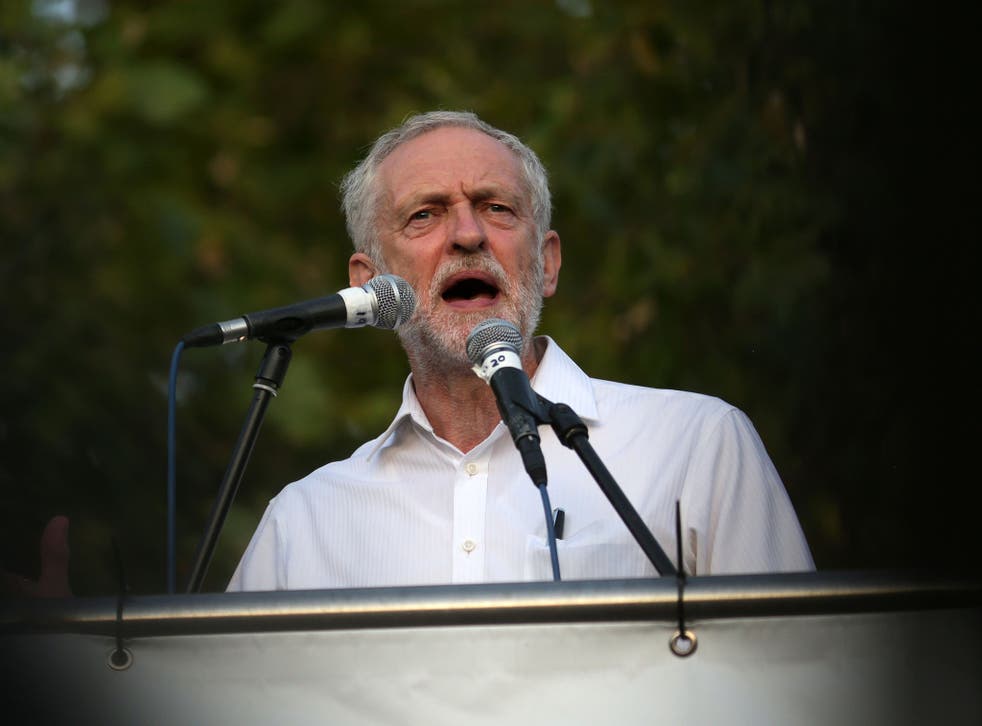 Jeremy Corbyn has announced plans to abolish the House of Lords as part of plans for a "radical overhaul" of the British constitution which will "address the growing democratic deficit" across Britain.
The reform package will include plans to replace the upper chamber with an elected House, devolution to regional and local bodies and the creation of new "citizens' assemblies" to shape "political accountability for the future".
The Labour leader said the move, which comes as members begin to receive their ballots for the party's leadership challenge, would "break open the closed circle of Westminster and Whitehall".
He said: "Decisions in Britain are overwhelmingly taken from the top down. And that's crucial to why our country is run in the interests of a privileged few.
"That has to change – so that the country works in the interests of the millions, and not just the millionaires.
"I believe in the wisdom of ordinary citizens. That's why we are launching proposals to extend democracy in every part of public life: in national politics, communities, the economy and the workplace – and in our own party".
Other proposals include strengthening collective bargaining rights for employees, a requirement that employee representatives be included on pay and remuneration committees at top firms, a commitment to women's equality in the workplace and regional investment banks to be set up in every region.
Britain currently has an unwritten constitution.
Labour leadership contest: Jeremy Corbyn vs Owen Smith

Show all 8
This means its legal code has developed through a variety of customs, usage, precedent, statutes and legal instruments rather than a formal constitutional decree like in the US.
In theory, this makes it easier to change the structure of Parliament.
The last major attempt to reform the House of Lords was during Tony Blair's government when the majority of the hereditary peers were expelled - leaving a rump of 99 members remaining and hundreds of appointed life peers.
Mr Corbyn's move comes as he enters the final few weeks of the bitter fight against a leadership challenge by Owen Smith.
The Parliamentary Labour Party (PLP) have remained defiantly opposed to his leadership since they held a vote of no confidence in July and The Sunday Times reported some rebels are planning to form a "party within a party" if Mr Corbyn prevails on 24 September.
Other factions are now said to be attempting to "build bridges" to form a more credible counterweight to Mr Corbyn's leadership as he is likely to win the leadership.
The different groups in the party who had previously been at loggerheads - including the so-called Blairites, Brownites, soft left and Blue Labour - are uniting to fight Mr Corbyn and Momentum, an MP told The Independent.
He said the leadership race was a "battle, not the whole war".
Join our new commenting forum
Join thought-provoking conversations, follow other Independent readers and see their replies