Cost of floods counted as big clean-up begins
Minister who spoke about the benefits of climate change visits areas hit by 'exceptional' tidal surges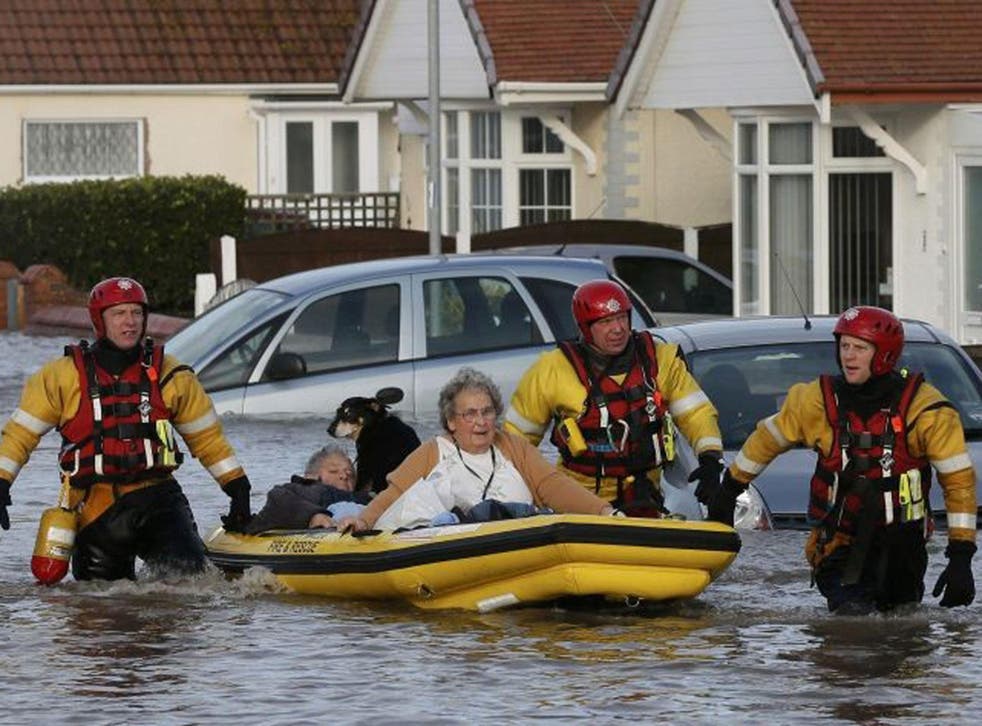 The Environment Secretary Owen Paterson yesterday visited areas devastated by tidal surges along the east coast, as officials praised the "blitz spirit" of people who banded together to help their neighbours clean up.
Mr Paterson said the flooding had been "quite exceptional" and expressed his "deepest sympathies" to those whose homes and businesses had been damaged by water.
The surge raised sea levels to record heights at North Shields, Whitby, the Hull tidal barrier and Immingham on the Humber as well as Dover and Rye in the south. On the Thames Estuary, the tide reached 4.1 metres at Sheerness, the highest since 1978. The Thames barrier was raised.
In total, about 1,400 properties were flooded, with parts of Lincolnshire, the Humber estuary and Essex among the worst-affected areas.
The Environment Agency said that more than 1,700 miles of sea defences had been tested by the surge. Walls were breached or overtopped in resorts including Clacton-on-Sea in Essex, but had protected some 800,000 properties. Officials were still assessing the extent of the damage to the defences yesterday.
The clean-up was also under way, as the threat of more flooding subsided. There was only one flood warning in place on the Tees estuary and 10 flood alerts across the rest of England and Wales yesterday afternoon.
Speaking in Boston, Lincolnshire, where an estimated 366 properties were affected, Mr Paterson pointed out that things could have been much worse, as shown by the loss of life in the devastating flood of 1953.
"The water here was two feet over this wall, two feet higher than 1953, which was a real disaster when don't forget miles of farmland was flooded and tragically 307 people were killed," he said before heading to Immingham and Hull.
Mr Paterson, who in September spoke of the potential benefits of climate change, added later: "Some places saw the sort of weather conditions which only occur every 500 years. Many people have had their lives turned upside down and are showing great resolve dealing with these exceptional floods."
One of those was Daniel Philpott, owner of the Britannia pub in Boston, who said yesterday that water up to five feet deep had caused as much as £40,000-worth of damage. "We tried to stop it with sacks of potatoes and coal – we didn't have any sandbags – but it got to the stage where we couldn't do nothing," he said. "We had to evacuate or we would have been stuck." He said local people had rallied round to help clean and the pub was now open for business despite "a bit of a smell".
"People [in Boston] are obviously a bit depressed, but everyone has been helping everyone and making sure they are OK," he said.
Dave Throup, an Environment Agency manager from Hereford and Worcester who was drafted into the Boston area to help, said he had seen streets where houses had been inundated by water four feet deep.
"The floors were buckled in some places, the plasterboard completely destroyed and the electrics gone. You're talking massive cost and time to sort all that out," he said.
Mr Throup praised the "fantastic" community spirit. "People were meeting at the church to offer their help and were then getting sent to different parts of the town. It really was 'Blitz spirit' stuff. It was nice to see," he said.
John Curtin, head of incident management at the agency, said one of the biggest reasons why people had not been caught in the floods was the alert system, which includes telephone calls to at-risk homes and messages on Twitter.
"In 1953, people were being flooded in Lincolnshire, while people were going to bed in Canvey Island and knowing nothing about it," he said.
Join our new commenting forum
Join thought-provoking conversations, follow other Independent readers and see their replies