Councils fail to take action on 99 per cent of most dangerous rented homes, letting criminal landlords walk free, new data reveals
Exclusive: Millions of renters left in unsafe properties as local authorities struggle to cope with housing crisis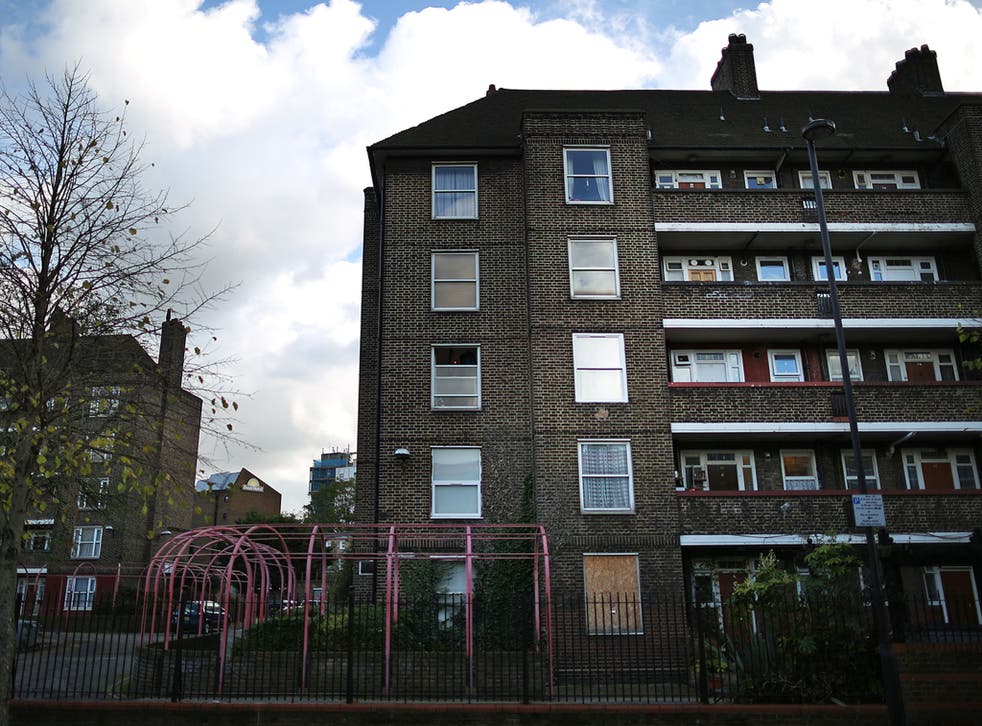 Millions of private renters face being stuck in dangerous homes for decades because of a large-scale failure of local councils to take action against criminal landlords.
New data seen by The Independent shows local authorities took action in relation to just 1.1 per cent of the most dangerous rented homes in England last year.
The Independent previously revealed that almost 800,000 privately rented homes and 118,000 housing association properties in England contain the most serious type of safety hazards, including faulty boilers, dangerous wiring, vermin infestations and mould.
The new figures, obtained by Labour MP Karen Buck via a Freedom of Information request, reveal English councils used their legal powers to take action in relation to 10,069 homes with these "category one" hazards last year – a tiny fraction of the total.
At the current rate, it would take almost 30 years for all the existing hazards to be addressed.
Councils have a legal duty to act when a category one hazard is discovered, but the data suggests many authorities are failing to identify unsafe homes in the first instance.
The revelation comes as Ms Buck's Homes (Fitness for Human Habitation and Liability for Housing Standards) Bill passed its second reading in the House of Commons after the Government agreed to support it.
The bill will make it a legal requirement for landlords to ensure their properties are "fit for human habitation" and gives tenants the power to take criminal landlords to court, rather than having to rely on their local council to act.
Ms Buck told The Independent: "These figures show that cash-strapped councils are only enforcing against a tiny percentage of properties with serious hazards, which pose a risk to the health or safety of tenants.
"Of course I would like councils to be better funded – environmental health is a crucial function – but we still need more. My bill will give tenants – council, private and housing association – a direct route to take action against their landlord if their home is substandard. It is an important step towards strengthening tenant's rights, and will help ensure no one has to live in an unfit home."
The small proportion of hazards that were identified and acted upon by councils paints a worrying picture of the dangers renters are facing.
Despite the figures revealing merely the tip of the iceberg, councils in England still found more than 2000 properties containing a serious fire hazard last year – a particular concern in the wake of the Grenfell Tower disaster in which a fire started by a faulty fridge caused the deaths of 71 people.
2,560 properties were also found to be inadequately heated, while over a thousand contained damp and mould.
UK news in pictures

Show all 50
In a finding that illustrates how some local authorities are failing to identify the risks facing renters, some councils admitted they had not discovered a single category-one hazard in any of the thousands of properties in their area last year.
Councils have a range of powers under the 2004 Housing Act if they identify a property containing one of the most dangerous risks.
They can issue different types of enforcement orders or prosecute the worst landlords.
However, the data shows there were only 283 people taken to court by councils last year for breaking the law in relation to the maintenance of their properties.
Almost three-quarters of councils (71 per cent) did not prosecute a single rogue landlord, while a third of all landlord prosecutions that did take place were in just two London boroughs.
Less severe options are also rarely being pursued. A fifth of local authorities said they did not issue a single improvement notice to landlords last year, while the average council issued just 13.
Others authorities have taken a much more active approach, suggesting there is a postcode lottery for renters wanting to take action over their unsafe homes.
Experts said part of the problem was councils failing to employ properly trained staff to inspect properties, while cuts to environmental health department budgets were also highlighted.
More than one in seven authorities admitted they were not using qualified environmental health officers to carry out inspections, suggesting people who are not fully trained in identifying and dealing with hazards are being tasked with investigating safety risks.
Jeremy Corbyn points to Grenfell fire as epitome of failed housing policy
Dan Wilson Craw, director of campaign group Generation Rent, said: "These figures are a stark illustration of how stacked the odds are against tenants who are forced to live in squalid conditions.
"There are three causes of this lack of enforcement: first, cuts to local environmental health teams mean that they can't inspect the home of every tenant who complains. Second, when inspectors find hazards, they don't take formal action against the landlord in every case, even though this would protect tenants from retaliatory eviction.
"Third, many tenants don't want to complain in the first place because they're worried that they'll be evicted or face a punitive rent increase.
"Additional rights such as the one Karen Buck is legislating for will help tenants whose negligent landlord gets nothing more than a rap on the knuckles. But councils still need to improve their response rates, and tenants need better protection from unfair evictions and rent rises – whether or not their home is unsafe."
Some councils say they prefer to take "informal" action against bad landlords but this raises questions about accountability and the effectiveness of existing laws.
A Local Government Association spokesperson said: "Councils take tenants' complaints seriously and are doing everything they can to work with the private rented sector to raise standards where it is required.
"The private rented sector is growing and, with limited resources and competing funding pressures, councils are working hard to ensure that complaints from tenants are prioritised and dealt with appropriately.
"Some may be resolved without the need for inspection and enforcement is a last resort when all other options fail. When councils do prosecute they are too often being hamstrung by a system not fit for the 21st century. It can take more than a year to bring prosecutions and in many cases paltry fines are handed out.
"Councils must be given a lead role in building new affordable rented homes so that people who can't afford to buy are not forced into the more expensive private rented sector."
Join our new commenting forum
Join thought-provoking conversations, follow other Independent readers and see their replies