John Whittingdale 'showed confidential Government papers to former girlfriend and sent her secret picture from Cabinet meeting'
'The red box was open on his breakfast table and all the papers were strewn on the table'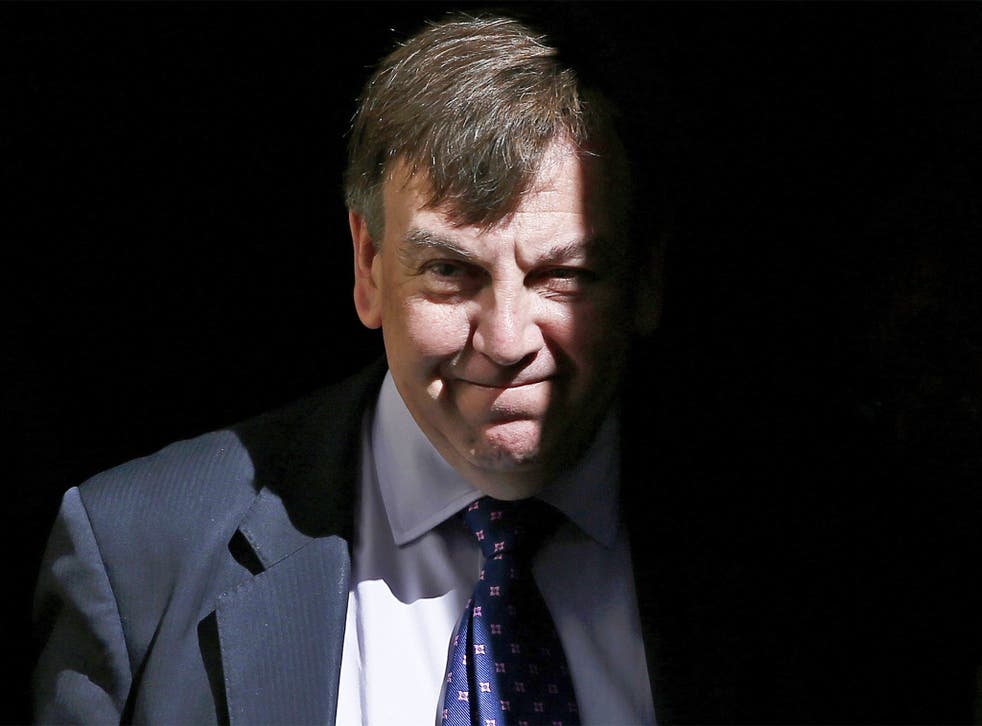 John Whittingdale has been accused of giving a former girlfriend access to confidential Government papers at his constituency home.
Stephanie Hudson, a former model, has claimed the Culture Secretary breached security protocols by allowing her to look at Cabinet Documents as well as secretly texting an image of a private meeting of ministers at Chequers.
Sources close to Mr Whittingdale told The Independent the claims are "tittle tattle", adding Ms Hudson "never had access to government papers".
"The red box was open on his breakfast table and all the papers were strewn on the table," Ms Hudson told the Mail on Sunday. "He would show me his work schedule and the letters when I would sit next to him."
"He was always saying this important person had been writing to him and he had to respond to so and so."
She added: "I always felt he was trying to show he was important, you know: 'Look at me, I am big'…It would have been easy to read the papers either across the kitchen table or when he was out of the room. There was something about Ofcom written on one of them."
A source close to Mr Whittingdale said: "John is a single man. He entitled to a private life. We are not going to comment on all this tittle tattle."
Ms Hudson said that Mr Whittingdale texted her a photograph of Cabinet ministers during a private meeting at David Cameron's Chequers residence. None of the ministers seem to be aware that the now published photograph was being taken.
A Downing Street spokesperson did not comment on the image, but said: "John Whittingdale is entitled to a private life."
Ms Hudson also alleges that upon meeting Mr Whittingdale he told her he was an "arms dealer" before later admitting he was actually an MP.
Last week, Mr Whittingdale faced calls to step down after it emerged he had been in a six-month relationship with a sex worker that ended in 2013.
Mr Whittingdale, who is divorced, said he had been unaware of the woman's occupation and had broken off the relationship when he discovered the story was being offered to the newspapers.
Four media groups, including The Independent, were accused of failing to print the story. It is understood that three newspapers – The People, The Mail on Sunday and The Sun – investigated the allegations against Mr Whittingdale but decided not to publish them. The Independent then investigated why those newspapers had failed to run the story but decided itself not to publish an article.