Cuts threaten schemes keeping disadvantaged children out of trouble
Spend now or pay more later, social policy chief warns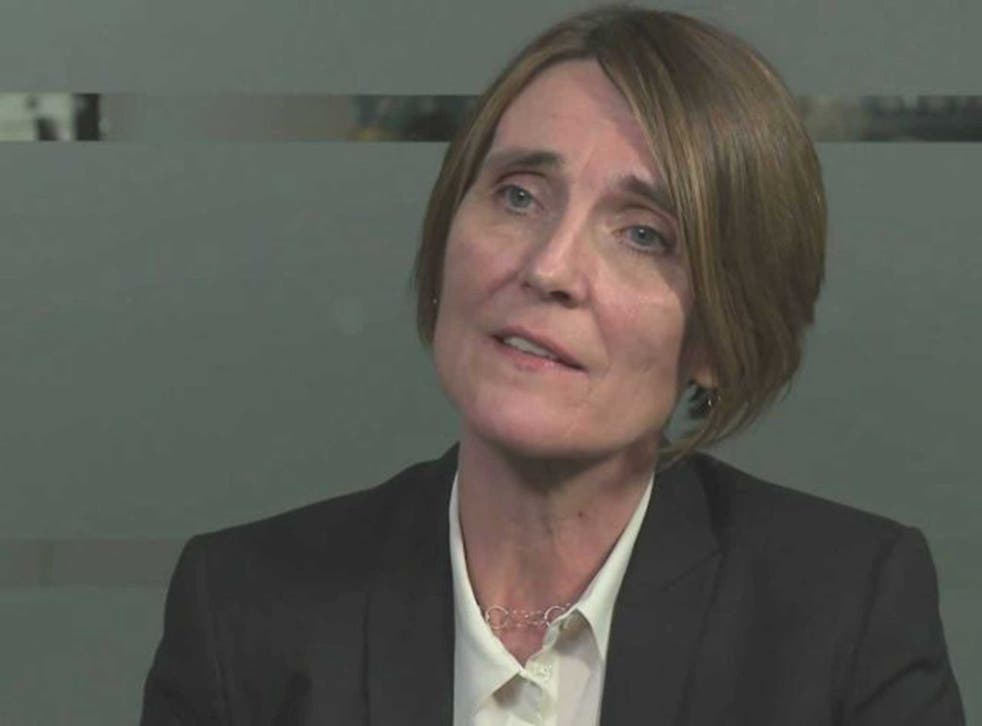 Long-term programmes to stop children from disadvantaged backgrounds falling into cycles of crime, violence and poverty are at risk from the Government's latest swingeing austerity cuts, a leading social policy expert has warned.
Dame Clare Tickell, the new chair of the Early Intervention Foundation, told The Independent that with councils facing further reductions in their budgets of up to 6.4 per cent, such programmes were at risk – with far-reaching consequences for society.
Early intervention (EI) is a catch-all term for numerous initiatives aimed at giving children a better start in life and, crucially, ensuring they do not inherit cycles of negative behaviours. This could mean acting to prevent domestic violence in the home, proposals to tackle teenage pregnancy, placing children in nurseries or funding for disabled children.
The idea is that by preventing future problems, huge savings are made socially and economically – domestic violence is estimated to cost society as a whole as much as £15.7bn a year. The Department for Education spent £2.4bn on EI in 2013-14, with the money administered by local authorities. Such schemes have already suffered from a £430m raid on their budgets to fund free nursery places.
In March, Community Care magazine reported that 96 of 125 centres which supported teenagers and young adults with psychosis had seen their budgets cut by 50 per cent; while in 2013 a survey for the Local Government Chronicle found that 90 per cent of councils were losing 6 per cent of their EI funding.
Now the Government is set to scrap its EI grant and the money incorporated into councils' budgets. Dame Clare has also warned that EI will be at the top of councils' cuts list in the future because of its long-term nature, especially as many crucial day-to-day services have been cut to the bone.
Axeing the programmes would cost more in the long run because intervening early in problem families not only limits the damage done to vulnerable individuals, but also saves money, Dame Clare said. For every £1 spent on EI many more are saved from not letting problems develop.
"For me, the priority is, where are we going to be in five years?" she said. "The whole principle of early intervention has never been more relevant. The less public money there is around, the more important it becomes to intervene early."
Dame Clare previously conducted a review of early years education for the Government in 2011. Her comments come as council chiefs warn that nearly two-thirds of local authorities will have to axe at least one service completely because of an 8.6 per cent reduction in central government funding next year.
The Local Government Association said that councils were being "pushed to breaking point" after a settlement that cut £2.6bn from their budgets in 2015-16. The association said that funding had been cut by 40 per cent since 2010, forcing councils to find £20bn in savings.
A spokesperson for the Department of Education said: "As part of our plan for education, we have increased funding for early intervention from £2.2bn in 2011-12 to £2.5bn in 2014-15. This includes money to provide early education for two year olds and enough funding to retain a national network of children's centres.
"Further, we are also introducing the Early Years Pupil Premium, which is worth £50million, to help early years providers give more support to those from the most disadvantaged backgrounds.
"We give councils the freedom to use all this to meet the needs of young people in their area."
Join our new commenting forum
Join thought-provoking conversations, follow other Independent readers and see their replies