Cutting £20bn from the NHS – and spending £5,000 a month on expenses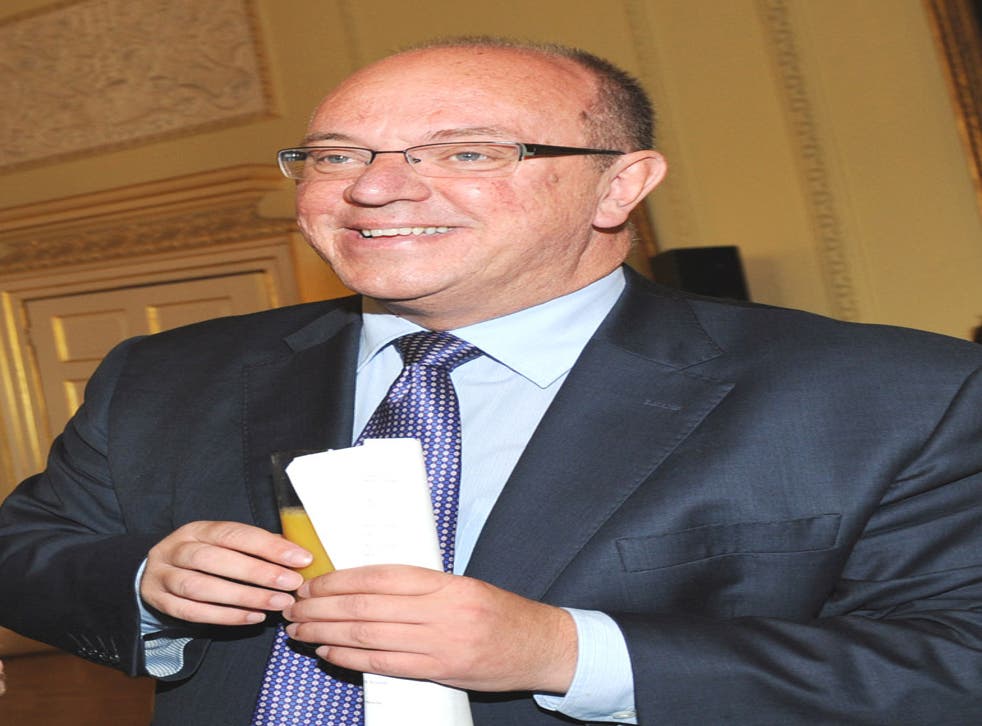 He is the man who told the NHS it had to find savings of £20bn over four years and his name was given to the task: the Nicholson challenge.
But Sir David Nicholson, the chief executive of the health service in England, is facing questions about his own ability to find savings after details of his latest travel costs were published by the Department of Health.
They reveal that the NHS is spending £5,000 a month on his travel and hotel accommodation expenses. In the three months to September last year, the Department of Health spent £4,329 on his rail fares, £3,188 on hotel accommodation and £8,000 on an official car and driver.
The scale of the costs dwarfs that of the other 12 most senior officials in the Department, who between them spent £5,000 less over the same period.
Sir David is one of the best-paid civil servants in the country, with a basic salary of more than £200,000. But despite his job being primarily based in London, under a deal struck with the Department several years ago he is allowed to live in Birmingham and have his journeys to London paid for by the taxpayer.
The Department of Health also paid for the cost of a London flat where he stayed during the week until last year. That arrangement has now ended but, as a consequence, the Department has started paying for London hotel accommodation for its most senior civil servant and more first-class rail journeys to and from Birmingham.
In just one week in July last year, it paid £480 for what appears to be just three rail journeys to London from Birmingham described as "attending an internal meeting", and £774 on what was described as "accommodation and meals".
A number of the rail journeys between London and Birmingham appear to cost up to £240 each.
Sir David is in charge of delivering drastic efficiency savings in order to meet budget restraints at a time of growing demand for services.
The "Nicholson challenge" demands that all hospitals and trusts make savings of at least 4 per cent a year, totalling £20bn, prompting many to cut jobs or restrict patient services.
Sir David, who has worked for the NHS for more than 30 years, has recently been appointed head of the NHS Commissioning Board – with effective managerial responsibility for the whole service.
Sources in the Department of Health said Sir David had to travel around the whole country for his job – in particular Leeds where the Commissioning Board will be based.
They added that he had not had a pay rise since 2009 and was effectively in charge of the largest employer in Europe.
But the past quarter's returns suggest he had rail fares paid for 15 meetings in London and just five in Leeds.
Katherine Murphy, chief executive of the Patients Association, said: "At a time when we are told on a daily basis to spend money wisely and the NHS is being asked to make £20bn of savings, it is shocking that such a high amount is being claimed.
"We know from our own research that many patients are struggling to access treatments and across the UK patients face increasing hospital car parking charges, prescription charges and long waits.
"There should be appropriate boundaries relating to expense claims for all NHS staff."
Emma Boon, campaign director of the Taxpayers Alliance, said he should be covering the cost of going to and from work himself. "It is obscene that anyone being paid with taxpayers' money could claim such an enormous sum every month for travel and hotels," she said. "The Department should never have agreed a contract like this.
"If Sir David wants to work in London and live in Birmingham, then he should absorb the cost of travelling between the two himself, with a basic salary of over £200,000 he can clearly afford it."
But a spokeswoman for the Department of Health said that it did all it could to ensure good value for money.
"The nature and responsibilities of the role of NHS chief executive necessitate travel across the country, in keeping with a national public role at the head of the largest organisation in Europe.
"All travel is booked in advance wherever possible and journeys are predominantly conducted by rail. Travel by car may be used for journeys at short notice or during anti-social hours, or to locations not accessible by rail."
Join our new commenting forum
Join thought-provoking conversations, follow other Independent readers and see their replies