Damian Green computer porn allegations should not have been leaked, says the chief inspector of constabulary
'The obligation of confidentiality, and the duty not to break trust, is an enduring one. It does not end when a police officer retires,' says Sir Thomas Winsor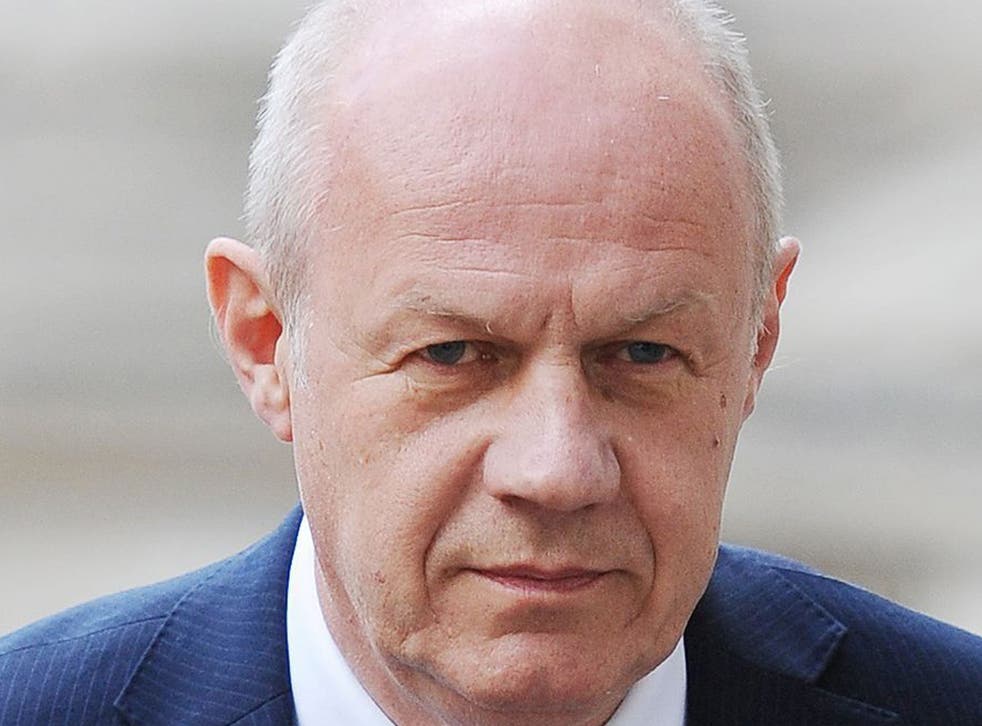 The leak of allegations that police found pornographic images on the work computer of Cabinet minister Damian Green should never have happened, the chief inspector of constabulary has said.
Amid the growing political furore over the way two retired officers passed details to the media, Sir Thomas Winsor said police had an "enduring" duty of confidentiality, even after they had left the service.
If a serving officer had breached that duty they would face disciplinary action potentially leading to dismissal and, in certain circumstances, criminal charges, he said in a statement.
"The special powers which citizens confer on police officers are inseparable from the obligations of special trust placed in police officers to enable them to do their duty," Sir Thomas said.
"That trust requires every police officer to respect and keep confidential information which they obtain in the course of their duties and which is irrelevant to their inquiries and discloses no criminal conduct.
"The obligation of confidentiality, and the duty not to break trust, is an enduring one. It does not end when a police officer retires."
Ex-Scotland Yard detective Neil Lewis told the BBC earlier this week that he was "shocked" at the volume of material found in a 2008 police raid on Mr Green's Westminster office and had "no doubt whatsoever" it had been amassed by the Tory MP.
The allegations echoed claims made by former Metropolitan Police assistant commissioner Bob Quick, who went public last month with his account of the material discovered during an investigation into Home Office leaks.
Former detective constable found 'thousands' of pornographic images on Damian Green's computer
However, a number of former and serving police officers have now criticised the leaks.
Sir Thomas Winsor's comments were similar to those of Sir Peter Fahy, the former Greater Manchester Chief Constable.
He said the retired officers were entering "dangerous territory" over the allegations, urging the police to stay out of politics.
"It is very dangerous territory for a police officer to be making judgements about whether a politician is lying or not," he said. "That should only happen in a criminal investigation and even then ultimately it is for the court to decide.
UK news in pictures

Show all 50
"Police should also be extremely careful about making judgements about other people's morality when it is not a matter of crime. It is something really central to our democracy that the police are not involved in politics," he told the BBC's Radio 4 Today programme.
However, the ex-officers' decision to go public was defended by former Gloucestershire Chief Constable Tim Brain.
"Let's just think about this as a workplace computer and think whether we are happy that people, our MPs, can have this kind of material on what is an official computer," he also told Newsnight.
"Nobody is actually doubting the fact that there is some kind of electronic trace of this material on the computer. So we need to have some answers now this information is in the public domain."
Tensions are high as the the First Secretary is currently subject to a Cabinet Office inquiry into similar claims but it is not looking directly into whether pornography was found on Mr Green's computer in 2008 as the controversy dates from before he became a minister.
However, it has involved establishing whether allegations were part of a "pattern of behaviour" that might have continued since Mr Green became a minister by taking evidence from his officials in the jobs held since.
Join our new commenting forum
Join thought-provoking conversations, follow other Independent readers and see their replies