Damian Green struggles to explain why the Conservative manifesto is absent of detailed costings
'The difference between the Conservative party and the Labour party is that we produce realistic policies to deal with the real problems of this country,' the Work and Pensions Secretary said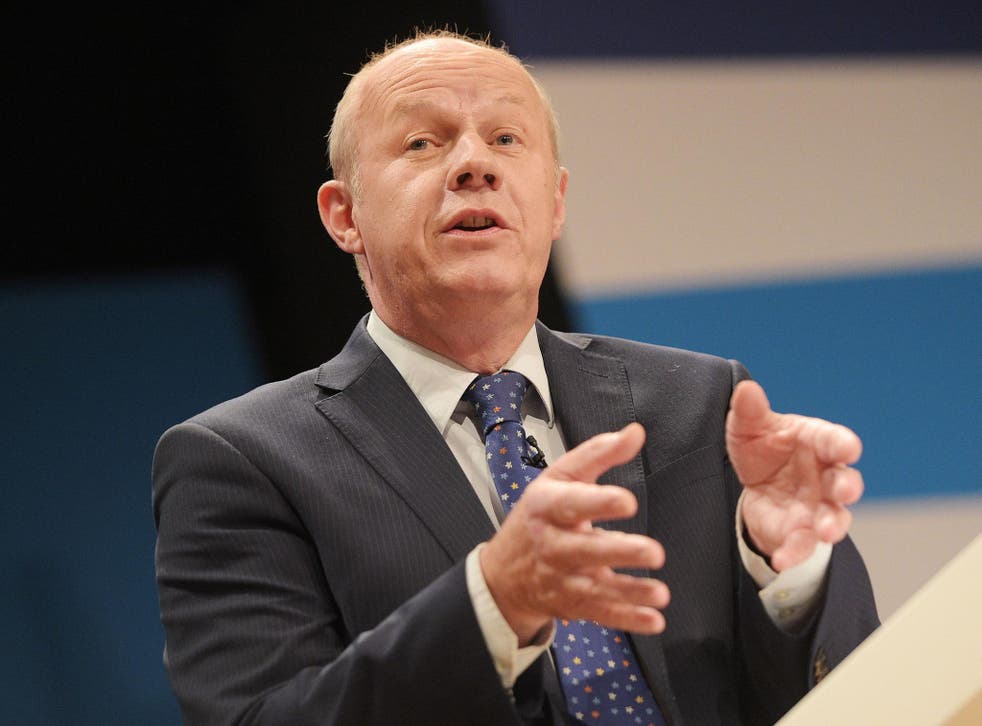 Cabinet minister Damian Green has struggled to explain why the Conservative manifesto is absent of any detailed costings despite the party heavily scrutinising Labour's figures.
The Work and Pensions Secretary, one of Theresa May's closest allies in the Cabinet, also confirmed the party will not look again at its widely condemned proposals for social care and dismissed a "wobble" in the polls over the weekend.
Quizzed on the lack of figures in the manifesto, Mr Green told the BBC's Andrew Marr Show: "The difference between the Conservative party and the Labour party is that we produce realistic policies to deal with the real problems of this country.
"Some of our pledges are to spend less money or to move money around so that it's spent in the right places supporting people."
Taken to task on the "blackholes" in the party's manifesto, including to pledge to spend £8bn on the NHS without any detail as to how it will be funded, Mr Green added: "That money is there… we produced a budget a few months ago so all the detailed costings for Conservative policies are already there.
"A lot of it is retargeting money within the system," he added.
The Work and Pensions Secretary also said the party will not reverse its proposals to overhaul social care in England despite it being dubbed a "dementia tax" by critics. "We have set out the policy, which we are not going to look at again," he added.
Mr Green then refused to be drawn on how many pensioners would lose the winter fuel allowance if the Conservatives returned to power on 8 June, saying the party would consult on the future level of payments.
"The money we save on winter fuel payments going to Mick Jagger and Bernie Ecclestone and indeed John McDonnell - that will be better spent on the social care system which needs more money," he told BBC1's The Andrew Marr Show.
"We will consult so that everyone who is in genuine need of the winter fuel payment will still get it.
"Releasing that money for use in the social care system is absolutely a good way forward for us to start improving our social care system which is vital for so many people."
UK General Election 2017

Show all 47
Mr Green also quashed rumours on the programme that he is set to replace Philip Hammond as Chancellor after the general election in three weeks' time. It comes after the Prime Minister repeatedly refused to say at a press conference earlier this week whether Mr Hammond would remain in position after the vote.
Asked about his colleague's future, Mr Green replied: "Philip Hammond is doing a great job as Chancellor and I'm sure will continue to do so after the election."
Join our new commenting forum
Join thought-provoking conversations, follow other Independent readers and see their replies