David Cameron to announce measures to boost housebuilding in UK
The Government will directly commission small and medium sized developers to build on publicly-owned sites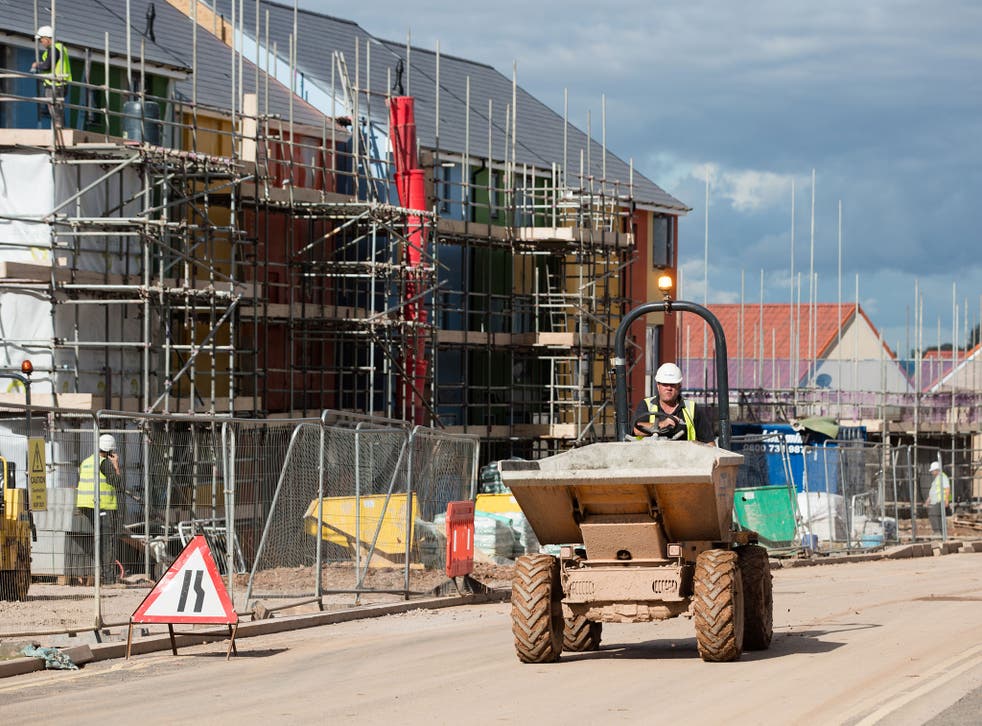 The government will try to kick-start house-building in the UK by directly commissioning small and medium sized developers to build on publicly-owned sites, David Cameron will announce today.
In what he called a "huge shift in government policy", the Prime Minister will claim that a plan to directly faciliate the construction of 13,000 homes outside London, and thousands more within the capital, represented the largest such intervention since Margaret Thatcher's redevelopment of London's Docklands.
Plans for a new £1.2bn fund to pay for 30,000 "affordable" starter homes on brownfield land will also be laid out.
But the centrepiece of Mr Cameron's announcement is the pledge to "fast-track" the building of new homes by directly commissioning "small and up and coming companies" to build new homes on sites they would not ordinarily have the resources to bid for.
The Government will not, however, own the homes, which will be sold off by developers. Nor do the numbers involved come close to the 250,000 that experts say the UK needs to come up with rising demand for housing.
Publicly-owned sites at Connaught Barracks in Dover, Northstowe in Cambridgeshire, Lower Graylingwell in Chichester and in Gosport will benefit from the scheme, as will the 24,000-home Old Oak Common development in North West London.
The home of one of the world's richest men

Show all 7
"Today's package signals a huge shift in government policy," Mr Cameron said. "Nothing like this has been done on this scale in three decades – government rolling its sleeves up and directly getting homes built.
"Backed up with a further £1.2 billion to get homes built on brownfield sites, it shows we will do everything we can to get Britain building and let more people have the security that comes with a home of their own."
Communities Secretary Greg Clark said the Government still aimed to deliver "a million homes by 2020".
"Today's radical new approach will mean the Government will directly commission small and up-and-coming companies to build thousands of new homes on sites right across the country," he said. "Currently the top eight house builders provide 50 per cent of new homes. The direct commissioning approach will support smaller builders and new entrants who are ready to build but lack the resources and access to land."
Brian Berry, chief executive of the Federation of Master Builders, said the availability of sites suitable for smaller house builders was the biggest barrier to these companies building more homes.
"Any measures that the Government can introduce that will increase the number of small sites suitable for SME house builders will help address the housing shortfall," he said.
Join our new commenting forum
Join thought-provoking conversations, follow other Independent readers and see their replies