David Cameron appoints David Lammy to lead review into racism in the justice system
Black and ethnic minorities currently make up more than a quarter of prisoners
Tom McTague
Political Editor
Saturday 30 January 2016 22:03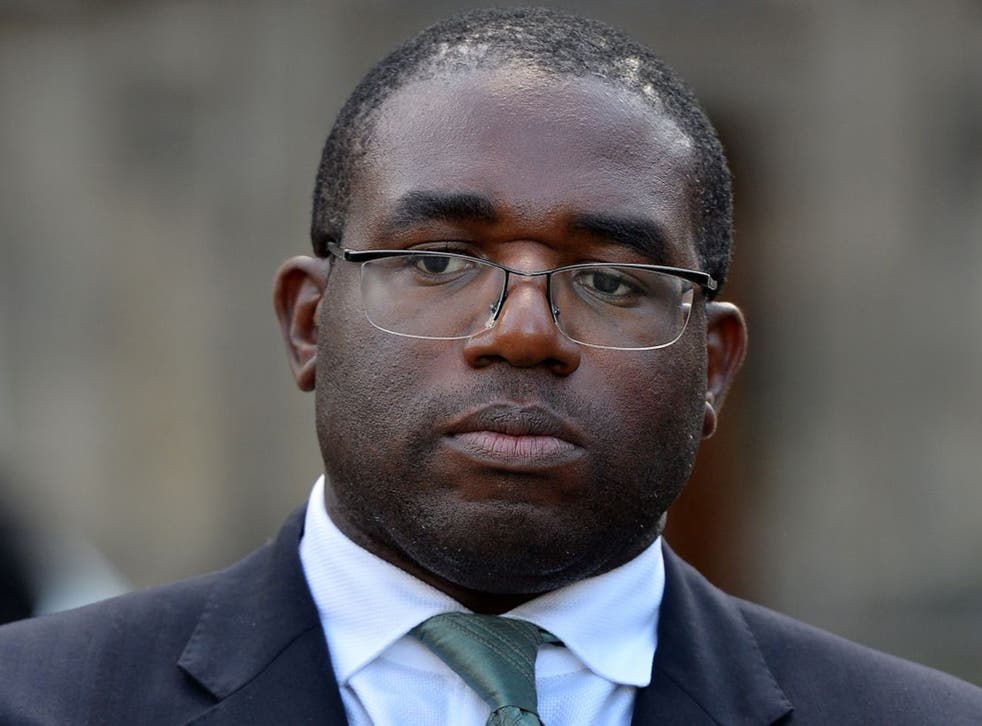 David Cameron has brought in Labour's David Lammy to lead a government review of racism in the justice system, amid concern at the disproportionate number of black men locked up in British prisons.
Mr Lammy, the MP for Tottenham in north-east London where the 2011 riots began, will investigate evidence of discrimination against black defendants as well as other ethnic minorities.
Black and ethnic minorities currently make up more than a quarter of prisoners, even though they form 14 per cent of the wider population of England and Wales.
The latest official figures also show that non-white suspects make up a quarter of Crown Court defendants. Those who are found guilty are more likely to receive custodial sentences if they are black than white.
Mr Cameron said the figures were so stark that action needed to be taken. He said: "If you're black, you're more likely to be in a prison cell than studying at a top university. And if you're black, it seems you're more likely to be sentenced to custody for a crime than if you're white. We should investigate why this is and how we can end this possible discrimination.
"That's why I have asked David Lammy MP to lead a review of the over-representation of defendants from black and ethnic minority backgrounds in the criminal justice system."
Mr Lammy will lead the review and report back in spring 2017. The Labour MP welcomed the Government's review today and said he was "very pleased" to have accepted the Prime Minister's invitation to lead it.