David Cameron 'too busy' to take legal action over Lord Ashcroft's 'dead pig' claims
Lord Ashcroft's book did not pass judgement on whether the claim was true and speculated that it might have been a case of mistaken identity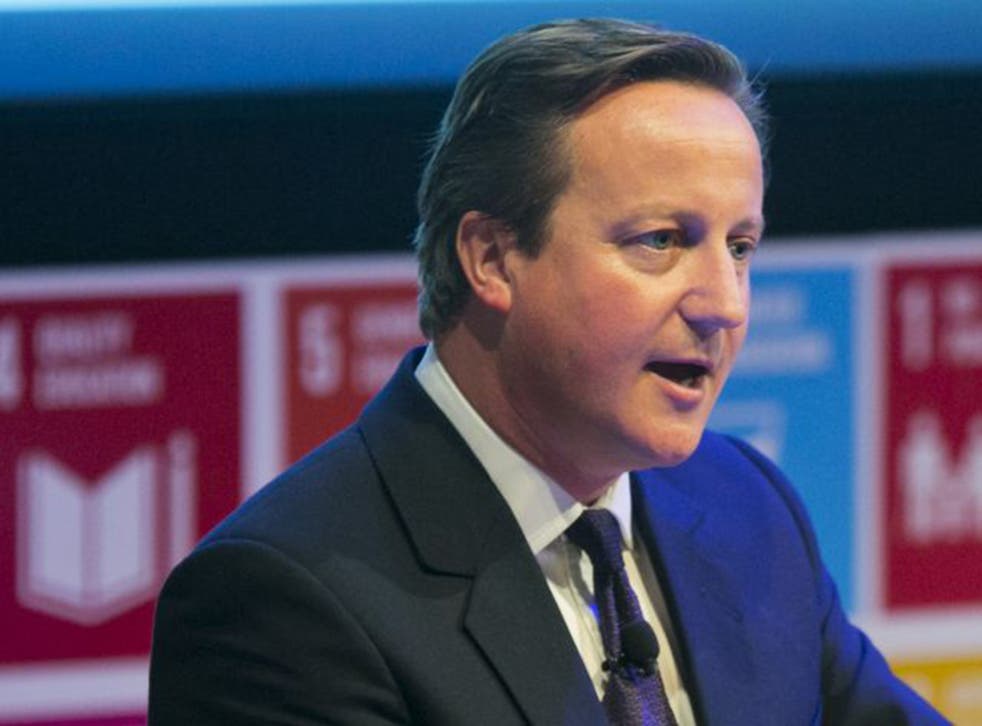 David Cameron has responded for the first time to allegations that he put "a private part of his anatomy" into a dead pig during a debauched student society's initiation rite.
The claim was reported in a biography of Mr Cameron by former Tory party treasurer Lord Ashcroft and journalist Isabel Oakeshott, prompting widespread ridicule of the Prime Minister.
It was denied by Conservative sources last week, but Mr Cameron had not actually addressed it personally.
However, asked directly about the allegation by a journalist during a flight to New York on Sunday, Mr Cameron said: "I can see why the book was written and I think everyone can see straight through it.
"As for the specific issue raised, a very specific denial was made a week ago and I've nothing to add to that."
Lord Ashcroft has admitted he has a "personal beef" with Mr Cameron after the peer's demands for a prominent Cabinet post in the 2010 Coalition government were ignored, despite his £8m donation to the Tory party.
The Daily Mail, which had been serialising extracts from the book, described the book as Lord Ashcroft's "revenge" for the snub.
According to the biography, the story about the pig was related to the authors by a Conservative MP who was at Oxford University with Mr Cameron. The MP claimed there was photographic evidence of the act in question – purportedly carried out at a Piers Gaveston Society event -- but the alleged owner of the picture refused to co-operate. Several MPs have denied being the source of the story.
David Cameron's biggest controversies

Show all 8
The book did not pass judgement on whether the claim was true and speculated that it might have been a case of mistaken identity. Tory sources dismissed it as "utter nonsense" and "untrue" last week.
Mr Cameron referred to Lord Ashcroft obliquely at a dinner last week, telling the audience he had just had minor surgery that was "just a little prick, just a stab in the back" and that this summed up his week.