David Cameron calls Osama Bin Laden's death 'a tragedy': PM mocked for quoting Jeremy Corbyn out of context
David Cameron used the out-of-context quote to paint Jeremy Corbyn as a 'security-threatening, terrorist-sympathising, Britain-hating' leader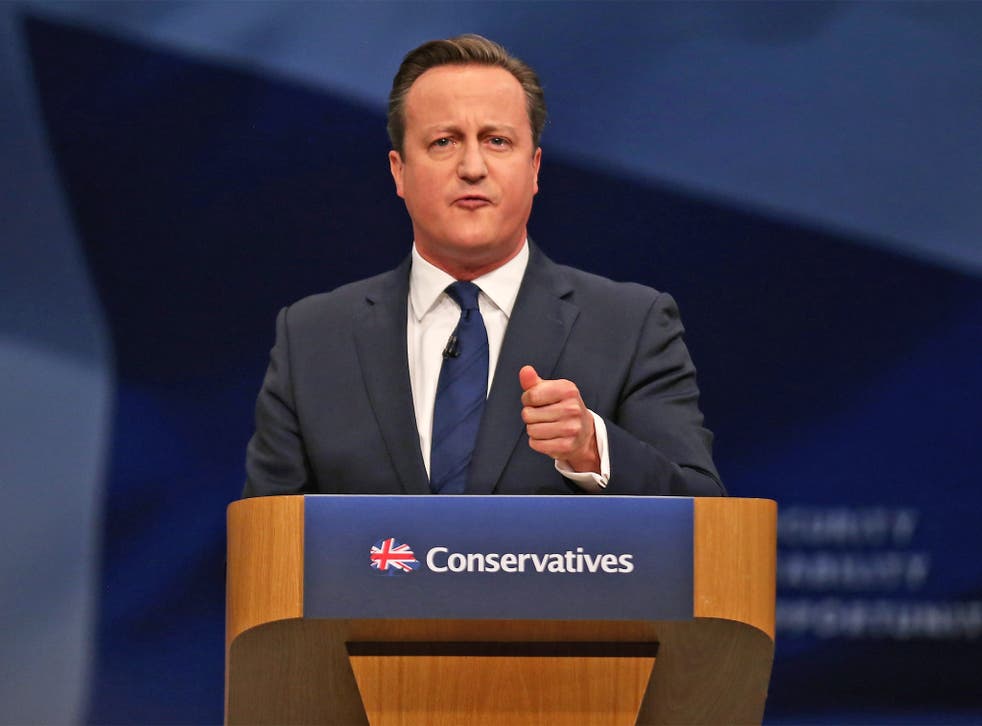 David Cameron has been mocked for quoting Jeremy Corbyn out of context in his conference speech, with thousands sharing a video of him calling Osama bin Laden's death "a tragedy".
The Prime Minister launched a scathing attack on the new Labour leader on Wednesday, telling Conservative party delegates: "You only really need to know one thing [about Mr Corbyn]: he thinks the death of Osama bin Laden was a tragedy."
To loud applause, Mr Cameron went on to say: "We cannot let that man inflict his security-threatening, terrorist-sympathising, Britain-hating ideology on the country we love."
What he had failed to do was give any context to Mr Corbyn's comments, failing to mention the fact that he had said the lack of a trial for Bin Laden was the "tragedy", not his death itself.
Mr Corbyn's supporters have given Mr Cameron a taste of his own medicine by sharing a clip of the moment in his conference speech when he says: "the death of Osama bin Laden was a tragedy".
Mr Corbyn's comments came in a 2011 interview with an Iranian news channel, The Agenda.
In the interview, the then-Labour backbencher, introduced as a "outspoken rebel in the Labour party's ranks", said: "There was no attempt whatsoever that I can see to arrest him, to put him on trial, to go through that process.
"This was an assassination attempt, and is yet another tragedy, upon a tragedy, upon a tragedy.
Jeremy Corbyn speaking about Osama Bin Laden's death
"The World Trade Center was a tragedy, the attack on Afghanistan was a tragedy, the war in Iraq was a tragedy. Tens of thousands of people have died. Torture has come back on to the world stage, been canonised virtually into law by Guantanamo and Bagram."
Mr Cameron took the comments out of context to use as an example of why the prospect of Mr Corbyn as Prime Minister was a threat to Britain's national security.
After claiming Mr Corbyn thought the Al-Qaida leader's death was a tragedy, Mr Cameron said: "No. A tragedy is nearly 3,000 people murdered one morning in New York. A tragedy is the mums and dads who never came home from work that day. A tragedy is people jumping from the towers after the planes hit."
Join our new commenting forum
Join thought-provoking conversations, follow other Independent readers and see their replies