David Cameron caught on camera mocking people from Yorkshire
'We just thought people in Yorkshire hated everyone else, we didn't realise they hated each other so much,' he said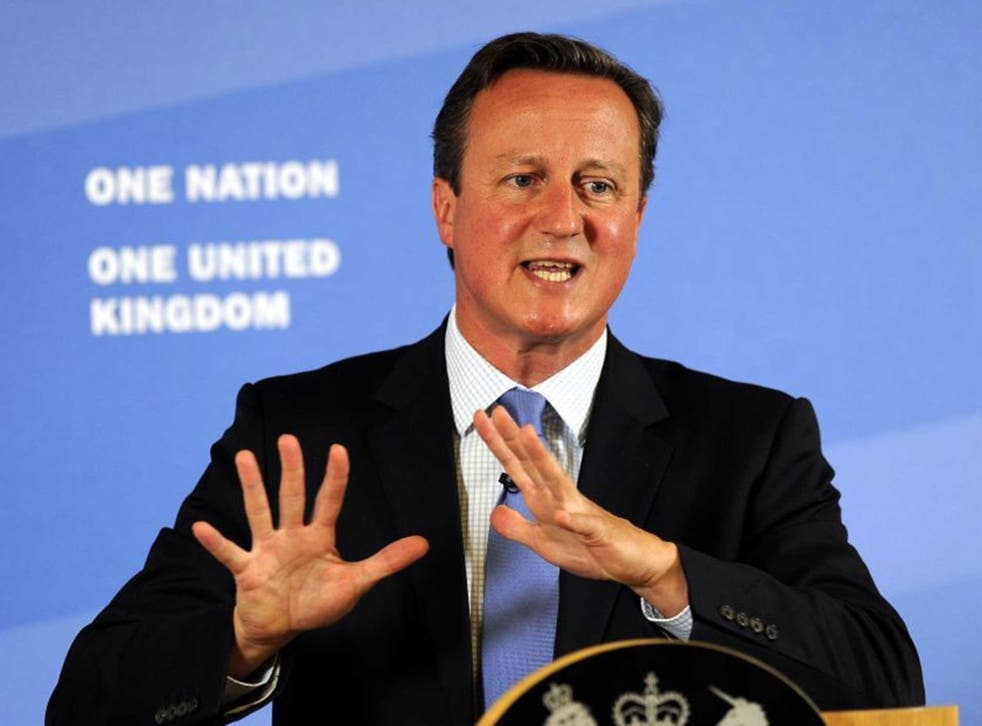 David Cameron has been caught mocking people from Yorkshire after failing to realise his microphone was switched on.
The Prime Minister was rehearsing a speech on local devolution in Leeds with colleagues when his remarks were caught on a BBC microphone.
"We just thought people in Yorkshire hated everyone else, we didn't realise they hated each other so much," he was caught saying.
It is believed Mr Cameron was responding to a comment from an unidentified man also caught on the microphone. "The fact is there will be some devolution coming to Yorkshire, but what form that takes…" the man says.
It is then the PM appears to interupt with his comment that the people of Yorkshire "hated each other".
People on Twitter have not taken the gaffe well.
Mr Cameron later appeared on BBC Radio 5 Live to clarify his remarks, claiming it was "a total joke."
The PM said one of his aides had explained there were five different groups within Yorkshire campaigning for variations on devolution within the county, prompting his joke. "I suspect I will be getting a bit of gyp from this."
"I think people have a sense of humour, they can tell when you are telling a joke, even if it is not a particularly good one."
A Downing Street spokesperson declined to comment when contacted by The Independent.
Join our new commenting forum
Join thought-provoking conversations, follow other Independent readers and see their replies