David Cameron on defensive over academies plan as Tory MPs fail to back PM
Conservative backbenchers pointedly refuse to lend the type of vocal support their leader might hope for during PMQs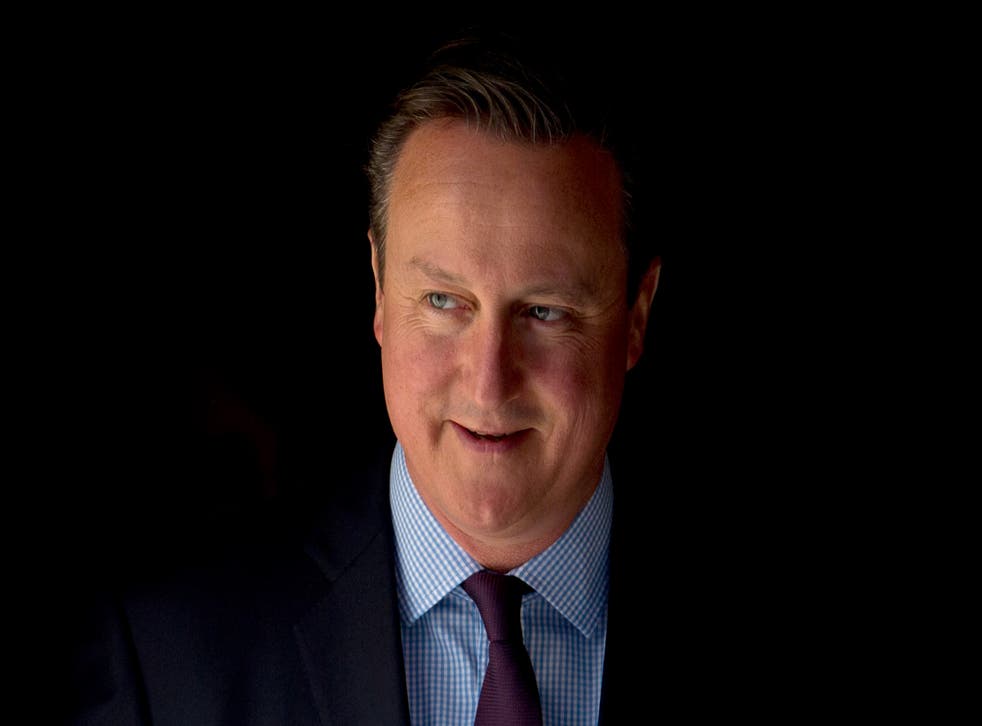 David Cameron has been forced onto the defensive over his controversial plan to force every school in the country to become an academy, following a sustained attack from Jeremy Corbyn and growing opposition from his own backbenchers.
Mr Corbyn used his weekly Parliamentary joust with the Prime Minister to condemn Tory plans for the mass reorganisation of schools in England.
Significantly, as Mr Cameron defended the Government's proposals, his remarks were greeted with an unusually muted response from his own backbenchers.
In contrast, Mr Corbyn's performance was one of his strongest in PMQs for many weeks with even Labour critics praising their leader.
Mr Corbyn seized on Tory opposition to the forced academisation programme, quoting former Education Select Committee chairman Graham Stuart and Colchester MP Will Quince.
The pair were among several Conservatives to express deep reservations about the plans during a Labour-led Commons debate last week.
"As you well know every teacher, every parent, every pupil wants the best they can get for their schools and they want a good education system," Mr Corbyn said.
UK news in pictures

Show all 50
"What many are concerned about is this top down reorganisation.
"If you won't listen to the former chair of the Education Select Committee, will you listen to your friend, the member for Colchester, who said this - 'if a school is well governed, well run and performing well it should be left alone and allowed to do its job'.
"Can you explain why good school leaders should focus their time and resources not on educating children but on arbitrary changes imposed from above?"
Mr Cameron replied that "outstanding or good schools" had nothing to fear from becoming academies but a huge amount to gain.
"The truth is even about outstanding or good schools we want them to be even better and the truth is academies and greater independence, letting head teachers run their schools, has been hugely effective," he said.
But Mr Cameron was then forced to dismiss comments from his own local Conservative councillor in Oxfordshire, Melinda Tilley, who said she was "fed up with diktats from above" in relation to the academies plan, according to Mr Corbyn.
And the PM also had to defend the plan from the criticism of Graham Brady, influential chairman of the 1922 Committee of backbench Tories.
Mr Corbyn said: "You claim to be an advocate of devolution, so are you not concerned about criticisms from your friend (Mr Brady) who says 'there is little accountability or parental involvement'?
"Can't you understand the anger so many people feel that just being imposed on them the system they don't want on what are often already very good if not outstanding schools?"
The Prime Minister hit back, claiming failing academies are turned around sooner than council-run schools which often underperform for years.
Watch Tory MPs cheer as David Cameron uses McDonald's advertising slogan in Parliament
Mr Cameron said: "It's always good to get a lecture on diktats from someone whose press secretary is an avowed Stalinist, I'll pass over that.
"The truth is creating academies is true devolution because you are putting the power in the hands of the headteachers and the teachers.
"And of course you'll find people in local government who want to keep things exactly as they are, but the truth is one of the reasons I so strongly support academies is that when they fail, they are intervened on so much faster.
"Local authority schools are often left to fail year after year after year.
"I think one year of a failing school is one year too many so let's encourage academies, let's build a great education system and let's have opportunity for all our children."
The Labour leader then accused the PM of cutting school spending but earmarking more than £1 billion for forced academisation.
"We appear to be heading into some kind of fantasy land here," he said.
""The Institute for Fiscal Studies states that school spending is expected to fall by at least 7 per cent in real terms in the next four years, the biggest cut since the 1970s.
"So why on earth are you proposing to spend £1.3 billion on a top down reorganisation that wasn't in your manifesto?
"Teachers don't want it, parents don't want it, governors don't want it, head teachers don't want it, even your own MPs and councillors don't want it.
"Can't you just think again and support schools and education, not force this on them?"
Mr Cameron claimed the Government had protected spending per pupil since 2010 and highlighted £7 billion being spent on more school places to make up for the previous Labour government's "woeful" lack of action.
"That is the truth on spending," the PM added.
He then attacked Labour for blocking a bid by McDonald's to run a stand at its party conference in Liverpool.
Join our new commenting forum
Join thought-provoking conversations, follow other Independent readers and see their replies