David Cameron 'ignoring compelling evidence' that dearer alcohol would save lives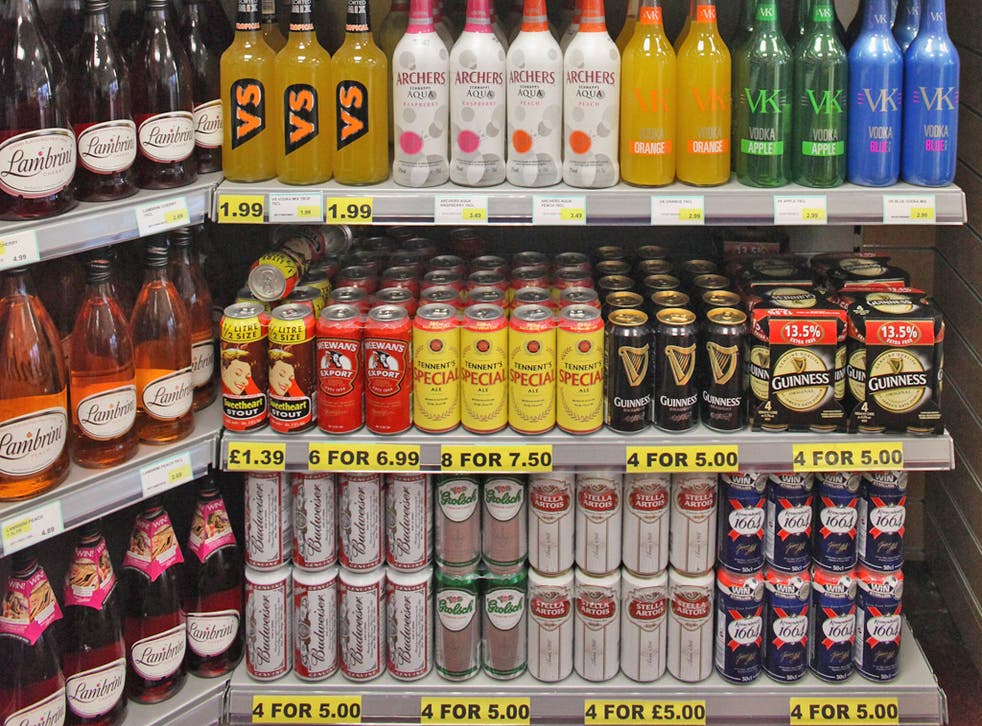 David Cameron will be guilty of ignoring compelling medical evidence if he decides to abandon plans to introduce minimum pricing for alcohol, the Government's own public health advisers warned today.
In a strongly worded warning Public Health England, the body with responsibility for advising ministers on reducing deaths from preventable diseases, said there was clear evidence that increasing the price of drink would save lives.
It added that while the Government's decision would obviously be "political" on medical grounds the arguments in favour were compelling.
Public Health England's intervention will be embarrassing for Mr Cameron. The Prime Minister originally categorically backed plans for a 45p minimum unit price.
He said the plan would result in 50,000 fewer crimes each year and 900 fewer alcohol-related deaths a year by 2020 stating that the "responsibility of being in government isn't always about doing the popular thing."
But two weeks ago Downing Street effectively admitted that the plan was dead and that minimum alcohol pricing would not go ahead. Sources promised further details of what the Government would propose in its place when it responds to a consultation paper on its alcohol strategy later this year.
In a briefing ahead of taking up its official powers in April senior officials from Public Health England suggested that any u-turn on minimum pricing would fly in the face of the available medical evidence.
Professor Kevin Fenton, PHE's Director of Health said it was vital that the Government used all the tools it had to reduce alcohol related deaths.
"Anything that we have in our prevention tool kit that can help us to reduce the prevalence of harmful behaviours such as binge drinking we need to do," he said.
"The evidence for minimum unit pricing is clear. So our recommendation to the Government would be to base their decision on (that) evidence."
Professor John Newton, the PHE's Chief Knowledge Office added: "Our role is to describe the evidence and the evidence is clear - it's supports a minimum pricing for alcohol.
"We have to ask ourselves is their sufficient evidence to recommend an intervention because we are a pragmatic organisation and give people advice on what to do."
In a sign that despite being a Government agency Public Health England sees its role as sometimes challenging decisions made by Ministers Duncan Selbie, its chief executive said it had an "emphatic remit to tell the truth".
"We will look at the evidence - whatever it says wherever we find it. We will give straight answers. If the evidence is compelling we will say that. If the evidence is there but perhaps not conclusive we will say that as well. We are not going to be constrained in telling the truth about the evidence."
A Home Office spokesperson said: "The consultation on Minimum Alcohol Pricing closed on 6 February. We will listen to all views and set out a response in due course."
Join our new commenting forum
Join thought-provoking conversations, follow other Independent readers and see their replies