David Cameron refuses to withdraw remarks branding Donald Trump 'divisive and stupid'
The Prime Minister has 'no intention' of withdrawing his criticism of Donald Trump's controversial comments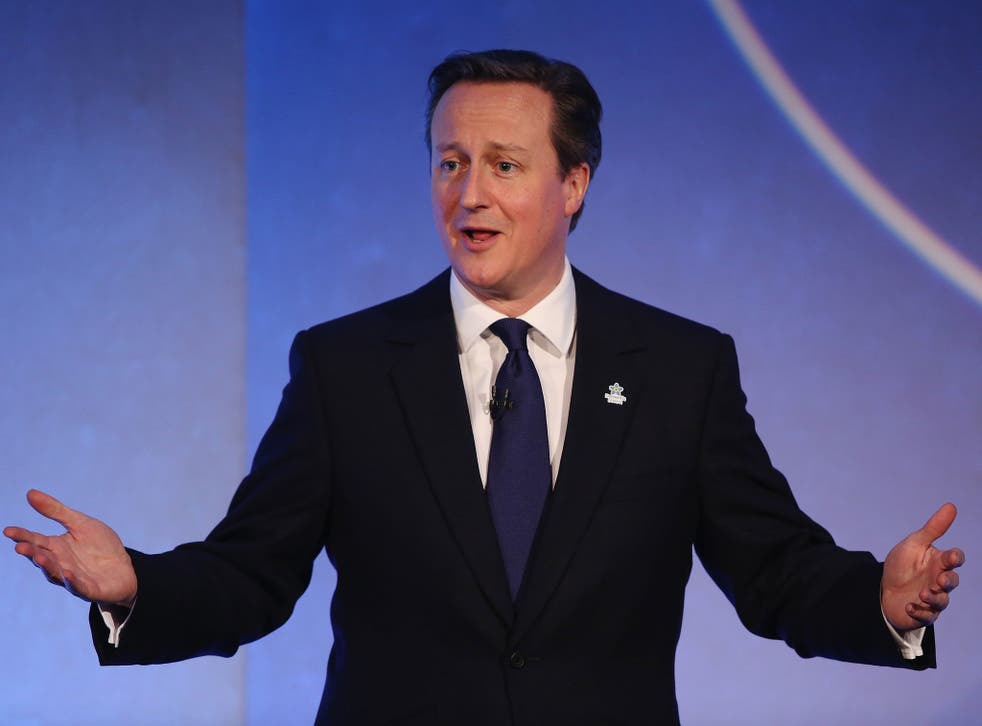 David Cameron has refused to withdraw his condemnation of comments made by Donald Trump as "divisive, stupid and wrong".
The Prime Minister has "no intention" of withdrawing his remarks, Downing Street has said.
Last December, Mr Cameron criticised Mr Trump during a debate in parliament on whether to ban him from the UK over his call for a "total and complete shutdown" of Muslims entering the US.
The PM told the House of Commons he opposed the travel ban, but added: "I think his remarks are divisive, stupid and wrong.
"If he came to visit our country I think he would unite us all against him."
Donald Trump's most controversial quotes

Show all 14
However, George Papadopoulos, an adviser to Mr Trump, hs called on Mr Cameron to apologise, after the withdrawal of his main rival Ted Cruz made it all but certain he would secure the Republican nomination.
The adviser said Mr Cameron's remarks were "uncalled-for" and he suggested it would be "wise" for the Priem Minister to "reach out in a more positive manner".
When asked if Mr Trump would forgive Mr Cameron's comments, Mr Papadopoulos told the Times: "I can't speak directly for him but it would seem that if Prime Minister Cameron is serious about reaching out, not only to Mr Trump's advisers but to the man himself, an apology or some sort of retraction should happen.
"To see Mr Cameron come out as the most vocal opponent was uncalled for.
"Considering that we believe that the UK-US relationship should be a cornerstone, not just of Nato policy but elsewhere, it would be wise for him to reach out in a more positive manner to Mr Trump."
Responding to his comments, an official spokeswoman for the Prime Minister told the Press Association: "The PM has no intention of withdrawing his comments, which were made in response to comments that Donald Trump made calling for a ban on Muslims entering the US. That was the context for the PM's comments."
Donald Trump celebrated a huge victory in the latest US primary in Indiana, making it all but certain he will face off against Hillary Clinton in the general election.
In his victory speech, Mr Trump declared: "We've been losing all the time, we lose with our military, we can't beat Isis, we lose with trade, we lose with borders, we lose with everything.
"We're not going to lose, we are going to start winning again – and we're going to win bigly."
Join our new commenting forum
Join thought-provoking conversations, follow other Independent readers and see their replies