David Cameron reported to statistics watchdog over questionable EU migrant benefit statistics
Statisticians have questioned the validity of the figures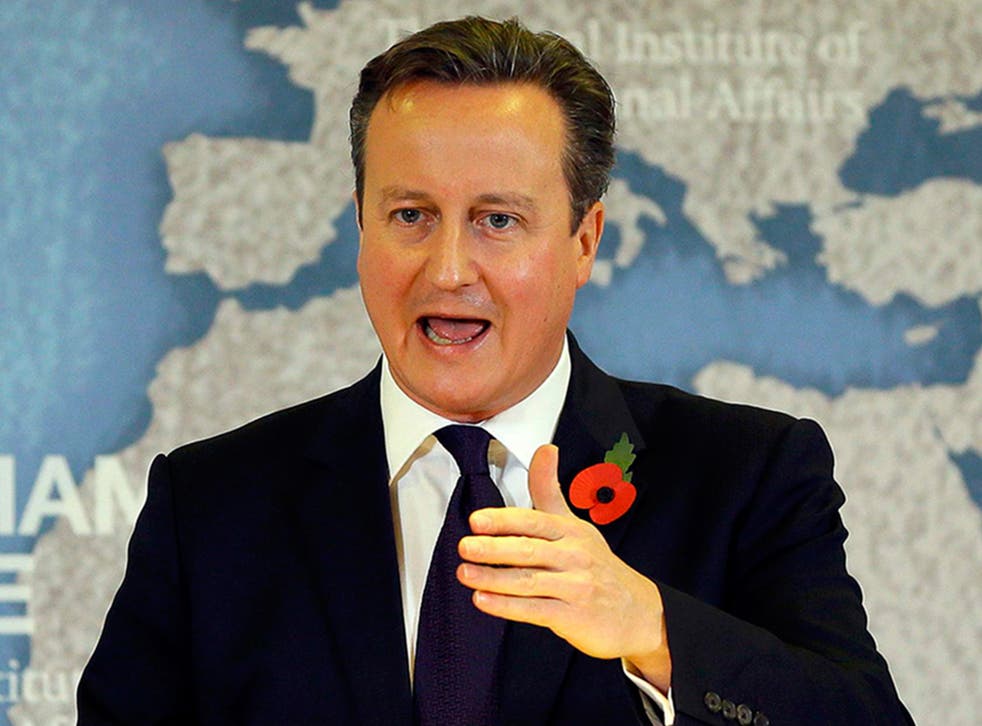 The Government has been reported to its statistics watchdog over figures referred to by David Cameron in his Tuesday speech about European Union reform.
The figures, briefed to some journalists overnight by the Government, claimed that 43 per cent of EU migrants claim benefits of some kind in the first four years they are in the country.
Downing Street has however been vague about the details and source of the numbers, which form the centrepiece of Mr Cameron's argument for reforming European Union migrant benefit rules.
The website Full Fact, an independent organisation that verifies claims made by politicians of all parties, said there was "nothing" backing up the figures in any official publication.
Full Fact said it was launching a full complaint to the UK Statistics Authority.
"There is nothing backing these up on the Department for Work and Pensions' ad hoc statistics page—where non-regular analysis is placed when it is used in public, for example in speeches or the press," wrote Phoebe Arnold, a researcher at Full Fact.
"As the Prime Minister was about to begin his speech at 9.15am, the statistics had still not appeared. We rang the Department to ask where we could find the statistics—we and others need them to assess the Prime Minister's claims. They said the release will be published later today.
David Cameron's biggest controversies

Show all 8
"We will be putting in a formal complaint to the UK Statistics Authority. Following our intervention some years ago, the Authority made clear that the Department should put in place procedures to ensure that statistics would not be used in public without being independently published. Those procedures failed today."
Separately, other statisticians questioned the Government's claims.
Jonathan Portes, director of the National Institute for Economic and Social Research (NIESR) and a former chief economist at the Cabinet Office, was among those treating the 43 per cent figure with incredulity.
"They appear to have taken the number of EU/EEA migrants claiming benefits from DWP data, made some 'adjustments', and divided by the number of EU/EEA migrants here for less than four years according to the LFS," the Times newspaper quoted him as saying.
Mr Portes described some aspects of the figures as "very suspicious" and contrary to statistical "common sense".
The Government has previously been criticised by the UK Statistics Authority for its use of statistics around welfare benefits.
Work and Pensions Secretary Iain Duncan Smith was admonished in 2013 for claims about the benefit cap the watchdog said were "unsupported by official statistics".
David Cameron today laid out plans for renegotiating Britain's relationship with the European Union. Banning EU migrants from immediately claiming some benefits is one of Mr Cameron's key aims.
Ministers are unsure whether the goal is achieveable as it would require EU treaty change - but Mr Cameron said today he would be open to achieving the policy in a number of ways.
Join our new commenting forum
Join thought-provoking conversations, follow other Independent readers and see their replies