David Cameron to seek Parliamentary approval to bomb Isis in Syria
PM said he 'understood the concerns' over launching air strikes in Syria but said Britain must do more in the fight against Isis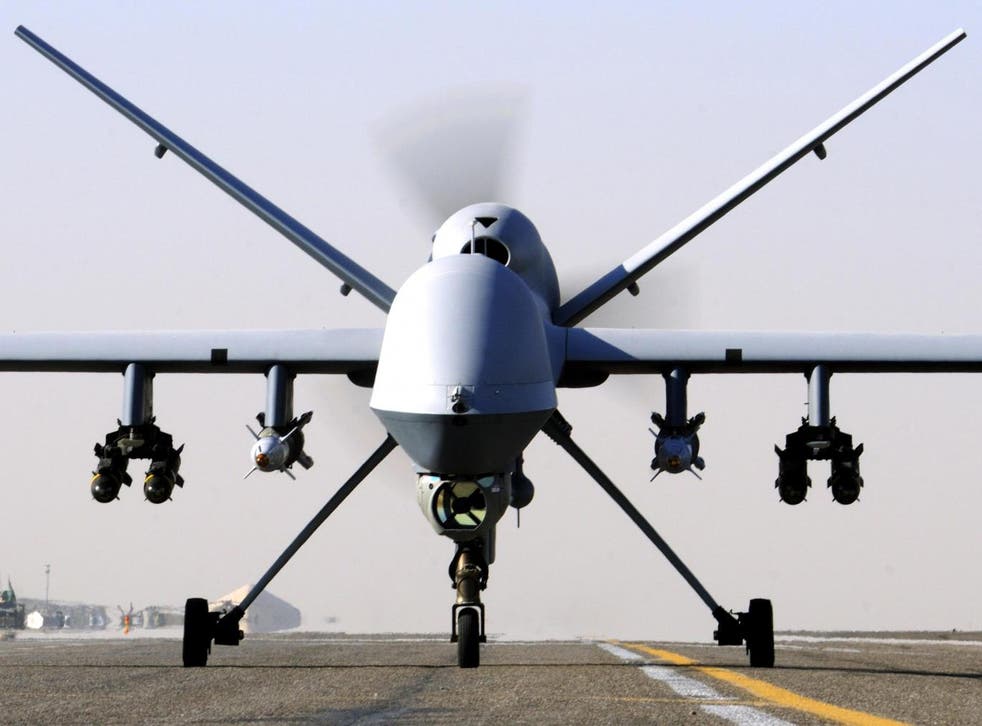 David Cameron has signalled he will ask MPs to approve Britain launching air strikes on Isis targets in Syria by Christmas.
He promised to set out a "comprehensive strategey" for defeating Isis and said the case for military intervention in Syria had "only grown stronger" since Islamic terrorists killed 129 people in the devestating terror attacks in Paris on Friday.
But he will only go ahead with a vote in the House of Commons if he is confident of winning, Downing Street said.
Ministers will set out the plans to bomb Isis in Syria by the end of the month, meaning the first air strikes could be launched before Christmas.
In a Commons statement following the G20 summit of world leaders in Turkey, Mr Cameron told MPs: "We must ask ourselves if we really are doing all we can be doing, all we should be doing, to deal with the threat of ISIL and the threat is poses to us directly."
He and other ministers have described as "absurd" the current situation where Britain is carrying out airstrikes on Isis in Iraq but not over the border in Syria.
However he insisted he understood concerns about bombing in Syria but added: "I know they must be answered; I know they can be answered".
The Prime Minister told MPs he will take the rare move of responding personally to the Foreign Affairs Select Committee report that set out grave reservations about expanding the RAF bombing campaign to Syria.
He signalled he would then seek to win a vote backing military intervention in the war-torn country.
The BBC has reported that the Ministry of Defence will hold briefings with MPs to set out the case for military action in the first week of December.
He added that Britain must share the "burden" in the international fight against Isis and said the UK must do more by targeting Raqqa, the de-facto capital of Isis in Syria, which Mr Cameron described as the "head of the snake".
Jeremy Corbyn said he "stands ready" to work with the Government in its fight against Isis but said any plans to go ahead with military action must have legal backing and support from the United Nations.
He said the experience of the Iraq War has made it "essential that any military response that might be considered not only has consent but support of the international community and, crucially, legality from the United Nations".
The Labour leader added: "It's perfectly right to say a few bombs and missiles won't transform the situation."
However, answering questions from MPs later, Mr Cameron disputed the need for UN backing, saying: "We cannot outsource our national security to a Russian veto."
In pictures: Fighting between Kurds and Isis intensifies in Kobani

Show all 30
MPs across the House hold reservations over launching air strikes in Syria and the Conservative-dominated Foreign Affairs Committee recently wrote in a report that air strikes would only serve as a "distraction" to the need for a more comprehensive approach to defeating Isis.
Mr Cameron appeared to accept this view. Setting out his wide-ranging approach to tackling the threat of Isis, he told MPs: "I understand these concerns and I know they must be answered. I believe they can be answered. Many of them were expressed in the recent report of the Foreign Affairs Select Committee.
"My firm conviction is we need to act against Isil in Syria. There is a compelling case for doing so. It is for the Government, I accept, to make that case to this House, and to the country.
"I can therefore announce that as a first important step to do so I will respond personally to the report of the Foreign Affairs Select Committee, I will set out our comprehensive strategy for dealing with Isil, our vision for a more stable and peaceful Middle East.
"This strategy in my view should include taking the action in Syria I have spoken about and I hope in setting out the arguments in this way I can help build support right across this House for the action I believe is necessary to take.
"That is what I am going to be putting in place over the coming days and I hope colleagues from across the House will engage with that and make clear their views so we can have a strong vote in this House of Commons and do the right thing for our country."
Join our new commenting forum
Join thought-provoking conversations, follow other Independent readers and see their replies