David Kelly murdered? Yes, and I bet you believe in the tooth fairy too
Investigative journalist Tom Mangold, a friend of the government scientist, takes aim at theories rejecting the verdict that the arms inspector committed suicide
Sunday 04 July 2010 00:00 Comments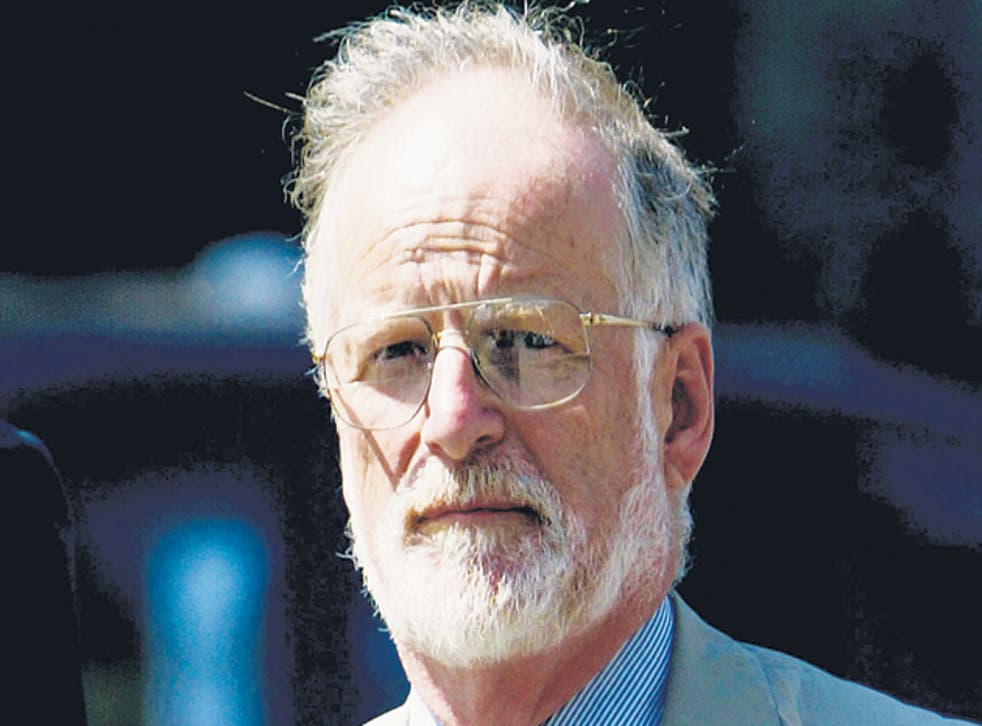 For the past 10 days, a new campaign suggesting that Dr David Kelly, the government scientist and weapons inspector who died nearly seven years ago this month, was murdered has been reaching fever pitch in one popular daily newspaper.
Officially, it was established that Kelly died by his own hand in an Oxfordshire wood: having first taken a large dose of the painkiller co-proxamol, he then slit his wrist with his garden pruning knife.
The Daily Mail and its Sunday companion, The Mail on Sunday, have produced "damning new evidence" of an alleged cover-up to hide a murder plot by persons unknown, for reasons unknown.
The "new evidence" now includes a statement last week from Mai Pedersen, Kelly's former US Air Force interpreter in Iraq, who was a close friend. After seven years, she has suddenly recalled that Kelly could not have cut his wrist because an elbow injury had left his arm too weak. She has also said that he could not have swallowed 29 tablets because he "had difficulty swallowing pills".
Further allegations include a claim that "a blanket of secrecy" was thrown over the case by the Labour government and that reports and medical records about the case have been classified for the next 70 years, bolstered by some apparently ambiguous wording on Kelly's death certificate.
I knew David rather well and I am firmly convinced not only that he committed suicide, but that those who believe in a cover-up have simply failed to produce a shred of primary-source evidence to support their claims.
I believe that David killed himself because he learned, a few hours before he took this fatal step, that lies he had told to investigating MPs on the Foreign Affairs Committee hearing on 15 July would be exposed. He had, foolishly, denied having contact with the BBC Newsnight journalist Susan Watts. She had taped the interview (for record purposes only) and the BBC was about to reveal this.
I believe David learned of this impending disaster late in the morning of his death through a benign telephone call from a colleague at the Ministry of Defence. With that knowledge came an instant awareness that his honour and integrity would be besmirched and that he would not be allowed to return the following week to his beloved Baghdad.
To add to his nightmare, he had received a stiff warning from his personnel boss at the Ministry of Defence, Sir Richard Hatfield. Kelly had reassured his Whitehall bosses that he had not spoken widely to journalists. After this assurance, Sir Richard gave Kelly a direct warning, twice, that disciplinary action would be taken if facts came to light that "appeared to call into question the account and assurances you gave me". In other words, he was shown the yellow card.
The moment, I believe, that David learned of the existence of the Newsnight tape, his world collapsed. At the Hutton inquiry, Janice, his widow, recalled: "I just thought he had a broken heart; he had shrunk into himself." She has also privately subscribed to the notion that her husband had learned something dreadful late in the morning of his death.
I know, from several interviews conducted with close friends in the US, that David was in very good spirits early on the morning of his suicide. He was convinced he'd passed through the worst and would be returning to Baghdad within a week.
Those who have set their hearts on the "Kelly was murdered" theory have yet to identify: 1. Motive. 2 Perpetrators. 3.Opportunity. If these people are right, the following events must have happened on that fateful morning in 2003:
At least two people entered his house, unseen, in the small village where he lived and where every stranger is "clocked" as a stranger. The intruders then stole his garden pruning knife and his wife's co-proxamol tablets from the upstairs bathroom, still unseen. (If they came to kill him, how extraordinary that they didn't bother to bring their own instruments for the purpose.)
They then kidnapped Kelly and forced him out of the house while his wife was present. (As she was there all the time, how could she not have seen the intruders? And why would David not have shouted for help?)
While frog-marching him to the death site in the woods, the killers must have had to release him for a while, because he was seen alone by a friend on his way to the woods where he died. Indeed, both men exchanged brief pleasantries.
The killers then would have had to re-kidnap him and march him to the woods – still unseen, where they forced tablets down his throat and made him cut his own wrist. All this done without leaving a trace of forensic evidence on Kelly. (How does one force 29 tablets down a man's throat without leaving a mark of violence?)
The plot to cover up this murder (motive unknown) had to involve the local police, the local Special Branch, MI5 and MI6 (which were involved in the inquiries after his death: David was, after all, an intelligence officer) and a small cohort of government employees. Not only did these men and women willingly conspire to cover up a murder, but they have maintained their silence for seven years.
Believe all that, and you must then give some credence to the probable existence of the tooth fairy.
Tom Mangold was senior correspondent for BBC TV's Panorama. He is now a freelance reporter and author
Register for free to continue reading
Registration is a free and easy way to support our truly independent journalism
By registering, you will also enjoy limited access to Premium articles, exclusive newsletters, commenting, and virtual events with our leading journalists
Already have an account? sign in
Join our new commenting forum
Join thought-provoking conversations, follow other Independent readers and see their replies